Bremore Castle Big Dig 2017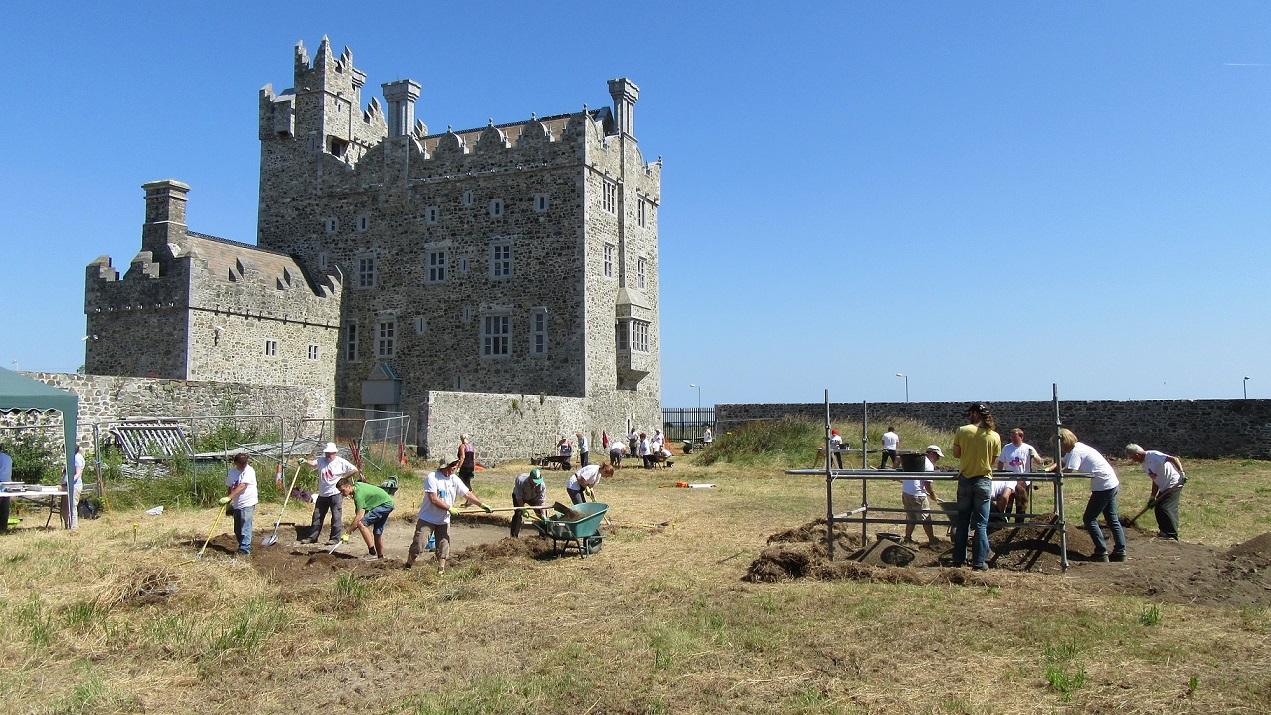 The Bremore Castle Big Dig 2017 was developed as a way of re-engaging local people with Bremore Castle while restoration works remain ongoing.
Medieval Bremore is tied to the prominent Anglo-Norman family, of the Barnewalls.
Reginald de Barnewall acquired lands in Bremore in the early fourteenth century and by the close of that century the Barnewalls were described as the lords of Bremore, Balrothery and Balbriggan.
Historical evidence records that Bremore Castle had been attacked and burnt during the Confederate wars of the 1640s; probably rebuilt in the in the early 1660s and ceased to have been a principal residence by the early 1700s.
Almost one hundred volunteers aged from 18 to 90 years old established the presence of a previously unknown ditch close to the surviving southern wall of Bremore Castle, and a seventeenth century yard metalled surface which extended throughout what is now the walled garden, as well as Victorian paths.
Bremore Castle FINAL Excavation Report
Bremore Castle Conservation Plan