Green Dog Walker Initiative
Green Dog Walkers is a regional programme involving most of the Councils' in the Leinster area. It is a non-confrontational, friendly way to change attitudes about dog fouling.  Green Dog Walkers is a community based scheme that volunteers in the community can adopt in their own area and promote. You can read more with our  Green Dog Walker Leaflet or Green Dog Walker Leaflet Irish Version‌ .
Volunteers wear a Green Dog Walkers armband which signifies that they have "taken the pledge" to always:
clean up after their dog
wear the armband or put the Green Dog Walkers collar on their dog when walking
carry extra dog waste bags
be happy to be approached to 'lend' a dog waste bag to those without
be a friendly reminder to other dog walkers to clean up after their dogs
The green arm band acts as a friendly reminder to please pick up after your dog.   All you have to do is sign the Green Dog Walkers Pledge , and return by email to   [email protected]  or post to the Environment Department, Fingal County Council, County Hall, Swords, Co. Dublin. A Green Dog Walker armband and a bone dog bag dispenser will then be posted to you. 
Dog collar bag dispensers are available free for dog walkers. Also if any community groups/ tidy towns etc. want to give out these collar dispensers to dog walkers please 

[email protected]

 and we can arrange to give you some
Dog Litter Resources
Fingal County Council has provided the following resources for communities to use in their campaigns against dog litter. Please download and share these posts to remind people to be a responsible dog owner. You can use the following text in your pages if you wish and please use our hashtag.
Dog Litter Campaign Resources
Being a dog owner comes with responsibility. Please remember to bring bags out, use any bin and clean up after your dog. #Communities4Environment
These images are sized 1200x630px, which is optimal for Facebook.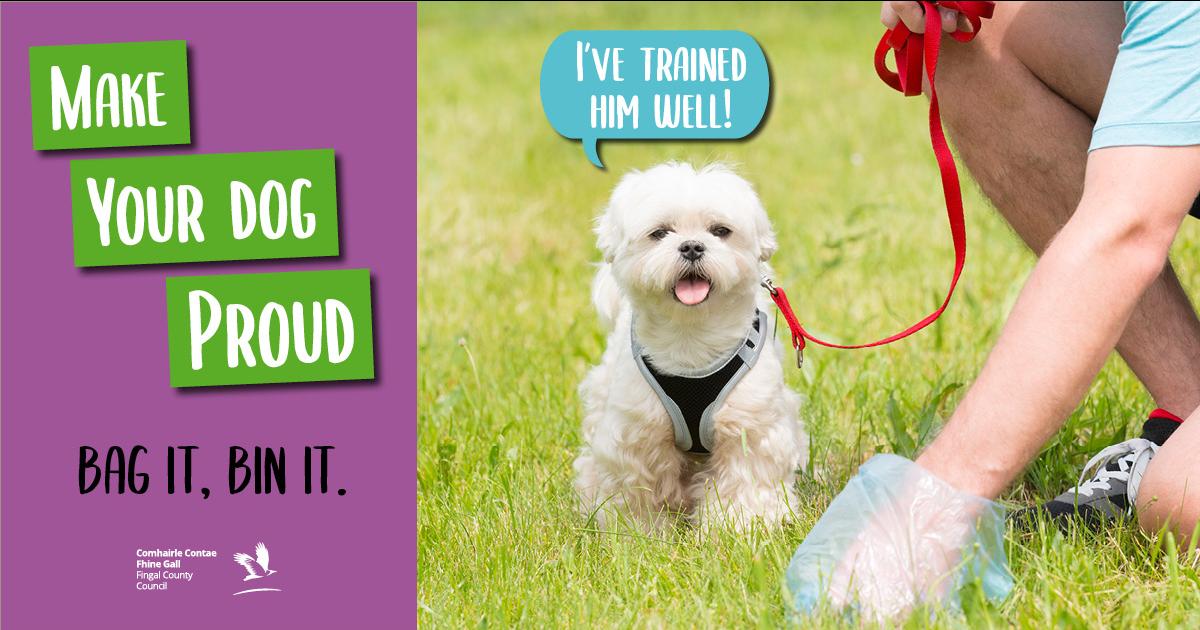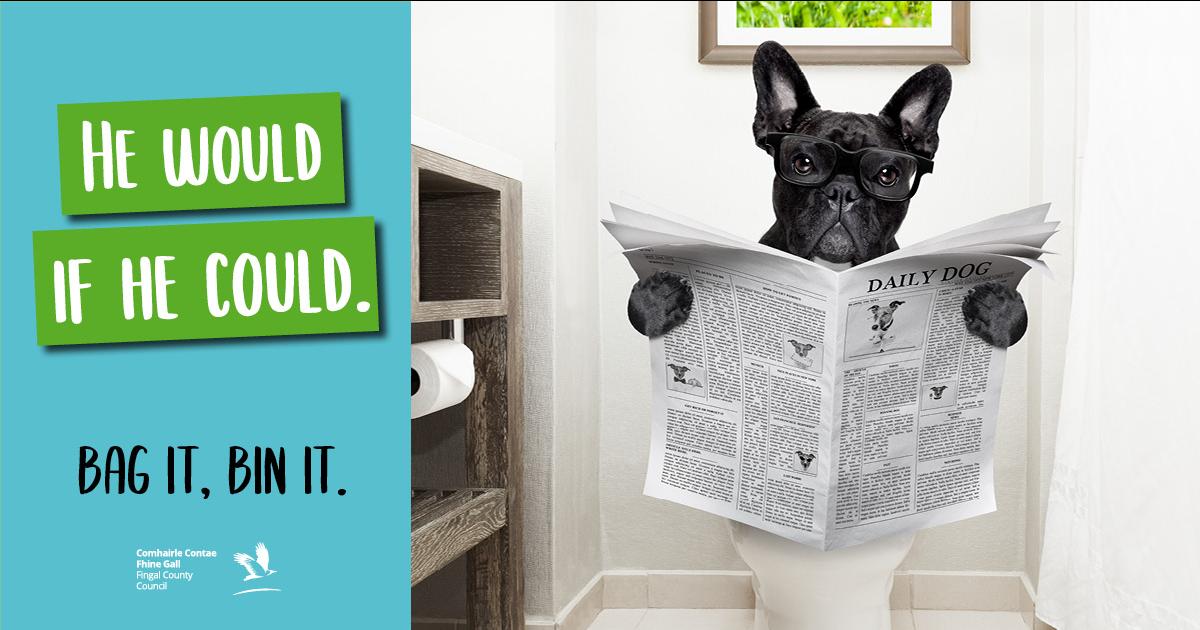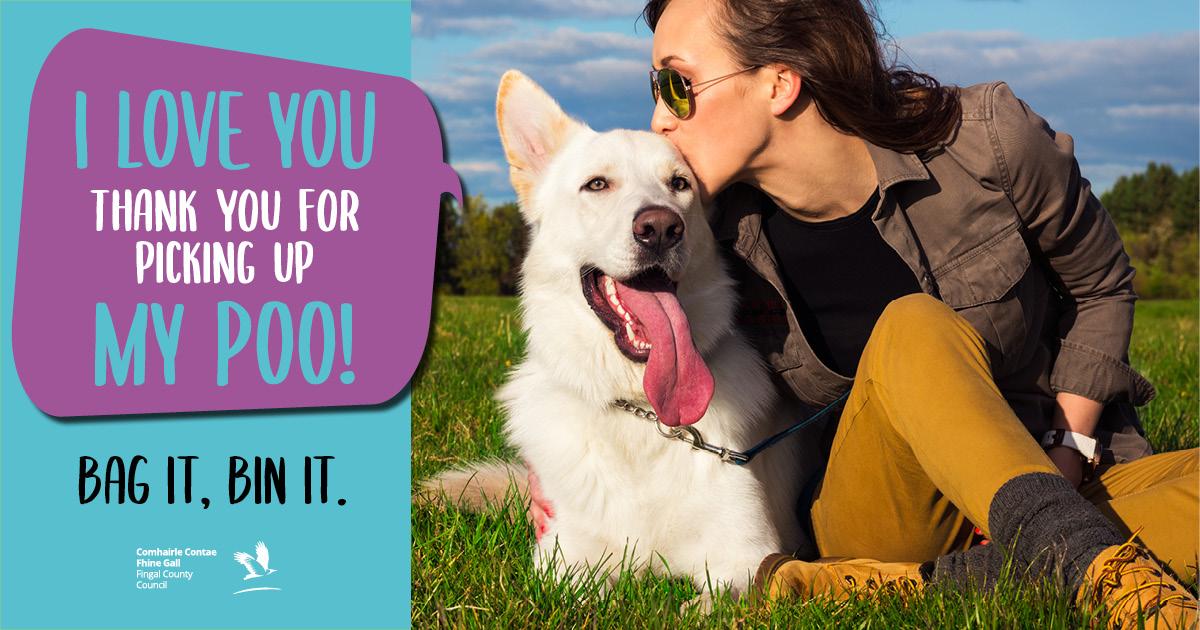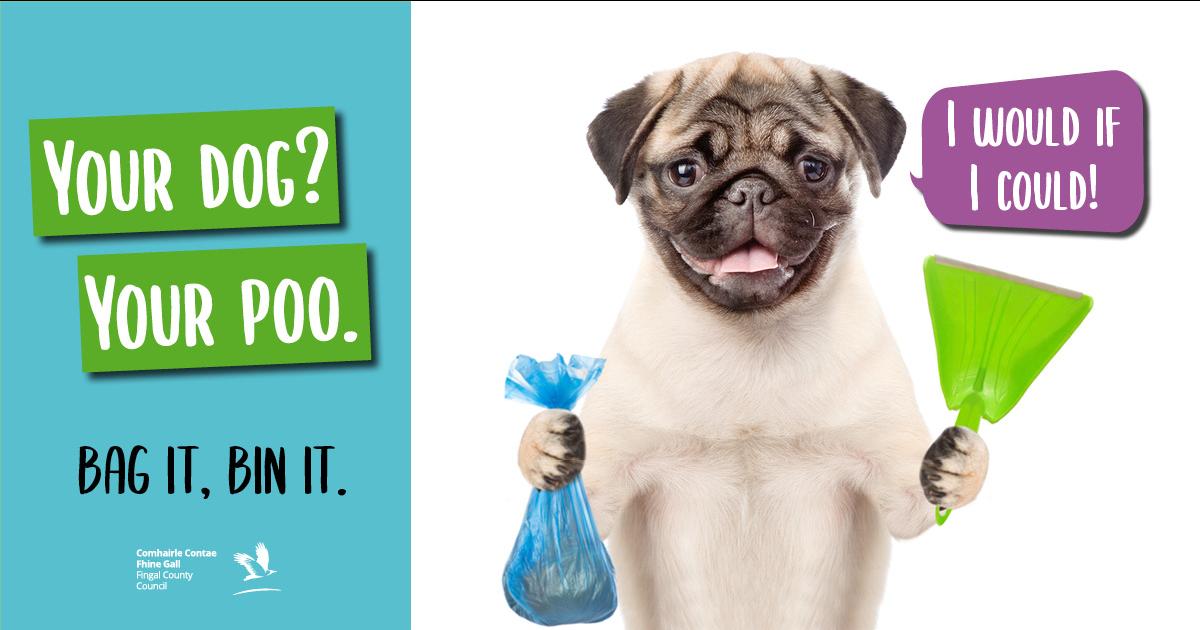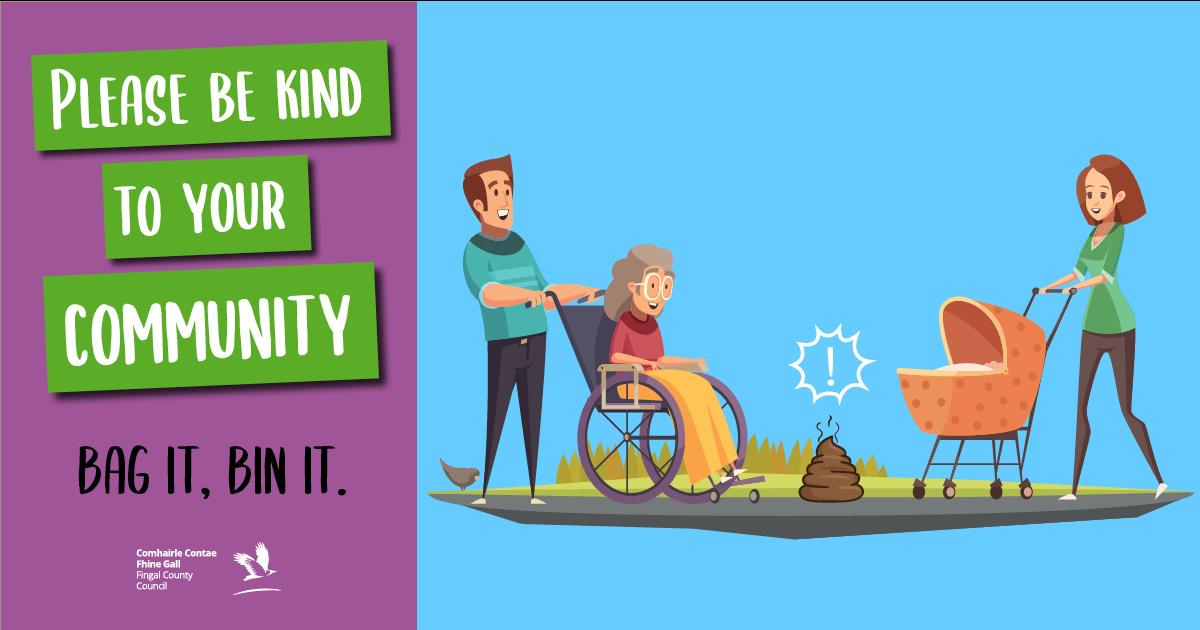 These images are sized 1200x675px, which is optimal for Twitter.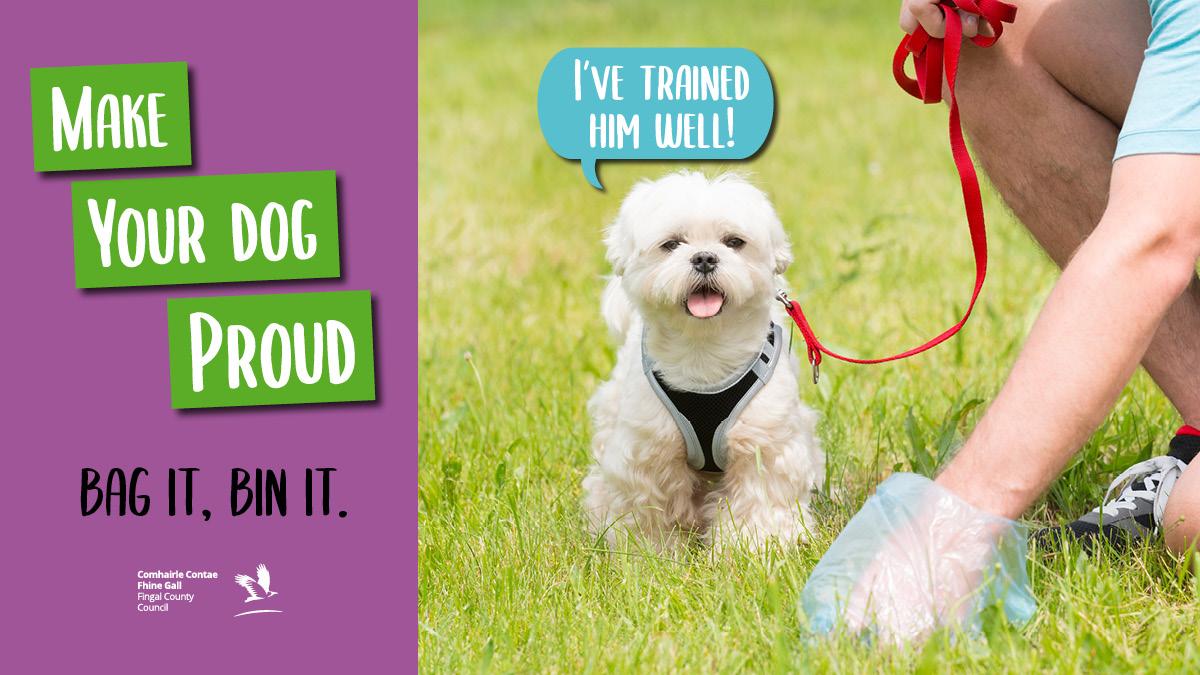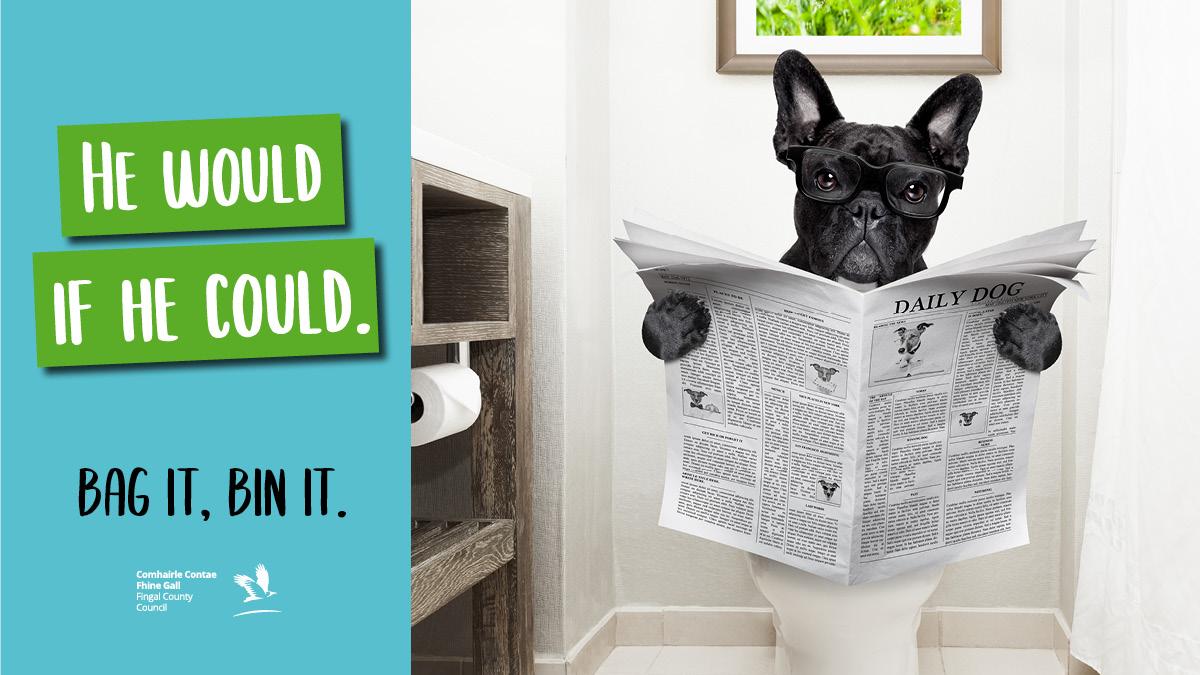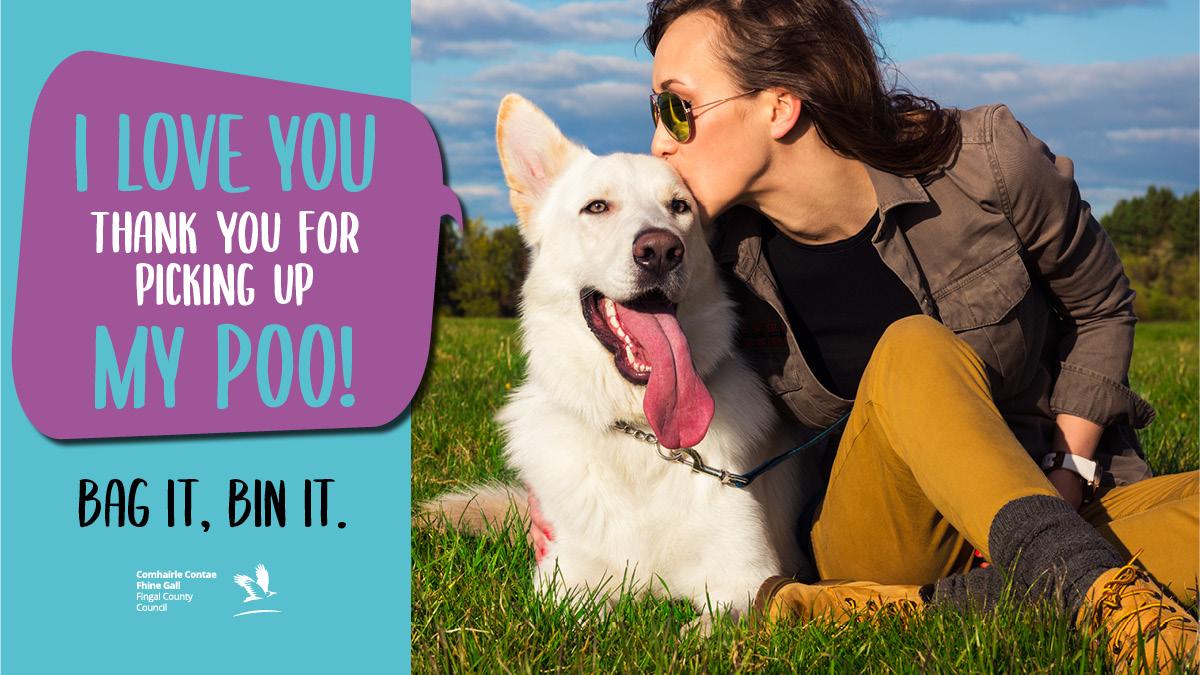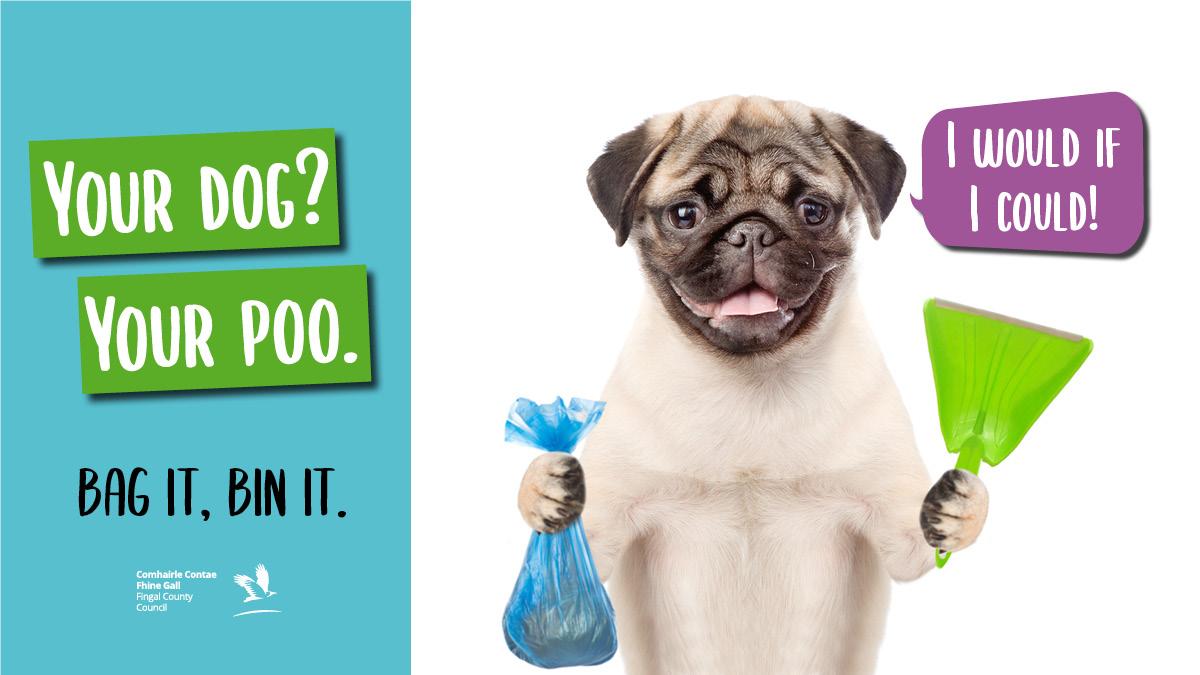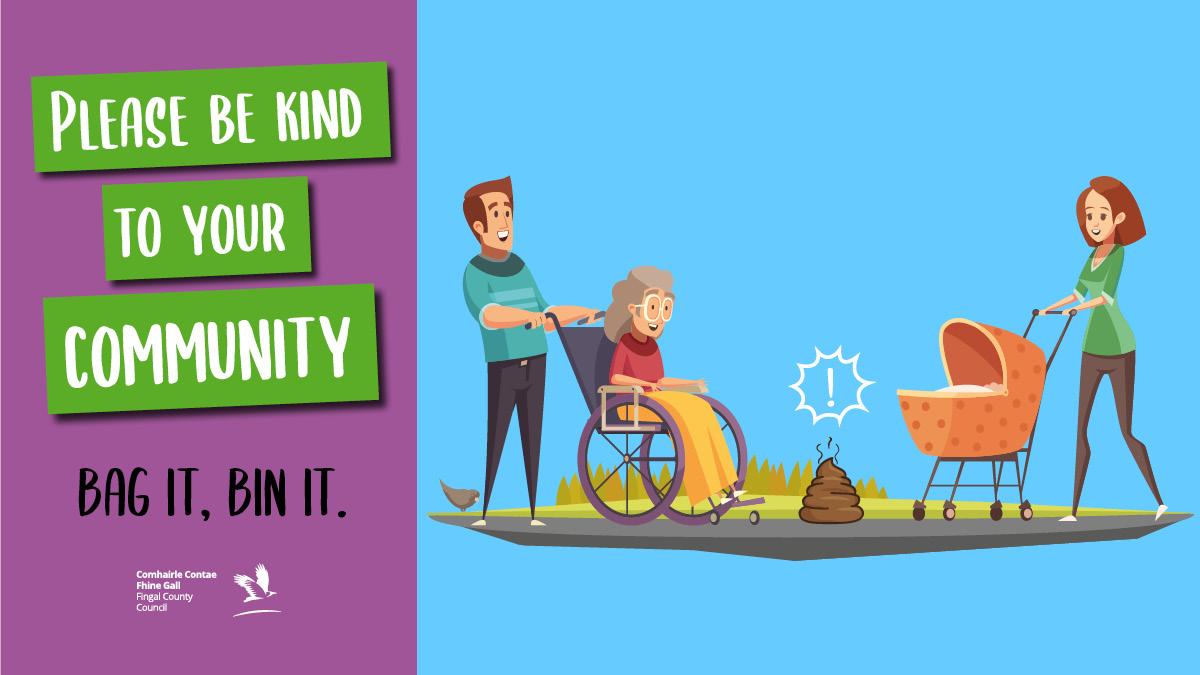 These images are sized 1080x1080px, which is optimal for Instagram.