Sports Club Sustainability Competition 2020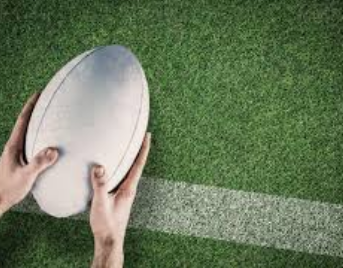 We are delighted to announce that the following Fingal Clubs have been successful in the Sports Sustainability Competition:
| | | |
| --- | --- | --- |
| Name of Club | Area | Rugby or Soccer |
| Lusk United | Lusk | Soccer |
| Portmarnock AFC | Portmarnock | Soccer |
| St Ita's | Donabate | Soccer |
| St Mochta's | Porterstown Road, D 15 | Soccer |
| Swords Celtic | Swords | Soccer |
| Garda Association Football Club | Westmanstown, Clonsilla | Soccer Club, adult only |
| Garda Westmanstown | Westmanstown Clonsilla | Rugby |
The clubs listed above applied for funding from the Environment Department of Fingal County Council through the Fingal 2020 Sports Sustainability Competition. They each identified three environmental initiatives that they will work on in their clubs.
Following assessment of the applications received from clubs all around Fingal it was decided to award and work with the seven clubs who submitted applications for the competition.
Each will receive payments of €2,000 to be invested in the projects.
These projects can range from eliminating single-use plastic bottles/ coffee cups from the grounds and club rooms, installing a water refill-point for reusable water bottles to introducing a sports gear swap shop for boots and jerseys. The initiatives could also include actively encouraging green travel by walking and cycling to the club grounds, an action day or a children's poster competition.
In 2019 a very successful competition was run by Fingal County Council's Environmental Awareness Officer Sinead Fox in which six Fingal GAA Clubs were awarded funds for introducing sustainable measures into their clubs.
This 'waste prevention' project is especially effective as it targets an already enthusiastic group who may have an interest in improving their clubs. Many club leaders might already have thought of introducing sustainable measures, so it is great to be able to assist them with funding and mentoring. The other very positive element of this project is the number of participants that could potentially affect; when we put all the members numbers together it will have the potential to reach 3,155 adults and juveniles. Each club also had to choose a buddy club with whom they will share the learnings and outcomes.
Director of Services for the Environment, Climate Action and Water Services Department Ethna Felten commented: "The Environment Department are delighted to be working with soccer and rugby sports clubs in the county on these very positive waste prevention initiatives. We would like to see more organisations and clubs introducing such sustainable actions and all working together to prevent waste."
2019 GAA Project Feedback Success
In 2019 Fingal County Council ran a competition for Fingal GAA Clubs in which six winning clubs each received €2,500 and introduced sustainable measures into their clubs – such as efforts to eliminate single-use plastic bottles and swap shops for training gear, boots, helmets etc. Many of the clubs saved money on energy and water bills by fitting LEDs and installing sensors in urinals, lowering water pressure in club room taps, (push taps should ideally only run for about 3 seconds)  . This proved to be a very worthwhile exercise. Many of the clubs involve more than 500 members and up to 3000 members so this competition is far-reaching. 
Here are the tips that worked well as it is not a one-size fits all. Each club will have their own solutions depending on what way they are set up.
Many of the clubs started off with an official launch which helps to promote the desired behaviour and spread the word.

Some clubs just banned the single-use plastics outright. Immediately they saw a decrease in single-use plastics. Parents are already using reusable bottles at schools etc.

Some clubs bought (branded) plastic, metal or bamboo bottles and then banned the single-use plastic bottles,

Some that serve coffee and tea bought some delph mugs that could be washed on site at the club rooms,

Some bought reusable cups that could be purchased by the members and used weekly,

Some installed a water Refill point (with signage).

Most also have reusable beakers for club days and events.

Some invested in a nice water font.

Clubhouse bars banned the single-use plastic bottles for soft drinks and use cans instead. Cans are more often recycled and are therefore part of a circular economy.

All these have led to significant decreases in waste and litter. The kids clubs are very successfully using the returned kit of boots, jerseys hurls etc and many of the clubs have a swap scheme once a month.

Some of the clubs also installed LED lighting at the club rooms and reduced energy use and bills.


 
This Waste Prevention Project is funded by Fingal County Council and Department of Communications, Climate Action and Environment.