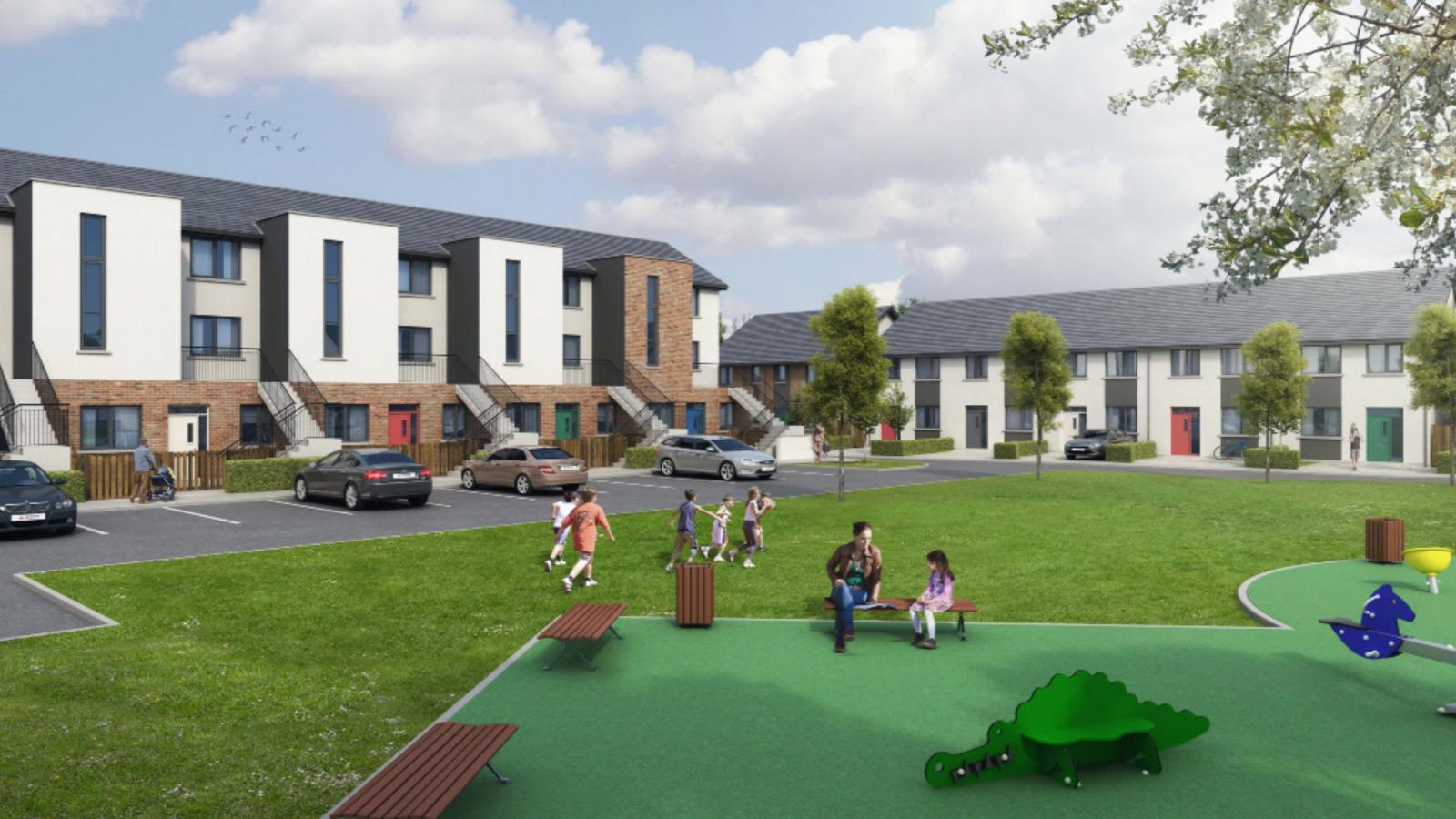 Fingal County Council is set to deliver affordable homes for sale in Dun Emer, Lusk, Co. Dublin to assist eligible, first-time purchasers the chance to buy newly constructed homes at an affordable price relative to market value.
The development at Dun Emer, Lusk will provide 39 dwellings to be sold under this scheme. 
The development will consist of 31 x 3 bed dwellings and 8 x 2 bed dwellings as follows; 

There will also be 12 social dwellings (including 5 x Part V) delivered in the development.
Full details in relation to site location, site layout and size of dwellings are available by clicking here.
The following table illustrates household income required to purchase a particular affordable dwelling.  The calculations are indicative and are based on the Rebuilding Ireland Home Loan criteria.

Calculations shown are for illustrative and guidance purposes only. Financial assessment and underwriting must be carried out on all loan applications. Eligibility is subject to submission of a complete Rebuilding Ireland Home Loan application form and confirmation by Fingal County Council. All  purchasers are required to pay 10% of the purchase price by way of deposit.
One of the conditions of sale under this Scheme is that Fingal County Council will register a charge over the home for the percentage discount below market value that the home is sold for.  The buyer gets full title to the home and repays the mortgage on the property in the same way as any other mortgage.
While the local authority's equity share in the property must be repaid in full, the timing of the repayment(s) is flexible.  After five years, the household can choose when to make repayments on the equity share and has some freedom to decide the amount it wishes to repay at a particular time. The total amount of money the household pays to clear the local authority's equity share in the property will depend on the future market value of the home and the timing of the repayment(s).  If the household is not in a position to repay the equity share earlier, the local authority will receive the value of its stake in the property if/when the household decides to sell the home.
For example, if a dwelling with a market value of €300,000 is sold under this scheme for €240,000, the discount is equal to 20%.  This percentage is registered as a charge on the property.  If the property is sold in the future for €300,000 the amount owed to the Council is €60,000, i.e. 20% of the market value at the time of sale.
The following are illustrative examples;
Examples
Illustrative example of initial purchase price and equity share under new affordable purchase scheme;