Restore & Protect Donabate Beach
Fingal County Council is delighted to partner with Clean Coasts this Summer for a pilot 'Restore & Protect' project at Donabate beach.
This pilot project will trial more environmentally friendly beach management practices on Donabate beach coupled with a community engagement campaign from Clean Coasts. 
What is Restore & Protect?
The project is made up of two elements 'Restore' & 'Protect'.
'Restore' means stopping the use of mechanical cleaning methods. In the normal course of events, Fingal County Council uses a mechanical rake attached to a digger to clean the beach surface of all debris. This rake removes litter but in the process also removes 'beach wrack'. This summer we will deploy additional litter picking resources instead to leave the naturally occurring beach wrack in place.
'Protect' refers to the effect that leaving beach wrack in place has on the natural environment.
Beach wrack is the scientific term for seaweed, driftwood and seagrass that washes up on our shores. Richard Curtin of Clean Coasts says, 'Beach wrack is the foundation of the beach food web providing a foods source for birds and supporting invertebrate life making it critical to coastal biodiversity. It also protects beaches by anchoring sand that would otherwise be taken away with the wind. This creates dunes that can act as structural support for the beach.'
What will the beach look like?
Without the regular use of the mechanical rake, the beach may look a bit different in the coming weeks. You will notice seaweed and other natural debris gathering on the sand. This is safe and great for the environment.
You will still find a clean beach. Our litter pickers will remove litter found along the beach and we're appealing to the public to remove any litter you see, taking particular care to remove everything you brought with you when leaving the beach.
2-Minute Beach Clean - How You Can Help
Visitors to our beaches should leave no trace of their visit by taking their rubbish with them and disposing of it in your recycling bins at home or using public bins provided at the beach. If you've got 2 minutes to spare you can also make a real impact on your local environment by picking up any litter you can find and taking it with you when you leave.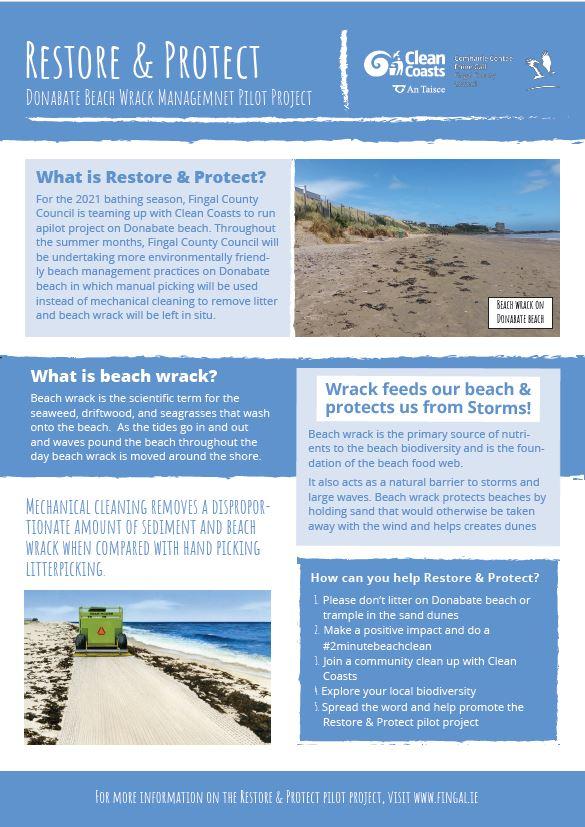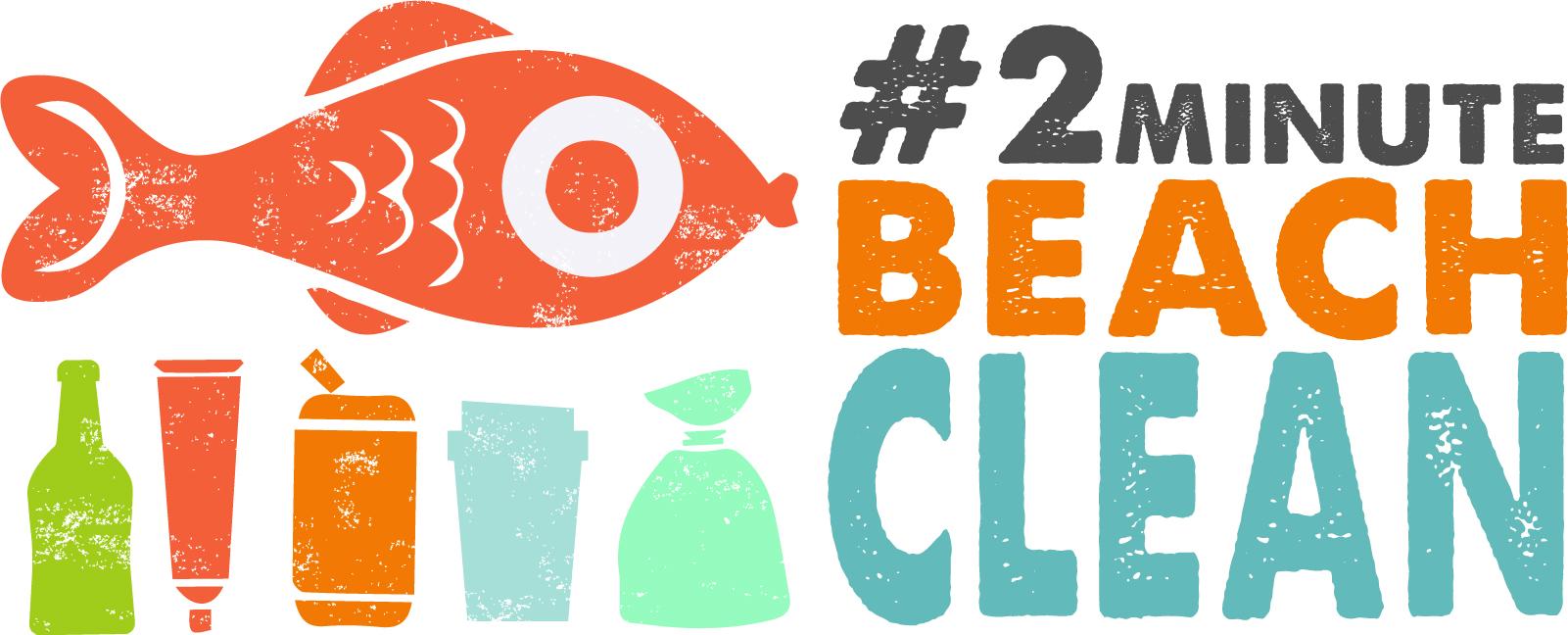 Education Resources
Clean Coasts Enjoy and Protect initiative is aimed at enhancing our beaches for responsible use and allowing wildlife to thrive.