Sustainable Swords Strategic Priorities Open for Consultation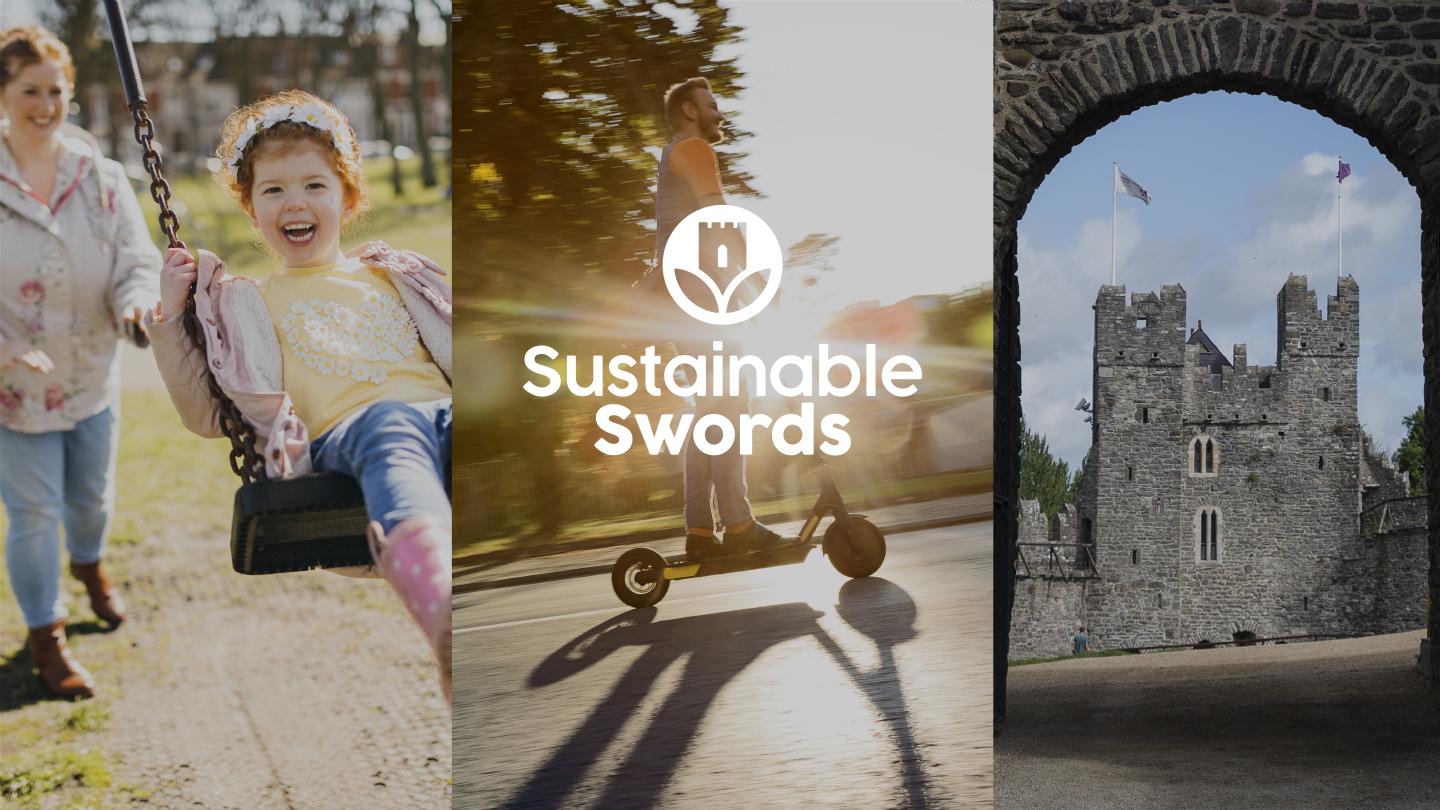 In spring of 2021 Fingal County Council invited local residents and businesses, to get involved in the Sustainable Swords place making project. The 'Your Swords, Your Say' survey gave people an opportunity to share their opinions and comments on how to best develop Swords sustainably.
Insights from the research survey have been brought together with the Fingal County Development Plan 2017-2023 in preparation of these emerging themes. Fingal County Council is now very pleased to present the Emerging Themes for the Sustainable Swords strategy.
The ambition of Sustainable Swords is to create a multi-faceted approach to the planning, design and management of the town, in order to achieve better quality places as the physical setting for life in Swords. Sustainable Swords plans to consolidate and strengthen the historic town centre of Swords. The project will also set specific objectives for the town centre with the goal of increasing the resilience of the local economy and fostering an enhanced, accessible, inclusive, child friendly and healthy urban environment. A vibrant town for all.
Today an 'emerging themes' document has been published. The public are invited to explore these themes and share their comments and observations. Feedback from local residents and businesses in this strategic development phase is essential to the success of Sustainable Swords.
Mayor of Fingal Cllr Seána Ó Rodaigh, voiced her support for this phase of public consultation. 'Creating a vision for Sustainable Swords must be a true collaboration with the public. Fingal County Council is presenting these themes to inspire contributions from the public on key topics. Everyone living or working in Swords has the potential to influence these plans and everyone is invited to take part'.
The Sustainable Swords Emerging Themes document is available for the public to view and comment on from today Tuesday, 28 September. The consultation will remain open for a period of 4 weeks. A public webinar will be held on October 12th for those who would like to learn more about the project from the team and consultants.
Due to the Covid-19 pandemic and public health restrictions on gatherings at this time, Fingal County Council is not in a position to host a traditional, in-person public consultation event during this round of consultation.
Director of Services for Planning and Strategic Infrastructure at Fingal County Council, Matthew McAleese, says feedback on the scheme is very important. 'Everyone is invited to read the emerging themes document online and send us their comments using the Consult portal or by post. We read and publish all submissions and they will be taken into account as the plans for Sustainable Swords progress to specific initiatives to be presented in early 2022. Making a submission takes just a few minutes and is the best way to contribute to the future of your local area.'  
The closing date for receipt of submissions is Tuesday, 26 October 2021 with postal and online submissions to be received before 11:59pm. Submissions received after this time may not be recorded.
An online webinar, open to everyone, will take place on 12th October 2021. The public will hear from the project team and have the opportunity to ask questions. You can register to attend this event here:  https://www.fingal.ie/sustainableswords