New kid goats joins Howth Heads firefighting herd needs a name!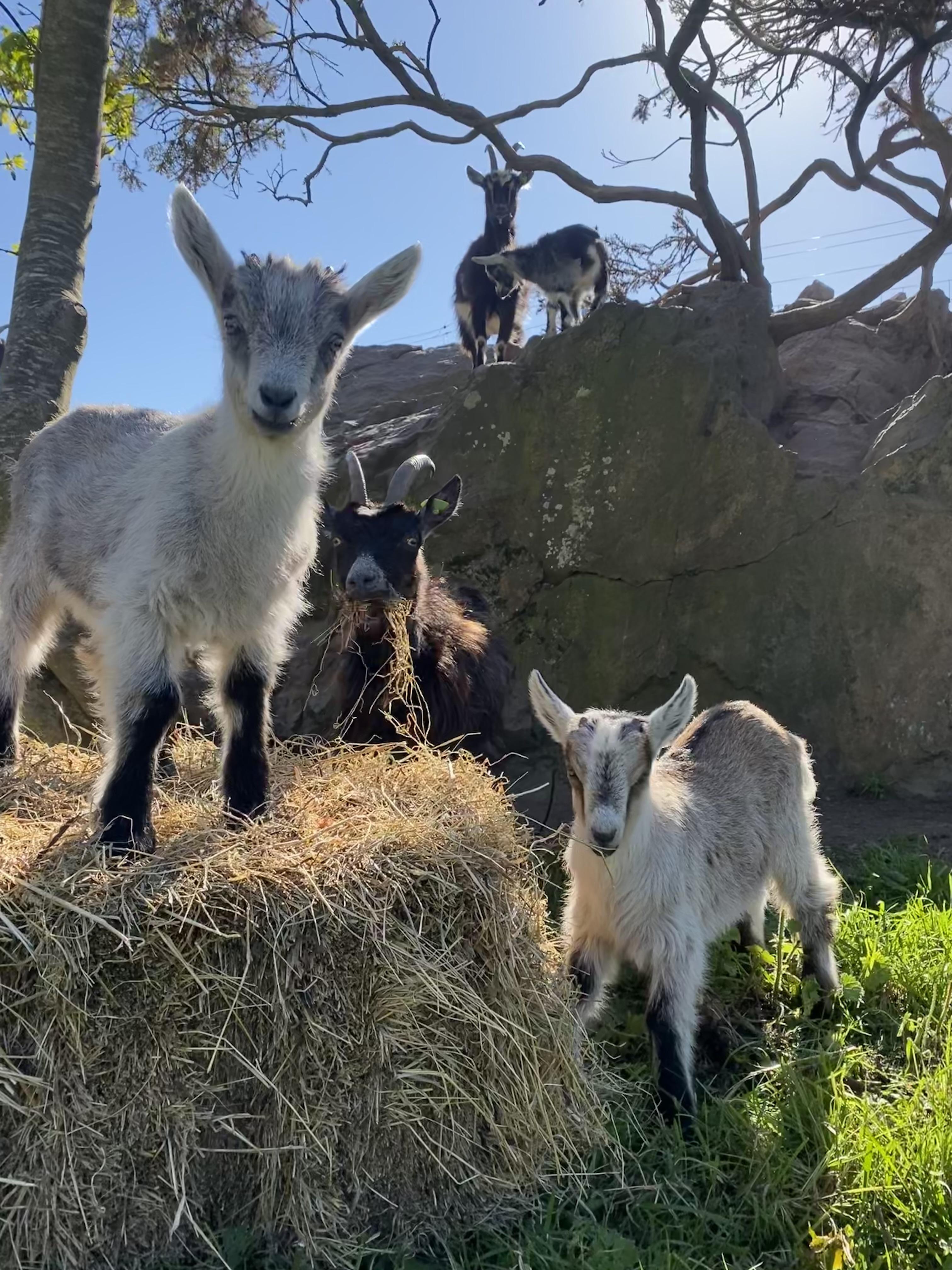 Fingal County Council and the Old Irish Goat Society are thrilled to announce the birth of several kid goats who will be calling Howth Head their home. As we welcome these adorable new members to our community, we are inviting the public to help name one of our newest additions.
These precious little goats are already hard at work, grazing the land to prevent gorse fires as we approach the summer season, while keeping the area healthy and vibrant all year round.
Fingal supports the breeding programme of The Old Irish Goat Society as they look to prevent the extinction of Ireland's only indigenous goat breed. While we had 15 new kids join the herd in 2022, this year we see 37 new arrivals which is a phenomenal addition.
We are encouraging everyone to get creative with their name suggestions. As these are Old Irish goats, we encourage participants to consider and suggest a name that reflects their Irish roots and the work they do to keep their home, Howth beautiful. It could be using a name from Irish Mythology, names with Irish language origins or something which has Irish cultural significance. 
Once the judges have shortlisted the names, they will go out to a public vote. The lucky winner will then be invited to meet their named goat for a photoshoot on picturesque Howth Head with the Mayor of Fingal, Cllr Howard Mahony. 
To submit your name suggestion, please visit https://www.fingal.ie/howth-head-kid-goat-naming-competition. Entries must be received by 5pm on Wednesday, 17 May. So, don't miss out on the chance to name one of our adorable kid goats and be part of Howth's rich history.