Heritage from Home - Old Photographs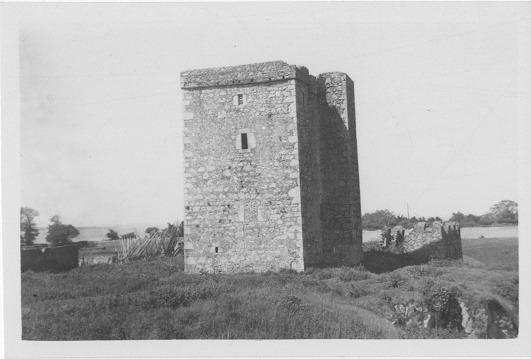 This is Corr Castle.
Located at a key position on the isthmus of Howth, Corr Castle is dated historically to the 1500s when the White family passed it to the Blind Lord, Christopher St. Lawrence.
However excavations there in 1998 recovered pottery of 13th/14th date indicating earlier occupation of the site.
Evidence for the out flow of the garderobe was also found. It was shallow and would have needed emptying everyday. Not a nice job!
In the 19th century Corr Castle was used as a grandstand to view horse-racing in the Deerpark.