Heritage from Home - Aerial Photography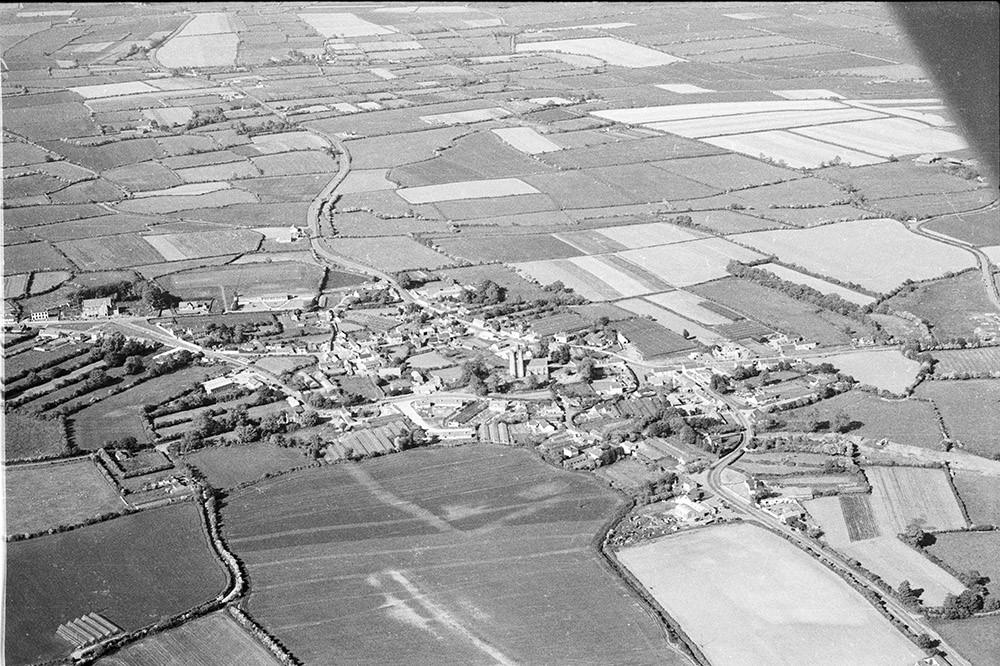 Aerial Photography provides us with a fascinating record of the changes to Fingal's landscape over the years.
Whereas now we are all used to drones and seeing our towns, coasts and monuments from the air, aerial photography was previously undertaken much less frequently and the results were often difficult to access.
There were however those who combined their passions for flying and photography-such as Leo Swan. A schoolteacher, archaeologist, Flying Tiger and reciter of bawdy poems, Leo Swan took over 6,500 images that were bequeathed to the National Musuem of Ireland on his death and later digitized, scanned, forming the Leo Swan Aerial Photographic Archive https://lswanaerial.locloudhosting.net/the-archive
The photos reflect Leo's particular interest in early medieval enclosures across Ireland and his use of techniques like infra-red photography. There are numerous photographs Fingal including the towns of Swords and Lusk as well as fields from Grallagh to Kinsaley taken during the 1970s and 1980s.