Flagship Shine a Light event returns to Millennium Park to celebrate International Women's Day
Fingal County Council was proud to bring Shine A Light for Women to Dublin 15 to celebrate International Women's Day on March 8th 2023. The event was one of many taking place across the county during the week highlighting International Women's Day and celebrating women and their achievements and highlighting their challenges.  The event was addressed by Mayor of Fingal Cllr Howard Mahony and Fingal Chief Executive AnnMarie Farrelly and attended by many other public representatives and enthusiastic members of the Dublin 15 community.
This was the second year of this initiative, which saw the Sports Office joining together with the Community Office in delivering this important awareness event which included a Mind Body Movement class, a short lap of Millennium Park and the official launch of the first women's shed in Dublin 15.  The Community and Sports Office are committed to supporting the social inclusion of women and encourage them to participate and raise awareness of issues that affect their lives through a broad range of inclusive events and activities.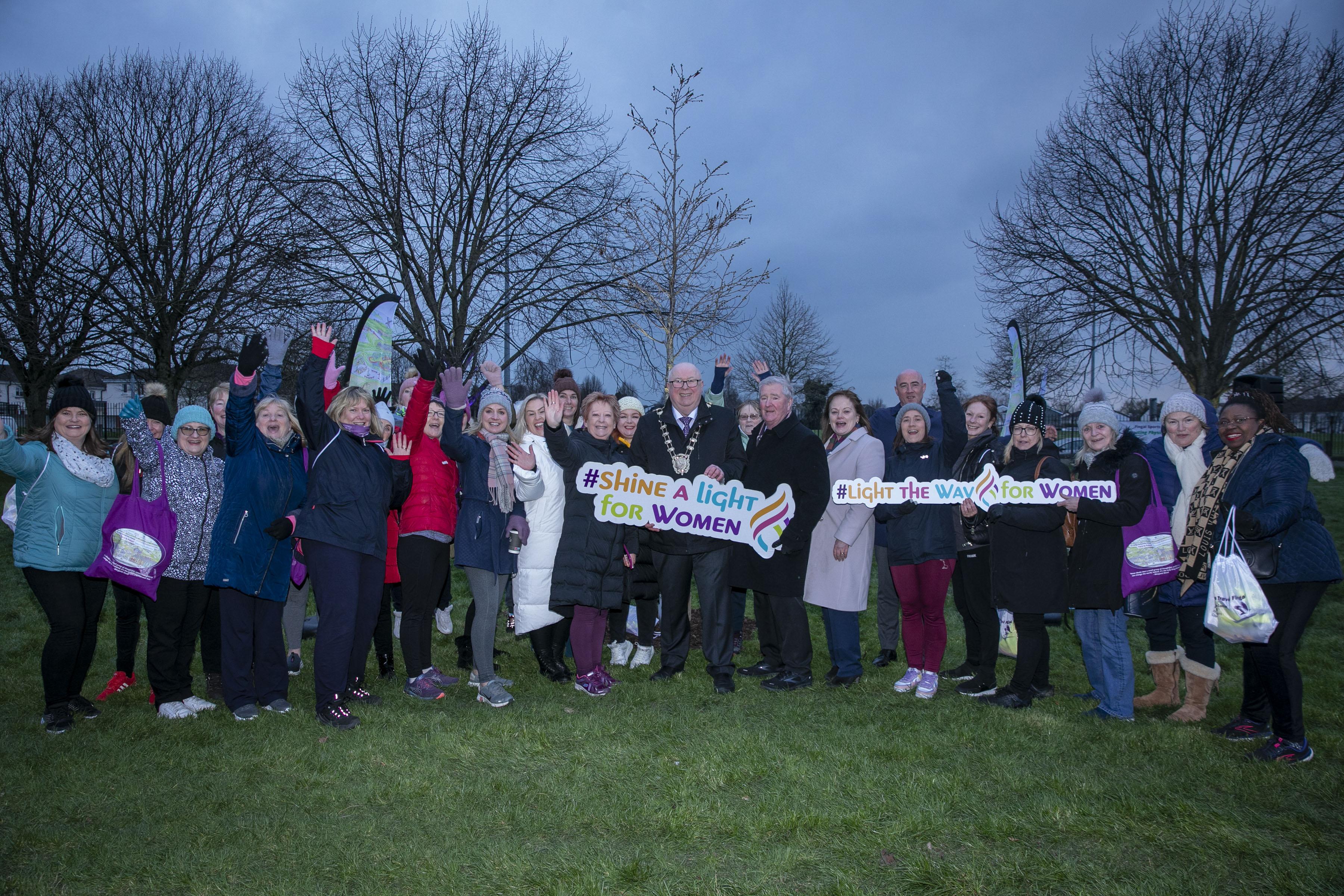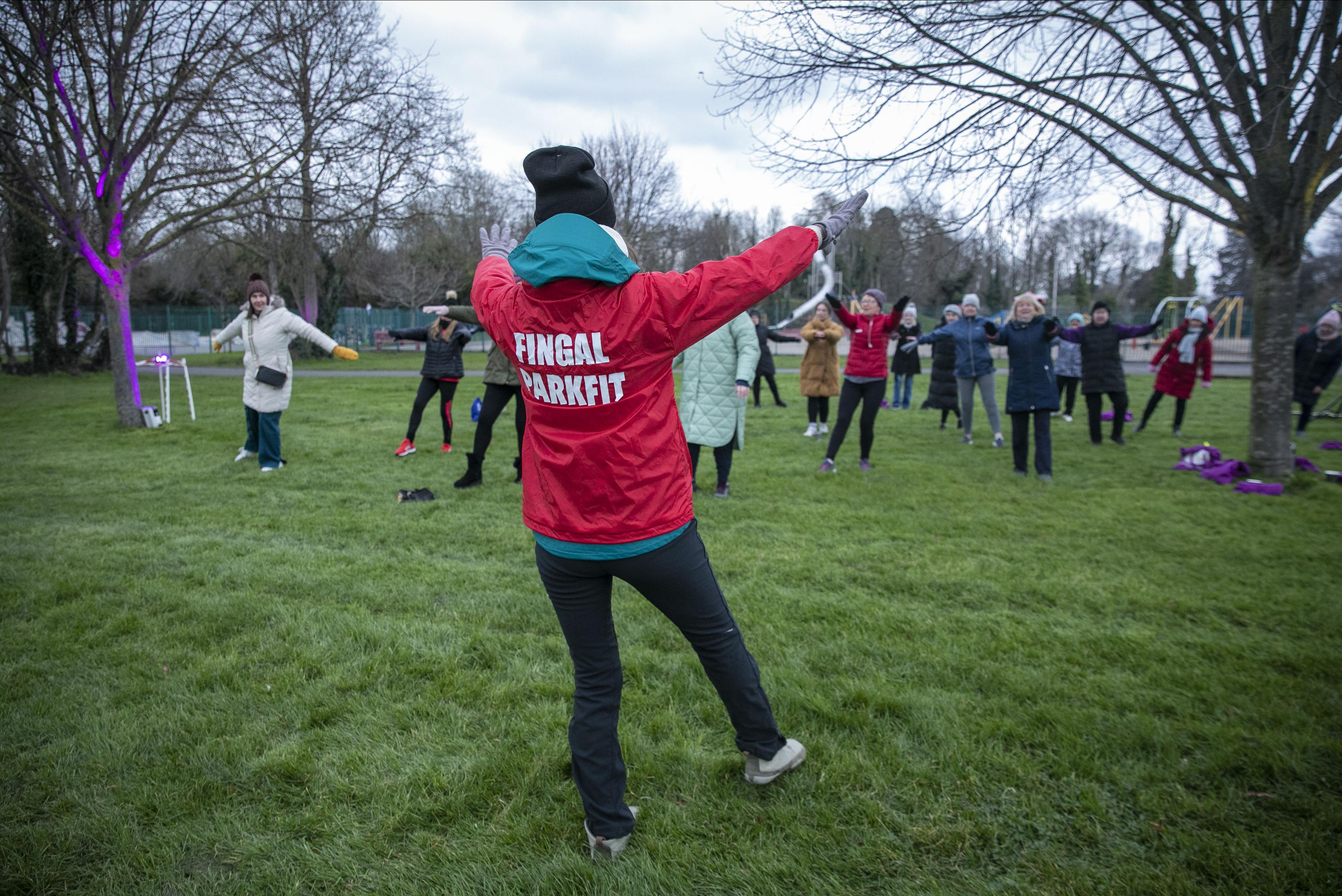 Launched at the event, Clonee Women's Shed was established in January of this year and in two short months, membership of the first women's shed in Dublin 15 has reached 200 women which is an incredible achievement for a community group in its early stages of development. Clonee Women's Shed is transforming the lives of women in the community by creating a network for socialising and friendship amongst women ranging in ages from their 20s into their 80s. This initiative combats loneliness and isolation, bridges generations and encourages diversity and integration amongst their membership all the while providing varied activities so there's something for all women in the community to enjoy.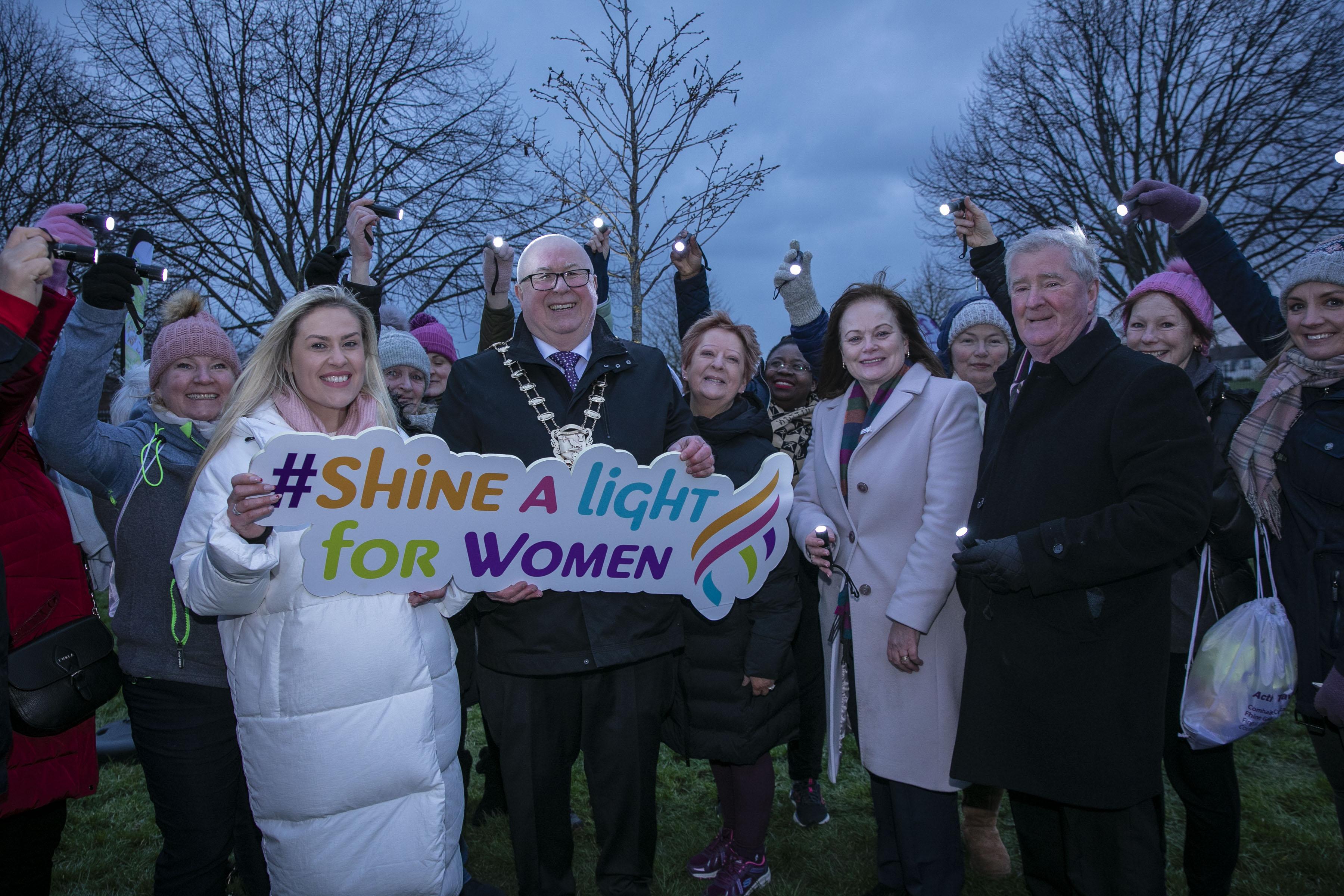 Speaking at the event Mayor of Fingal Cllr Howard Mahony said "I would like to congratulate everyone involved in making this Shine a Light event possible. It gives me great pleasure to launch Clonee Women's Shed today on International Women's Day and I commend them for the positive impact they have already had in the Dublin 15 community and look forward to seeing this community support grow from strength to strength in the years to come."
AnnMarie Farrelly Chief Executive of Fingal County Council said "Today's event is possible because of the collaborative efforts of the Community and Sports and Operations teams in Fingal, working in partnership with the people of Dublin 15 and your community groups such as the new Clonee Women's shed which we are launching today. On behalf of Fingal County Council, I would like to take this opportunity to thank each of you for your commitment to shining a light on issues that affect women."
Hazel McLoughlin or Clonee Women's Shed said "I would like to thank the Fingal Community Department for their support in setting up and developing our Women's shed. I would encourage anyone who is thinking of establish a Women's Shed or other community group in their area, to engage with them."
For information of other events taking place this week in celebration of International Women's Day see https://www.fingal.ie/international-womens-day-2023-fingal