Fingal Inclusion Week 2021 – It's for Everyone!
There is something for every taste in the fantastic programme planned for the third Fingal Inclusion Week with over 76 events taking place around the County.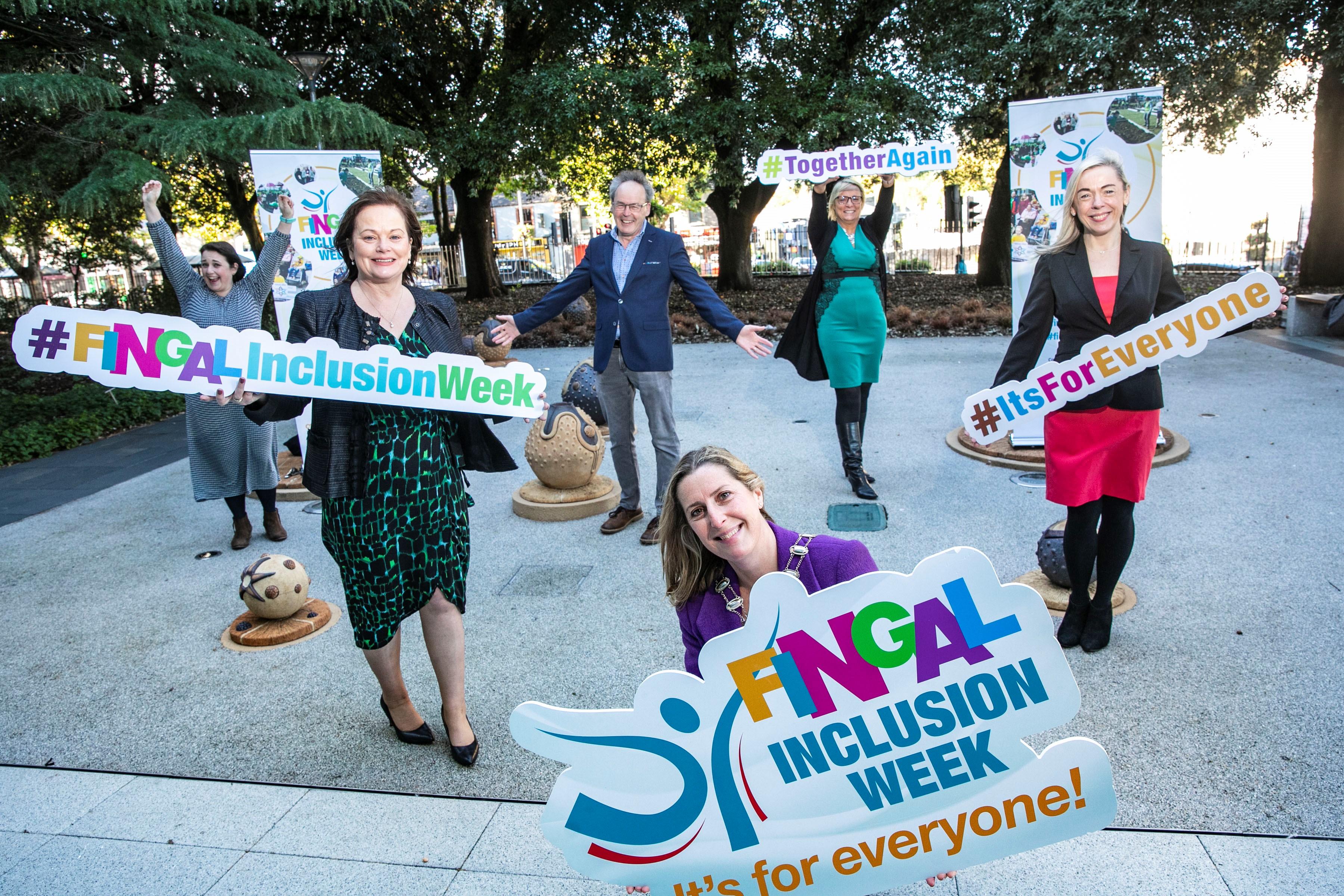 There is something for every taste in the fantastic programme planned for the third Fingal Inclusion Week with over 76 events taking place around the County. The week, which runs from November 15th to November 21st is an initiative of Fingal County Council Community Office, the Integration Officer and the Fingal Public Participation Network. 
Fingal Inclusion Week aims to highlight the positive work that communities, agencies and other organisations are involved in to reduce social exclusion and poverty in Fingal. 
Mayor of Fingal Councillor Seána Ó Rodaigh said: "I would like to commend the many Community and Voluntary groups who answered the call to get involved in Fingal Inclusion Week and it is wonderful to see the diverse range of workshops and events, including in-person events which are possible this year. The week provides an opportunity to connect and have fun at activities like coffee mornings, singing, rugby or baking and workshops on subjects like mindfulness and internet safety while also providing a platform for groups to showcase their services and activities." 
AnnMarie Farrelly, Fingal County Council Chief Executive, stated: "Fingal has a strong vibrant community and voluntary sector working together with the Fingal County Council Community Office to provide services and combat Social exclusion across the County. The isolation experienced by many during Covid 19 served to further highlight the importance of social inclusion for our health and wellbeing. Fingal Inclusion week as well as providing an array of activities and workshops to enjoy will also have the lasting effect of highlighting the services and activities available and enabling people to access them and get involved." 
Stephanie Obijiakui, Fingal Inclusion Week Steering Group acknowledged: "Social Inclusion is one of the pillars of Fingal PPN so the Steering Committee are delighted to see the fantastic response from PPN members in getting involved in this initiative for the third year running and have valued working alongside the Community Development Office in the development of Inclusion Week. Inclusion really is for everyone so check out the wide range of events on offer over Fingal Inclusion Week." 
Fingal Inclusion Week is very important to raise awareness of the excellent work being done by community groups and the Fingal Community Development Office, the Fingal Integration Officer, and the Public Participation Network to combat social exclusion. 
The week also seeks to raise awareness of the barriers experienced by citizens of Fingal that lead to social exclusion and promote an understanding of inclusion in Fingal. Participating organisations and community groups such as the Migrant Support Services, Rush Senior Citizen, OWLS The Childrens Nature Charity, Black Raven Pipe Band will host coffee mornings, showcases and outdoor activities. 
Fingal Inclusion Week will also provide a platform for groups and services such as Blanchardstown Centre for Independent Living, Mental Health Ireland, Naul Community Council, St. Brigid's Parish Church Choir, Blanchardstown, and Fingal Ethnic Network to tell people about their activities and how to get involved. 
All events are free, and the programme has something for everyone. There are fun events to join such as a Night of Singing, Multicultural Bake Fair, Introduction to Touch Rugby, The Power of Nature and Community, Stay Safe on the Internet, and Introduction to Mindfulness. 
As part of the week-long activities, everyone will have the opportunity to participate in online workshops or physical events taking place across the county. However, we do ask that if you are attending any of the physical events that you adhere to current government COVID19 guidelines. 
For more information / registration for the 76 events taking place, go to www.fingalinclusionweek.ie