Fingal County Council in partnership with Local Link and GoCar launch the pilot "Community Car" Service
Fingal County Council, in partnership with Local Link and GoCar, has launched the pilot 'Community Car' Service on South Strand, Skerries.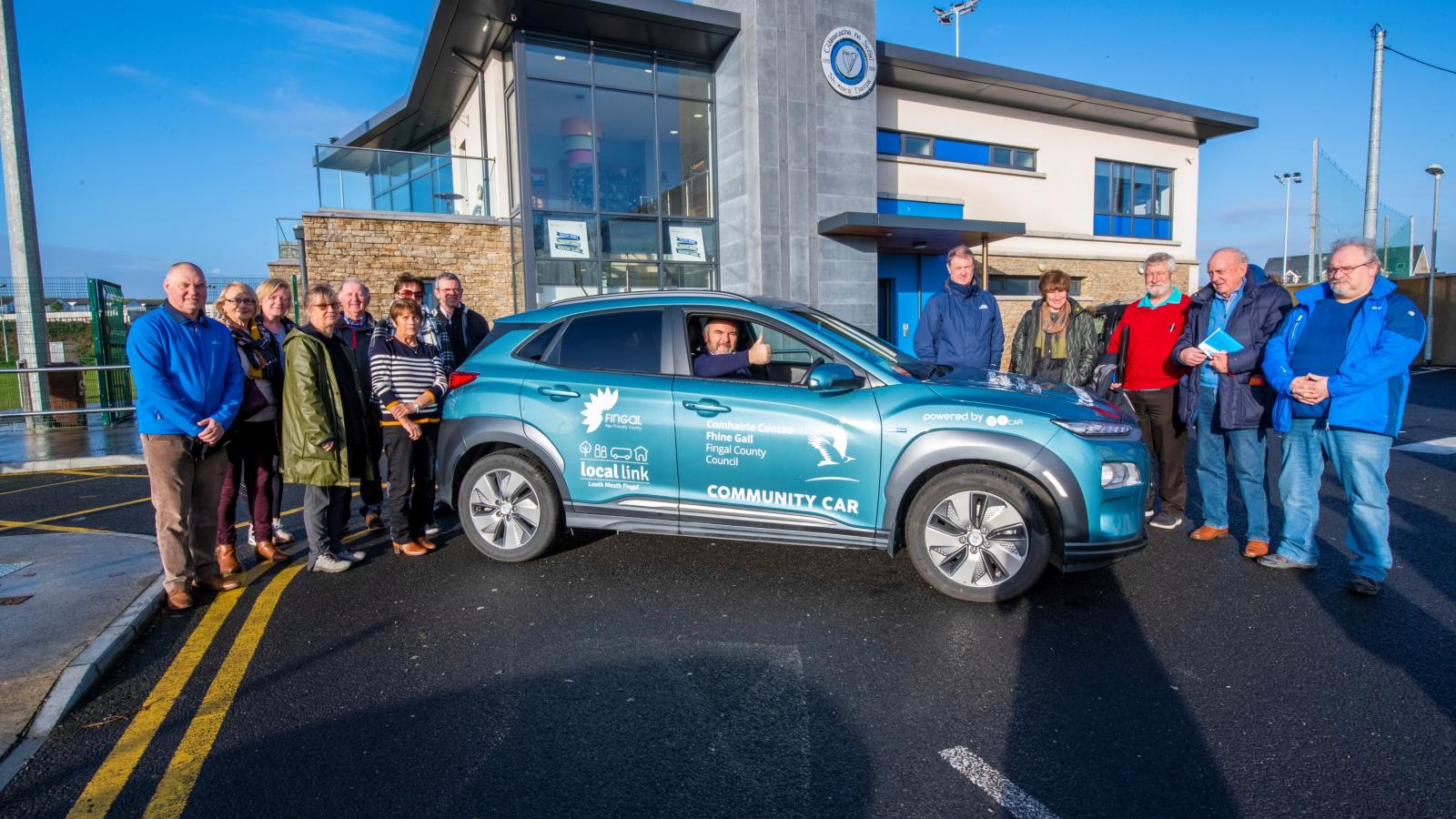 The Community Car service is the first of its kind to be implemented by a local authority in Ireland and is now operational in the Howth and Skerries areas. Two electric Vehicles have been provided for this pilot iInitiative which recognises Fingal's commitment to Climate Change Action. 
There has been a very positive uptake from volunteer drivers in both Skerries and Howth who are happy to give up their time to help those in need in their communities.
Local community travel is a lifeline for many people who do not drive, allowing them to get out and about, access local amenities and stay part of the local community. This very often isn't an option for those who live rurally or have no local bus service available to them or declining mobility may be preventing them from using public transport.  This new "Community Car" service will be invaluable in meeting their needs and helping combat social exclusion.
The Rural Transport Programmes mission statement is "to provide a quality nationwide community based public transport system in rural Ireland which responds to Local needs" and key priorities continue to include addressing rural social exclusion and the integration of rural transport services with other public transport services. The Fingal County Council Community Car Service also aims to assist those with mobility issues in attending Hospital or Health appointments and also social activities.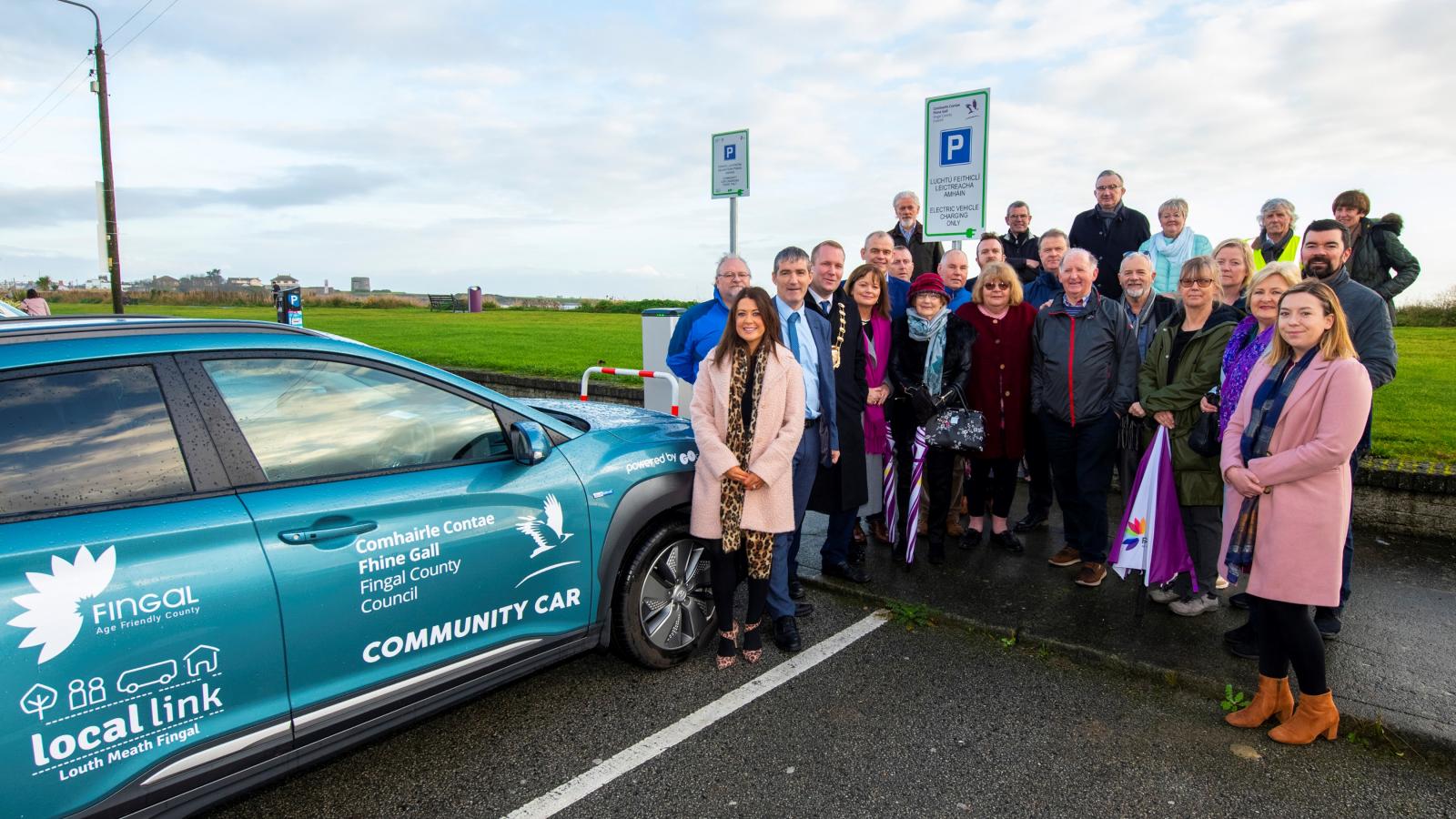 Mayor of Fingal Cllr. Eoghan O'Brien said: "I am delighted that Fingal County Council is leading the way with the launch of a Community Car service for the Skerries and Howth areas. This service will be invaluable to local residents with mobility issues and is a real positive step forward by the Council in partnership with Local Link and Go Car."  
Fingal County Council Chief Executive AnnMarie Farrelly said: "I am delighted to see the launch of the 'Community Car Service' which will play a key role in meeting the needs of people who may have no bus service or who have declining mobility that may be preventing them from using public transport. It is important that services are provided to assist in combatting social exclusion and providing access to local amenities. Fingal County Council is delighted to support this initiative in partnership with Local Link and GoCar."
Louise Edmonds, Programme Manager for Fingal Age Friendly, said: "Age Friendly Fingal are delighted to work with Skerries Age Friendly Town committee in addressing some of the transportation needs of people in their area."
Miriam McKenna from Local Link said: "Local Link are very excited about this new Community Car Initiative and look forward to working in partnership with Fingal County Council and GoCar."  
Colm Brady, Managing Director, Europcar Mobility Group Ireland, said: "We're very excited to partner with Fingal County Council for this innovative and valuable service. The Europcar Mobility Group is committed to open mobility for all, and so we are delighted to see the GoCar service being utilised to support community schemes such as this one."
Members looking to book a seat in the Community Car to ring Local Link on 046 9074830 or email [email protected]