Fingal Arts hosts special showcase developed in association with Irish Aphasia Theatre
Fingal Arts Office has presented a very special showcase of work developed as part of a ground-breaking initiative with Irish Aphasia Theatre (IAT).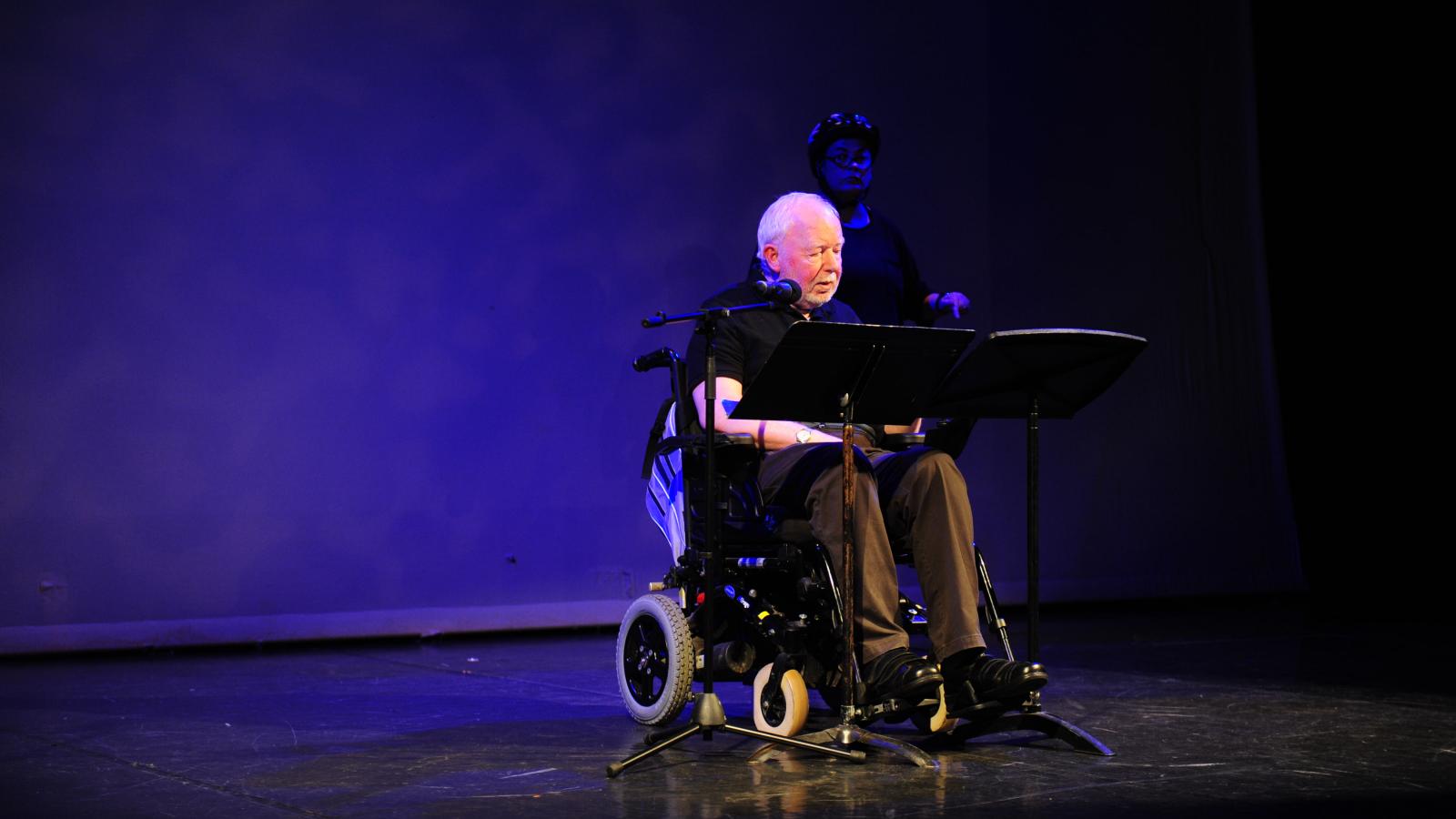 Aphasia is a condition that can occur at any stage of life through acquired brain injury or stroke that affects a person's ability to verbally communicate, and it may be accompanied by other physical challenges.
Led by local Dublin 15 artist Grainne Hallahan, Irish Aphasia Theatre provides individuals living with the condition the opportunity to explore the range of communication available to them through theatre. The workshops took place at Blanchardstown Library and Draiocht Arts Centre since 2018.
Workshops were delivered by professional acting, movement and voice specialists and participants were empowered to tell their stories through drama. Irish Aphasia Theatre is an experimental model in an early stage of its development. Since its formation, the project has been nominated for the Excellence in Local Government Awards 2019, featured on RTE's Drivetime, invited to the CRC to demonstrate the benefits of the method in the healthcare environment and also gathered interest from the Arts in Health sector
IAT hosted a showcase evening at Draiocht where Grainne led her Aphasia workshop with an invited audience, some of whom were family and friends of the participants who performed new work written and devised by their experience on the programme to an emotional and rapturous response.
Mayor of Fingal Cllr Eoghan O'Brien said: "This is a very important initiative that has been undertaken by Fingal Arts and Irish Asphasia Theatre. An important vision of the new Arts Plan 2019-2025 is to create a county where the arts are valued in people's everyday lives, and this initiative clearly fits that objective."
Public Art Co-ordinator Caroline Cowley said: "In the landscape of Arts & Health programming this initiative goes beyond art therapy with its intention to foster new actors and raise the expectations of who we expect to see on our Irish stages and this can only be achieved with the vision such as Grainne's and IAT to break down the stereotype."
Director of Housing and Community Margaret Geraghty said: "I commend the Arts Office for developing this initiative in conjunction with Irish Aphasia Theatre. The project is very much in line the themes of the new Arts Plan which seek to connect people and ideas and work towards building an inclusive and vibrant Fingal."
Brian Brophy delivered a one-man show on the theme of his love of swimming which has been a feature of his new life post stroke but also reveals the barriers to access simple things when you are limited in your mobility. His performance was supported by the Irish Aphasia cast who brought the story to life.
Adele Hinze performed her new piece titled Sunflower which revealed how the theatre programme has brought her back to life and gave her confidence to express herself. Newer participants, Gerry Kavanagh, Andy Birchall and Joe Walsh performed a heartfelt comedy together and showing the genuine friendships that that have been formed by the participants on the programme.
Irish Aphasia Theatre workshops will continue in 2020 and Grainne Hallahan has been supported to develop her own theatre piece Transitions through the Arts Council's Artist in the Community Scheme for Fingal where she will explore further diverse and marginalised communities through her method of theatrical expression.