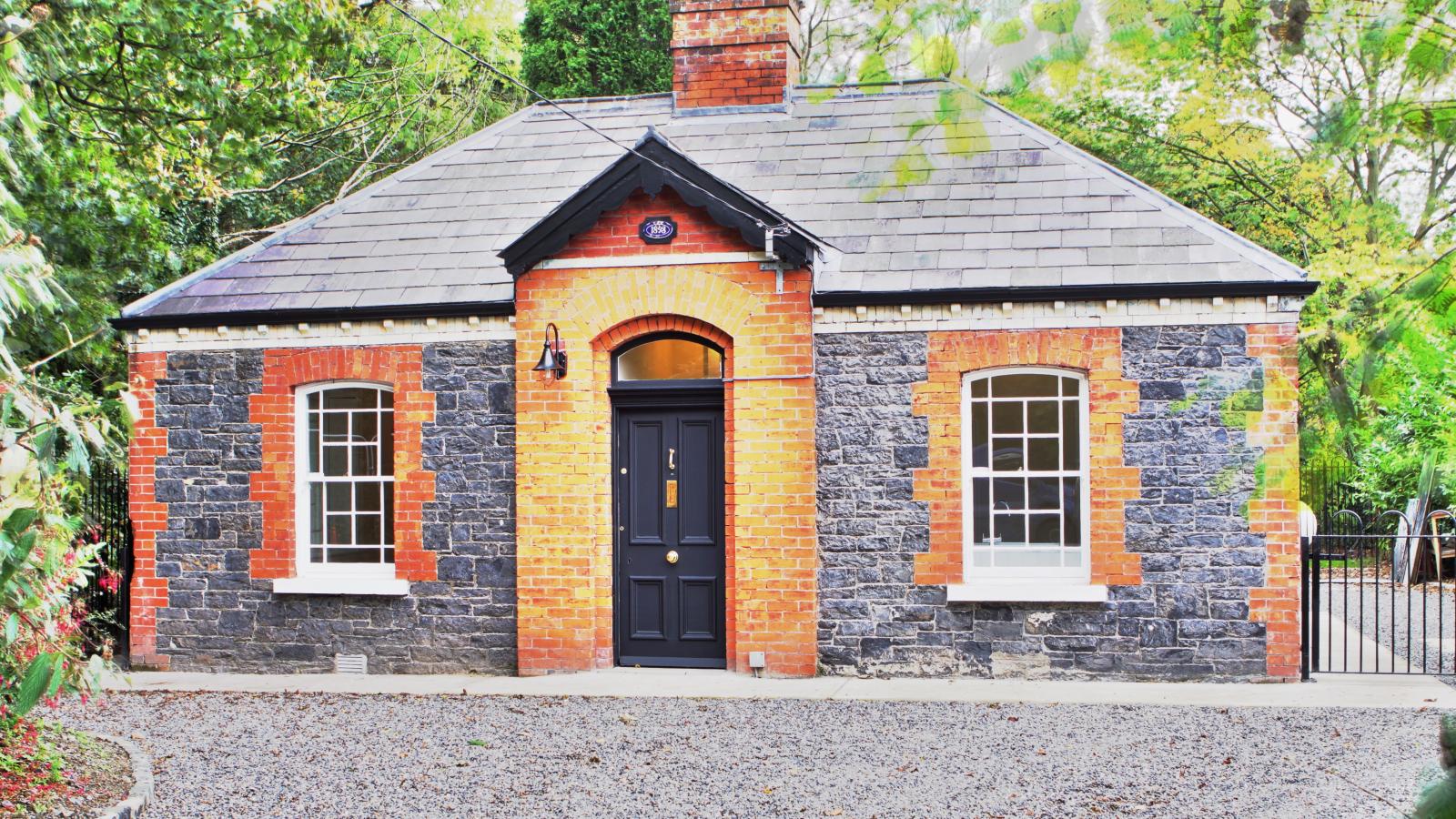 The Lodge, Malahide
The consultation process for the 2013-17 Fingal Arts Plan resulted in specific findings in relation to targeted groups including professional artists. Space for the arts, e.g. arts studio space, was highlighted as a priority for professional artists with practitioners stating that they would be prepared to pay for dedicated space.
As a result of these finding the Arts Office made a commitment to encourage and foster opportunities for artists of all disciplines to live, work and develop their arts practice in Fingal through the provision of professional artist studio space.
'We will endeavour, during the lifetime of the plan, to create a range of physical spaces in which professional artists can live, work and develop their arts practices in Fingal.'(2013-17 Fingal Arts Plan)
The refurbishment of McAlister Lodge is the fruit of collaboration between the Operations, Arts Office and Architects Departments. This historic building had fallen into semi‐dereliction over a number of years. The lodge which is a single storey building dating from 1898 has seen major refurbishment which began in April 2017; the work was completed December 2017 and is currently in a test phase.
The lodge which is located in the dramatic setting Malahide Demense will offer a unique workspace for professional artists. The property comprises of one bedroom, living area, kitchen and a small studio/work space. The cottage will be available to rent for a period of 9-12 months. (Rent includes utilities, broadband, satellite TV and waste collection – fair usage policy applies).
The Arts Office will have an open call to Irish and international Artists' and Arts Organisations working across all art forms. To apply for a residential studio artists will be asked to submit a cover letter detailing the proposed usage of the studio, a work plan outlining ideas for the residency; current Curriculum Vitae; artists' statement; documentation of work; and any special requirements, for example in terms of access. It is hoped that the opportunity of the residency will allow a professional artist to develop their creative and professional-practice skills and support their future development.