ERDF funding for Swords Castle

The Development of Swords Castle Cultural & Civic Quarter, which is co-funded by the EU's European Regional Development Fund (EDRF) and Fingal County Council, will redefine the existing built heritage of Swords by providing a series of usable amenity spaces that will improve the connectivity between the town and businesses as well as brand and market Swords as a destination for visitors as well as a place for citizens to enjoy.
This ambitious large-scale plan will be delivered over two phases.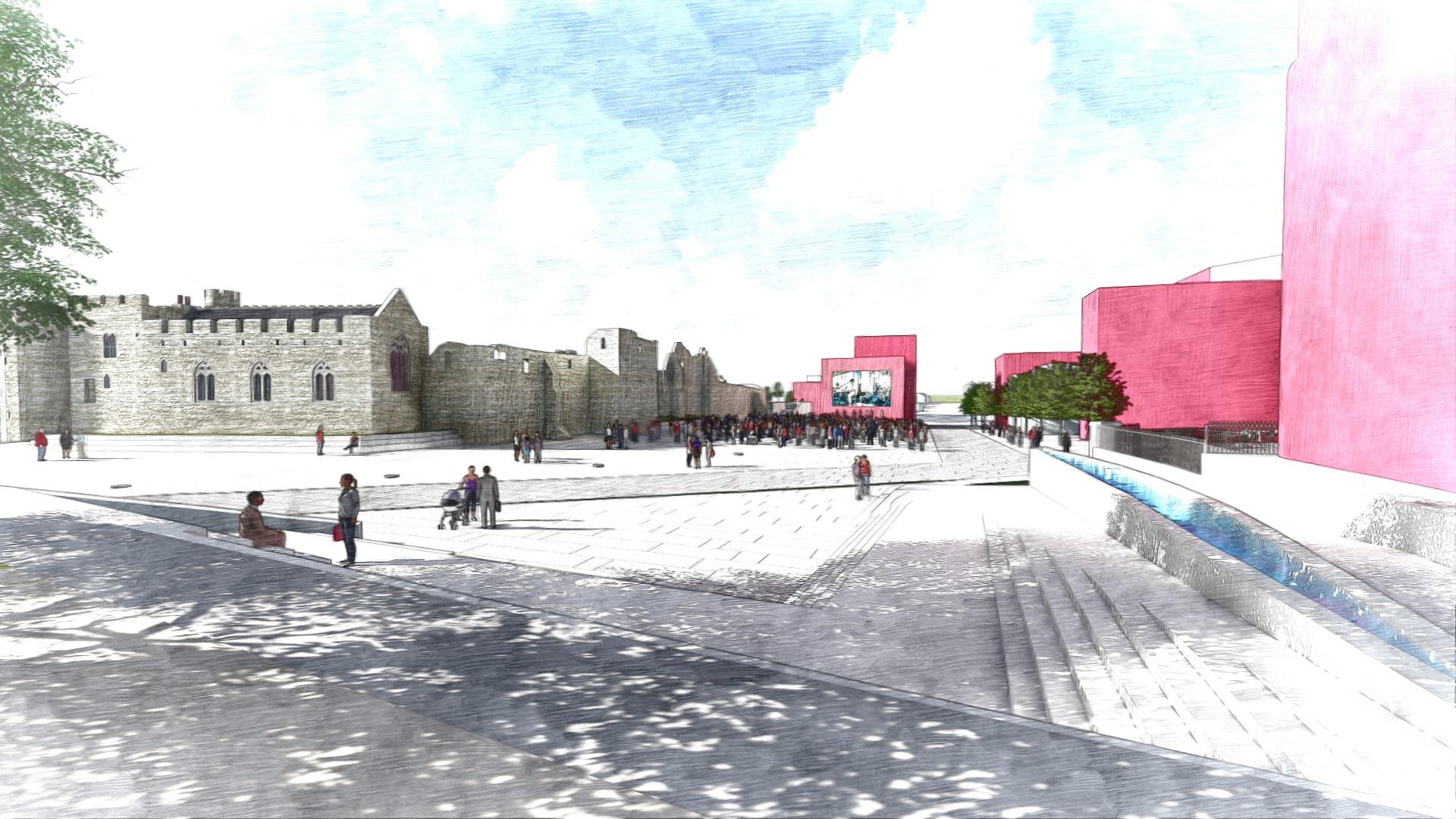 Phase 1 - Swords Castle Refurbishment Works
Will see the carrying out a number of alterations and upgrades to the castle which will allow Swords Castle to develop as a suitable venue for planned event use that is accessible as both a heritage tourist attraction and public amenity.
Phase 2 - Civic Quarter Public Realm and forecourt to County Hall
Will enhance and unify the public realm areas immediately in the vicinity of the Castle (Main Street, North Street, Bridge Street) with appropriate finishes, materials, signage, lighting and landscaping/trees as well as provide a new external public events space with Swords Castle as a backdrop. The area will be integrated with the proposed civic centre developments and improved linkage to the public park with North Street and Bridge Street will be created.