eCargo Bike Rental in Fingal
How It Works
The shared Community Cargo Bike is an Active Travel initiative by Fingal County Council.
RIGHT NOW YOU CAN TRY THE CARGO BIKE FOR FREE! Get 2 hours free by entering code "fingalcargo" in the app (one free use per registered user) and pick up the bike at Mountview Community Centre today!
The Cargo Bike can be unlocked for €3, with the first 120 minutes free of charge. After 120 minutes, a fee of €0.05 per minute is charged.
The cargo bike must be returned to its original location at the end of your trip. (You can 'Pause' your trip if you need to lock the cargo bike while away from the parking bunker.)
PLEASE NOTE: To use this bike you need access to two mobile apps: the Bleeper app, which unlocks the bike, and the EVVA Airkey app, which opens the bike storage bunker. Access to EVVA Airkey is granted by Bleeper and requires you to contact Bleeper customer service on your first use.
Where is it Located?
The eCargo bike is located at Mountview Community Centre
Just a couple of minutes away from Blanchardstown Shopping Centre
Click here to get directions https://goo.gl/maps/aXaJD78kzwuTpZWE8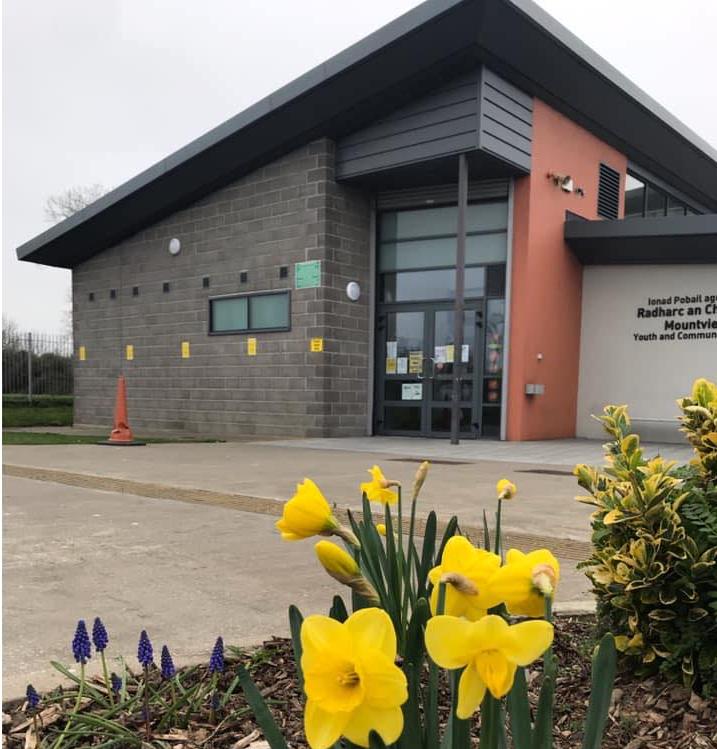 Opening The Bunker
The Bunker can be unlocked using a 'Smart Key' from the EVVA app.
Download the EVVA Airkey app on your phone.
Send a request to add your phone number to the approved list for the bunker.
Hold your phone close to the lock.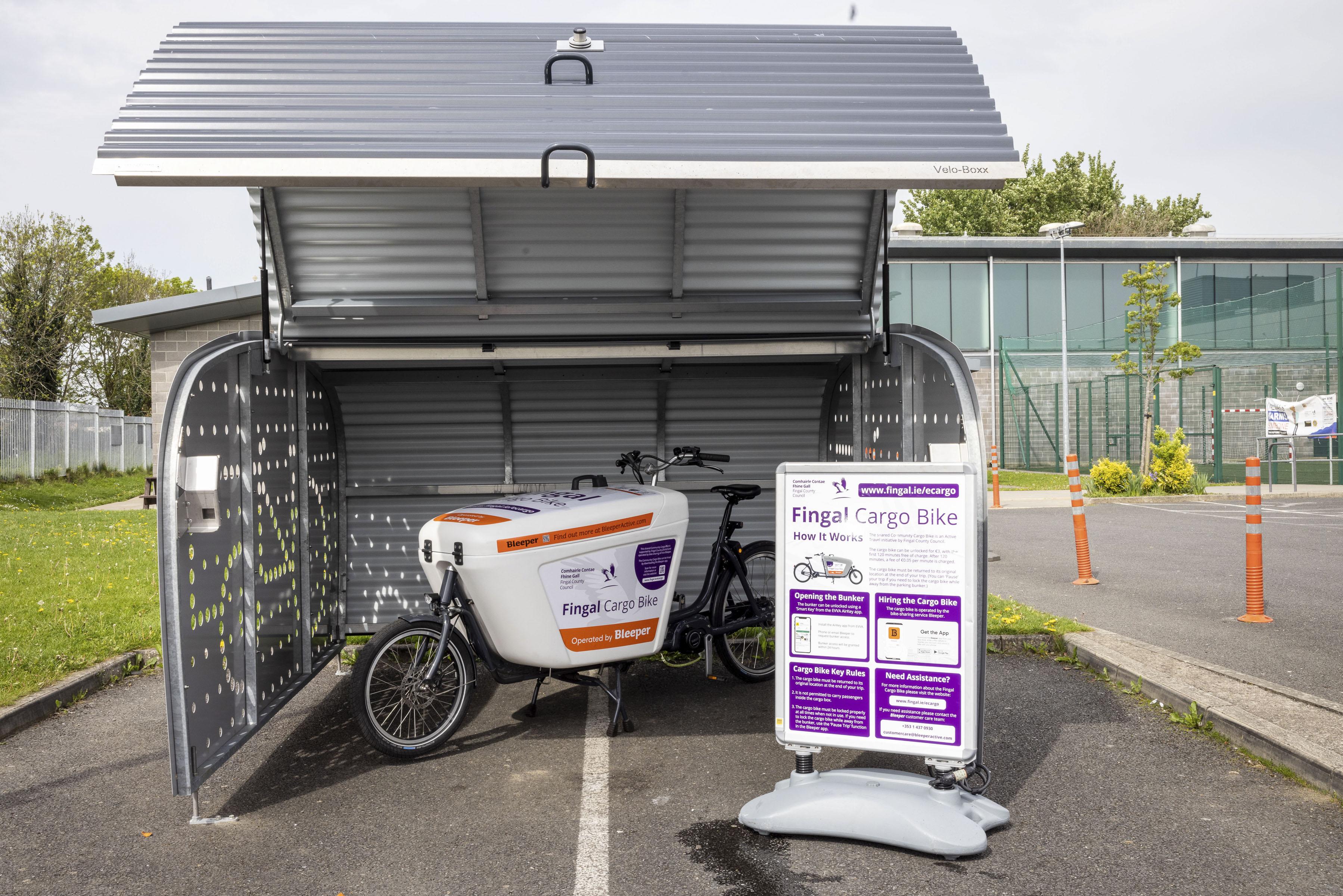 Hiring the Cargo Bike
The Cargo Bike is operated by the bike-sharing service Bleeper.
To hire the Cargo Bike you must download the Bleeper app and set up an account.
In the Bleeper app, select the 'Cargo Bike' option from the dropdown in the map.
Use the app to unlock the Cargo Bike.
Cargo Bike Rules
The Cargo Bike must be returned to its original location at the end of your trip.
It is not permitted to carry passengers inside the cargo box.
The Cargo Bike must be locked properly at all times when not in use. If you need to lock the Cargo Bike while away from the Bunker, use the 'Pause Trip' function in the Bleeper app.