Digital Heritage Projects
The current circumstances have provided an opportunity to move a number of our heritage projects online. Below are pieces of oral history captured on video, drone films, an online exhibition and colouring book pages to download.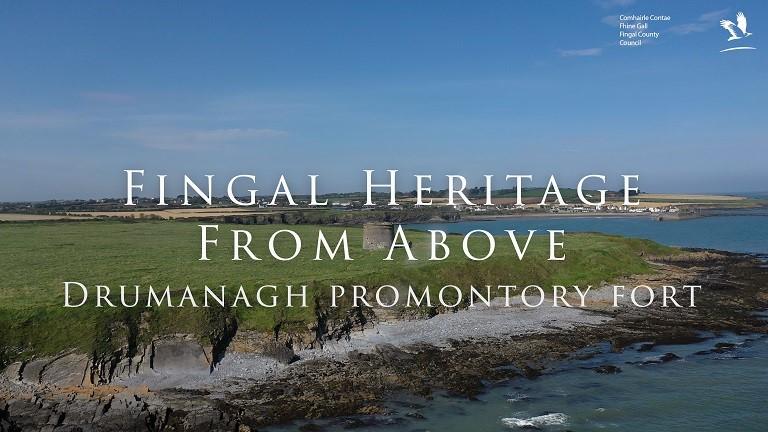 Fingal's Heritage from Above
The is a series of films featuring the heritage sites of Fingal that was launched during Heritage Week 2020. A collaboration between Mark Broderick, Digital Officer and Christine Baker, Heritage Officer the series begins with the intriguing stories of the Skerries Islands and continues with Drumanagh Promontory Fort and Newbridge Demesne.
Skerries Islands: https://youtu.be/AbtzS1YxRHI
Drumanagh Promontory Fort:  https://youtu.be/pDR_k2DTe5s
Newbridge Demesne: https://youtu.be/jKPc16v1LcQ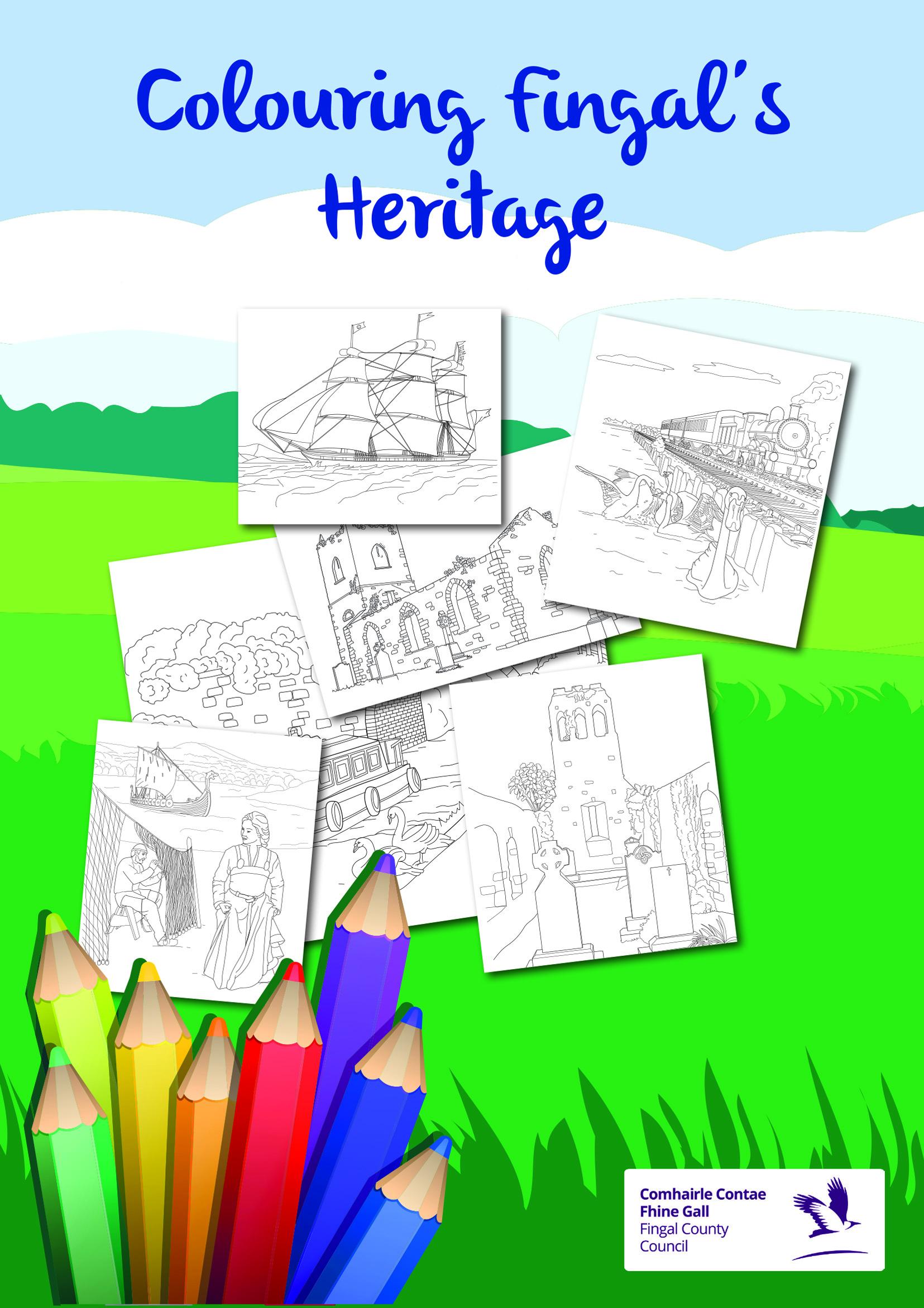 Colouring Fingal's Heritage
This colouring book depicts wonderful illustrations that capture the essence of Fingal's exceptional heritage. By matching cultural heritage with creativity this publication aims to introduce these sites and stories to new and varied audiences, both young and old(er)! Drawings are of varied detail to encourage all levels of colouring enjoyment. The majority of the sites included are open to the public and are there to be enjoyed by all the family. The project was undertaken by the Christine Baker, Heritage Officer in conjunction with Sara Nylund of Abarta Heritage. Copies can be collected from Fingal Libraries Week or you can download the individual pages here