Heritage and Climate Change
The heritage resource is particularly vulnerable to climate change impacts.
Projected changes to the Irish climate will have implications for our built and archaeological heritage. Warmer, wetter winters, hotter, drier summers, rising sea levels, flooding and coastal erosion can be expected to give rise to structural damage to monuments and historic properties. This may mean the undermining of structures, loss of ground adjacent to structures, exposure and erosion of archaeological sites, and collapse of unstable masonry elements. Other slow-onset risks identified include the loss of historic landscape features, decay of building fabric caused by increased saturation, microbiological growth to interiors and contents and increased corrosion of metal elements. Then there is the threat posed by maladaptation– the inadvertent loss or damage to heritage structures and sites during adaptation works by others.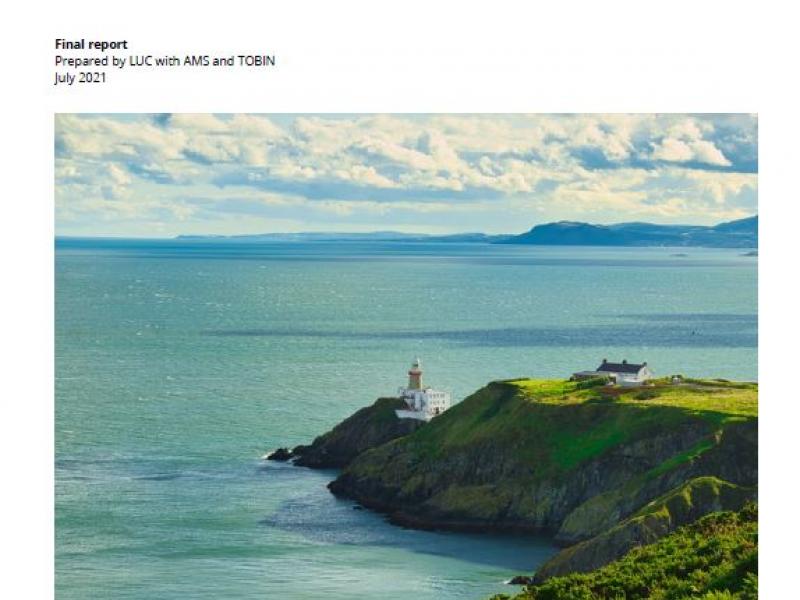 Fingal Cultural Heritage & Climate Change Risk Assessment
A study of the vulnerability of Fingal's heritage assets-archaeological monuments, protected structures, geological heritage sites, historic gardens and demesnes-to climate hazards has been undertaken.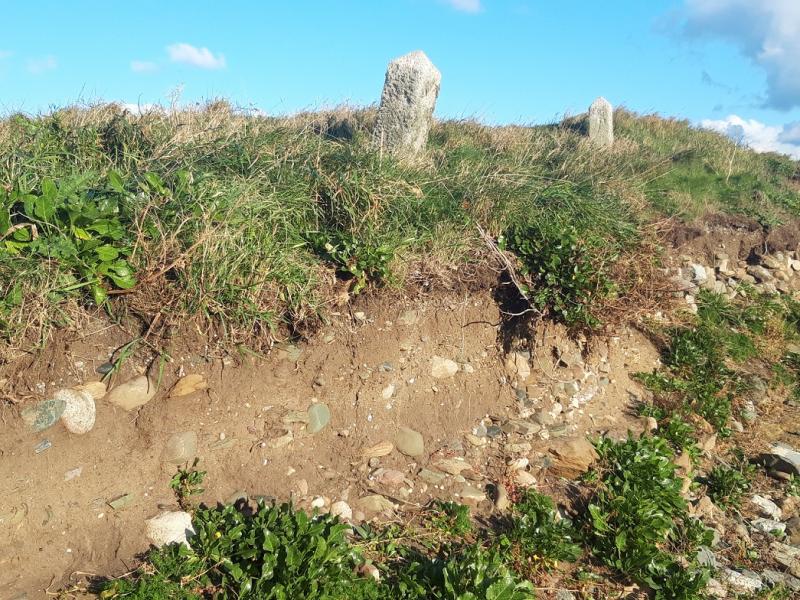 Fingal HeritageXClimate
Changing climatic processes will have detrimental and differing effects on Fingal's heritage resource. The scale of climate change can be overwhelming and result in a feeling of negative inevitability. However, there is also an opportunity for individuals, families and communities to monitor and record this impact.
Climate Change Action Plan 2019-2024
Fingal County Council's Climate Change Action Plan 2019-2024 contains 133 actions that are on-going or planned within the Council. These include undertaking a Climate Change Risk Assessment of Fingal's Cultural Heritage to identify and survey the architectural and archaeological heritage sites and designed landscapes at risk. Read more here: https://www.fingal.ie/climate-change-action-plan-2019-2024
Built and Archaeological Heritage Climate Change Sectoral Adaptation Plan
The Department of Housing, Local Government and Heirtage has developed the Built and Archaeological Heritage Climate Change Sectoral Adaptation Plan which aims to improve understanding of the heritage resource and its vulnerability to climate change impacts; to develop and mainstream sustainable policies and plans for climate change adaptation of built and archaeological heritage, so as to conserve Ireland's heritage for future generations.  Read here  Climate Change Sectoral Adaptation Plan          
The CCAT Project
The CCAT project aims to support coastal communities in understanding climate change and how to adapt. The project is led by University College Dublin in partnership with Fingal County Council and University College Cork in Ireland and Cardiff University, Pembrokeshire Coastal Forum and the Port of Milford Haven in Wales. CCAT will explore how digital tools can engage people with change, and support communities in understanding how they can adapt to climate change through workshops and initiatives such as mapping the changes in their area and planning to make their communities more resilient to the effects of climate change. https://www.ccatproject.eu/