Baby Food Made Easy Workshop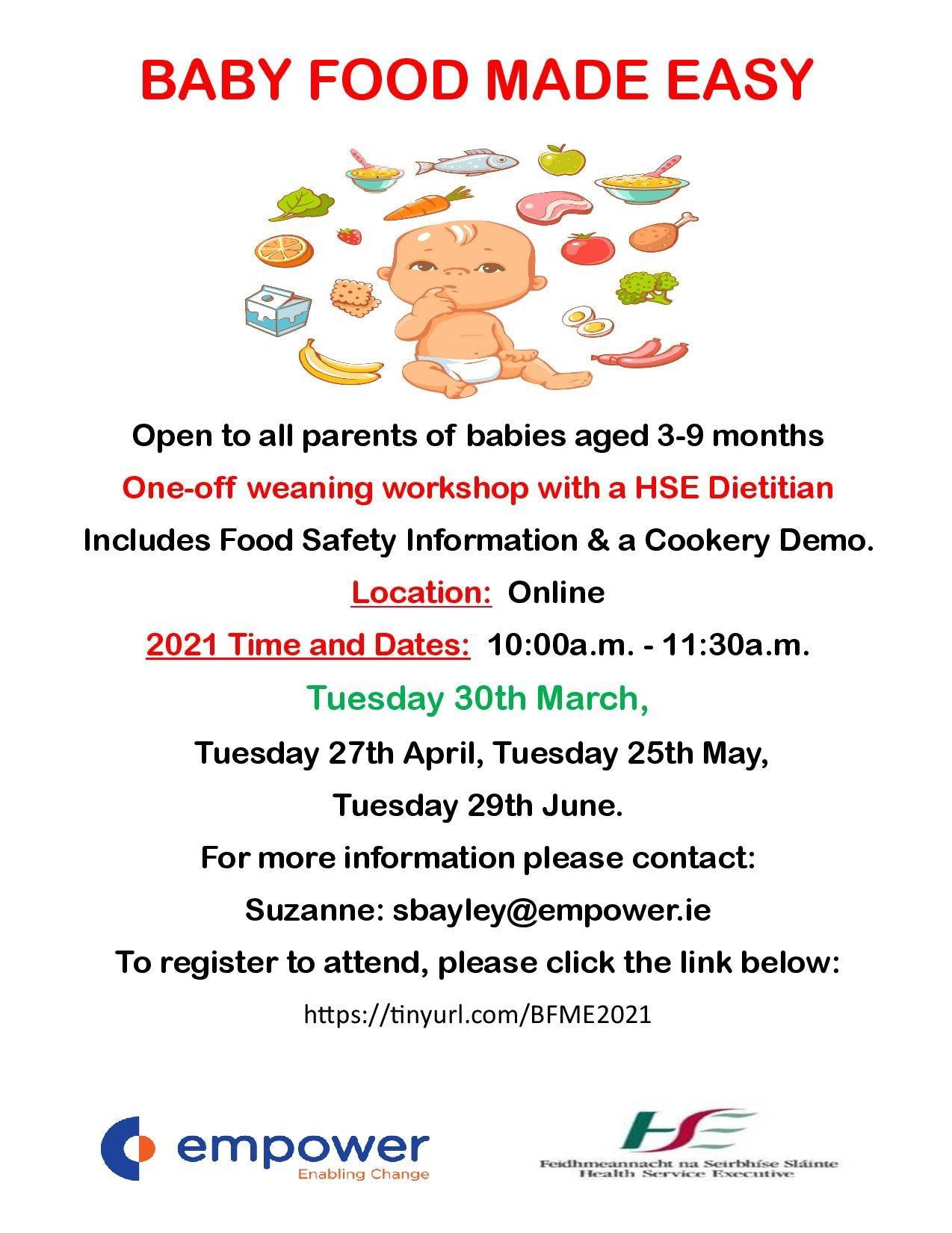 Baby Food Made Easy is a one session workshop for parents/guardians of babies aged 3-9 months, who are ready to start spoon-feeding or may have already started the weaning process. The information provided during the workshop is in accordance with the current guidelines from the Department of Health and Children.
The workshop covers topics including, signs that baby is ready to start weaning, what foods to give first, the stages of weaning, finger foods, food allergies and many more.
There is also a practical cookery demonstration showing how easy it is to make baby food for different stages of weaning, using fresh ingredients, and a taste comparison between the freshly cooked baby food and shop bought jars of baby food.
Baby Food Made Easy is a great way to learn nutritional and dietary information for young babies and to build a solid foundation of healthy food habits with your baby.
For more information contact Suzanne Bayley – [email protected]
For more information on upcoming cookery classes go to - Healthy Cooking - Empower