WORK MATTERS IN FINGAL LIBRARIES THIS OCTOBER & NOVEMBER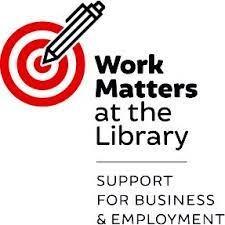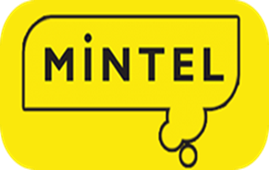 The Work Matters service at Fingal libraries assists job seekers and business start-ups. It is also the perfect place to explore, research and learn new skills.  There are resource collections available to aid business and employment related topics such as job preparation, start your own business, marketing of small to medium enterprises (SMEs) and the use of social media to promote business.
Mintel market research reports are available through Fingal Libraries. Mintel Ireland reports cover market, consumer and brand research as well as tracking international market insights and trends. Mintel's up to date Irish database contains a wealth of analysis and is an excellent resource for business people and those seeking to develop their career.  Other resources include Business.ie and Vision-net which are beneficial for Business and Marketing students at 3rd level education. It also serves as a good resource tool for secondary school students in TY researching businesses or companies for work placements.
As part of the Autumn/Winter events at Fingal Libraries, Mintel will be running the following Online Live Events.
How to conduct market research
with Brian O'Connor - Online Live Event
This session is a "behind the scenes" at Mintel, where an analyst will talk through how they go about producing the in-market reports that are readily available.  The session will be about 30mins long and will highlight the importance of research and report writing in the workplace and in education.
Thursday 14th October at 12.00pm
Booking is via Eventbrite;
https://www.eventbrite.ie/e/mintel-ireland-presents-how-to-conduct-market-research-tickets-183520493737?aff=ebdssbeac
Overview of the Mintel Platform
with Mark Beckett - Online Live Event
The aim of the session is to provide a brief overview of the Mintel Platform. This will include tips on navigating the site, setting up useful alerts, finding key stats and content. There will be a detailed look at a recent report talking to key areas, searchable content, and the universal format and layout
Thursday 21st October at 12.00pm
Booking is via Eventbrite;
https://www.eventbrite.ie/e/mintel-ireland-presents-introduction-to-mintel-tickets-185023900467
A presentation on Children's Eating Habits
with Natalie Magill a Mintel analyst
Natalie will discuss a Mintel report examining changing patterns in Children's Eating habits, and family dining times - while looking at the important factors to Irish parents when making food decisions for their children. Also examining the influence children have on grocery purchasing.
Tuesday 30th November at 7.00pm through Zoom
Booking is via Eventbrite;
https://www.eventbrite.ie/e/a-presentation-on-childrens-eating-habits-through-zoom-tickets-186656413357?aff=ebdssbonlinesearch
Work Matters @ Fingal Libraries
The Business, Enterprise and Employment Support Centre in Fingal Libraries is a workspace available for anyone seeking employment or career development as well as entrepreneurs of all levels.  A great benefit for marketing students in college and business-oriented students in secondary schools.
Our staff, who are all fully trained information professionals, are at hand to ensure a welcoming and supportive environment to carry out your research.
Additional services include:
Business.ie is Ireland's largest business database which consists of over 130,000 company records, with 80,000+ executive contacts
Vision-net can be accessed in the library as well as on your PC, laptop or mobile device by clicking into the above link and inputting your library card number.
Contact your local library branch at: