Welcoming 2022 & Celebrating New Year's Resolutions at Fingal Libraries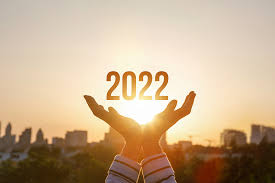 The New Year's excitement is all here, again! With all the new promises, aspiring goals, and commitments, it's the right time to start setting new year's resolutions.  The start of the new year is a good time to reflect over the past year and set new resolutions for the year. Before you prepare yourself for the new year, you can take out time to look back on the past year to find out what worked, and what did not work. 
Nation's most common resolutions:
So, what are the nation's most common resolutions? Statistics show the classics trending at the top, with health, fitness and finance all sharing the prime spot. Closely following are aspirations focusing on self and family, as well as learning new skills and hobbies, with career choices also ranking prominently. And let's not forget a solid count on those who allow the New Year pass resolving not to resolve!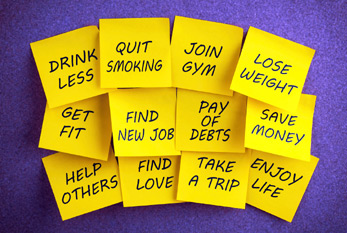 "If you focus on results, you will never change. If you focus on change, you will get results." ~Jack Dixon
We here at Fingal Libraries have a myriad of FREE resources to help you on your way!
FREE through your local Fingal Library branch, website and apps – Resources to help you achieve your New Year's Goals!
Universal Class – FREE Online e-learning, with over 500 courses available to help fulfil your lifelong pursuit of knowledge and educational goals, with a comprehensive catalogue from which to choose. Courses, which cover topics from Accounting, Law & Legal and Computers & Technology to Psychology, Parenting & Family and Arts & Music (plus hundreds more), are facilitated by tutors who will oversee your learning and offer assessment and certification. Courses can be completed at your own pace. Whatever your interest, you're sure to find a course to suit!
ArtistWorks - Join a thriving creative community with FREE Video-Based Music Instruction. Rivalling a real-life learning experience, enjoy expert instruction through self-paced video lessons from world-renowned musical professionals. Watch lessons, practice and submit for feedback. Hear the difference in your playing today!
Transparent Language Online - offers Fingal Library members FREE access to a complete language-learning solution. With 110+ languages, an extensive English collection (boasting materials for speakers of more than 30 languages), and a flexible learning pathway from beginners to advanced, as well as listen, speak, read and write options, this truly is a comprehensive and modern language-learning experience. Courses are a carefully constructed sequence of lessons using native speakers and everyday conversations. Go Gcuire Dia an t-ádh ort! (Best of luck to you!)
BorrowBox – If prying yourself away from your current favourite book obsession proves a task all too difficult, why not join BorrowBox and easily access eBooks and eAudiobooks anywhere and everywhere! BorrowBox allows you browse, borrow and listen to your library's wide-ranging e-collection by simply registering with your library membership details and downloading onto your device – it's a world of information and entertainment at your fingertips!
Healthy Ireland at your Library – A new year, a new you? With better health and well-being being a steadfast in the most popular lifelong goals, your local Fingal County Library offers a myriad of resources to help you on your way! Healthy Ireland, a government-led initiative, is a national strategy which aims to create an Irish society where physical and mental health is enjoyed by all and is valued and supported by and accessible to all strata of society. The Healthy Ireland at your Library programme places your local library as a valuable informational hub, providing an extensive range of FREE resources, services and supports to patrons and community alike.
Work Matters at the Library – Out with the old, in with the new? If the arrival of a new year acts as a catalyst in pursuing that new career you have always desired, embarking on new employment or returning to work, or venturing on a new business start-up, your local Fingal County library can help facilitate your quest. Work Matters at the Library acts as an informational centre and workspace for anyone seeking employment and career development as well as entrepreneurs of all levels. Library resources include books, reference materials and business advice clinics – plus much more. Just drop in and ask!
Find My Past – The new year, for many, marks the perfect opportunity to take stock of what has come before, creating a blueprint for who we are today. Perhaps even delving back that little bit further may just be a point of interest for many. Findmypast Ireland at your local Fingal County Library is a FREE online family history resource which will help you understand your Irish heritage and make amazing discoveries about your ancestors. Who will you find today?
Jigsaw – With the new year being a natural time for reflection, we may use this period to look inward and ascertain how we are feeling and evaluate our mental health. Jigsaw's aim is to create a society where every young person's mental health is valued and supported.  In collaboration with Jigsaw North Fingal and Jigsaw Dublin 15, Fingal Libraries facilitate the 'Read you Mind' book project – a catalogue comprising an invaluable collection of 113 books on an extensive range of mental health topics. Items are available to young people, parents and family, FREE from your local Fingal Library.
A Quick Reminder to Renew Expired Library Cards / Pin:
Due to the pandemic, many of our borrowers have been using our online services and unable to come into their local library branches.  To renew your expired library card /pin, it's quick and easy.
At your local library branch, in person, by bringing your library card to the staff desk.

By phoning your local library branch (please have your membership card ready).
Happy New Year from the Blog Crew.