Virtual Book Club for Primary School ages Week 4

Welcome to the final week of our four-week blog series on Virtual Book Clubs for Primary School ages – just in time to help keep your kids engaged and entertained over the summer holidays!
Fingal Libraries are delighted to have initiated this new project, designed to encourage pupils to continue reading over the summer break (and beyond!), with the intention of maintaining literacy skills gained over the school year, and of course, to have fun!
Perhaps a Virtual Book Club could be a project for your own kids! Or maybe it's a project you could run with relatives, neighbours, or even within your local community – through youth groups or your primary school. The choice is yours, and we will provide all the reading material – as well as fun educational resources – that you will need!
Over the course of this blog series, we have talked about the importance of reading and how encouraging children to read from a young age can foster a lifelong love of books. We touched on how reading helps with your children's personal and social development, and we provided tips on how to start your own Virtual Book Club.
In our final blog of the series, we continue from blog three and touch on a selection of the key themes and narratives found in children and pre-teens fictional literature and how such stories can positively affect your child's personal growth and social interactions. 
Pre-teens and children can possess quite an array of reading preferences, abilities, needs, and wants, making them a truly diverse audience! Through reading, these individuals learn about relationships, complex issues, and the challenges and joys they may face throughout childhood and beyond.
When it comes to fiction, the scope available for such readers is vast, though there are often common narratives. Below we have created an overview of some of the more recurrent themes and patterns running throughout books aimed at young individuals of primary school age. You will find eBooks with these themes—and many, many more—available for all primary school ages on BorrowBox, Tumble Book Library, and Tumble Math!
Feelings
Numerous books explore the vital topic of feelings, especially for younger readers. These stories help children learn to identify emotions, situations that trigger feelings and resultant behaviours, and effective skills to deal with what's going on inside them. Stories can often gently and sensitively open the doors to discussion, especially in the case of more complex and difficult-to-understand emotions, such as fear, anger, and grief, and provide a child with the necessary vocabulary to express themselves, leading to personal growth, enhanced social skills, and increased self-esteem and self-confidence.
Friendship
Books on friendship allow children learn the importance of being a good friend, the nature of friendships, and how to navigate the complexities of friendships. Characters are often portrayed as sharing, showing compassion, cooperating, and even displaying differing perspectives. Friendships are not always harmonious, and books can offer a framework whereby children learn how to resolve differences, understand the changing dynamics of friendships, and accept losing friends—as well as discover that such situations are all part of the normal ups and downs that take place in everyday life.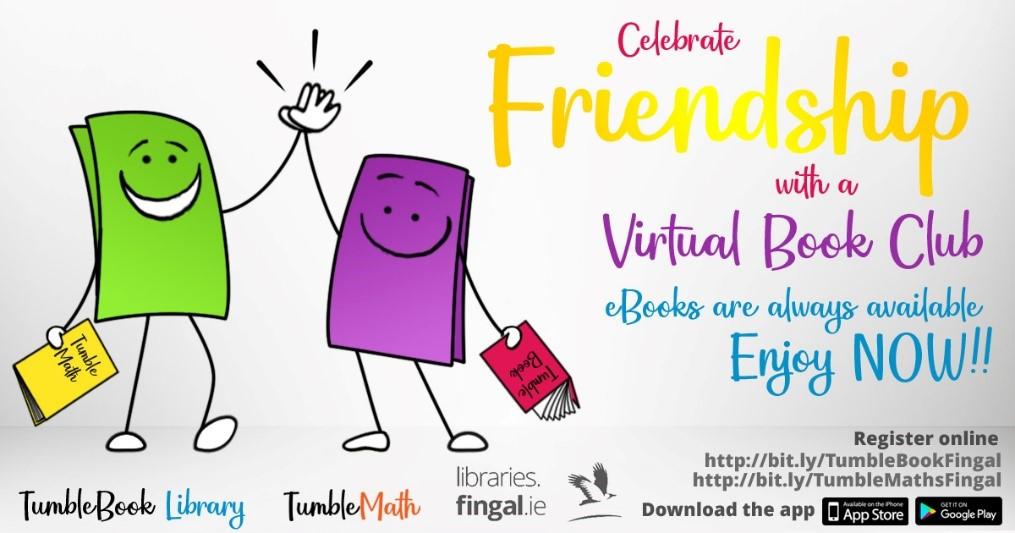 Listening
Listening is an essential component in the art of enjoying a good book, and children's stories can teach kids to engage, pay attention, listen to others, and follow direction. As listening is one of the basic building blocks of language and communication (particularly in a child's early years), books are an invaluable resource in nurturing this complex process that at any point can be disrupted by such factors as one's stage of development, cognitive ability, state of mind, or health. Books can play a vital role in making the development of this life skill entertaining and fun.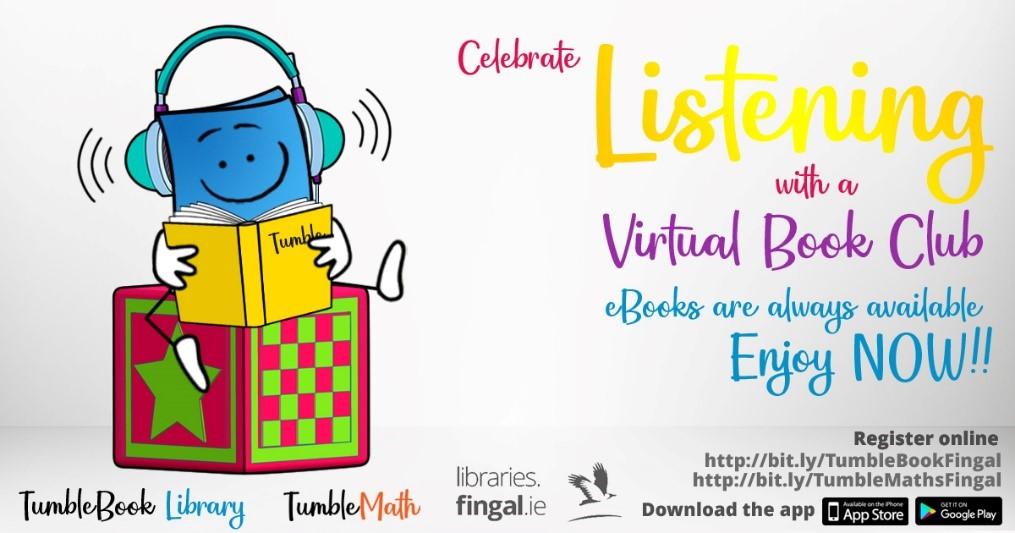 Sharing
Children's books are an effective source for teaching the importance of sharing, as many stories offer insight into situations displaying this important life skill. Characters often portray how sharing preserves friendships, allows for cooperative play, forms the basis of taking turns, and is key in negotiating (and coping with) disappointment. As characters interact, children witness the importance of compromise and fairness—skills transferrable to many true-life situations in the years ahead.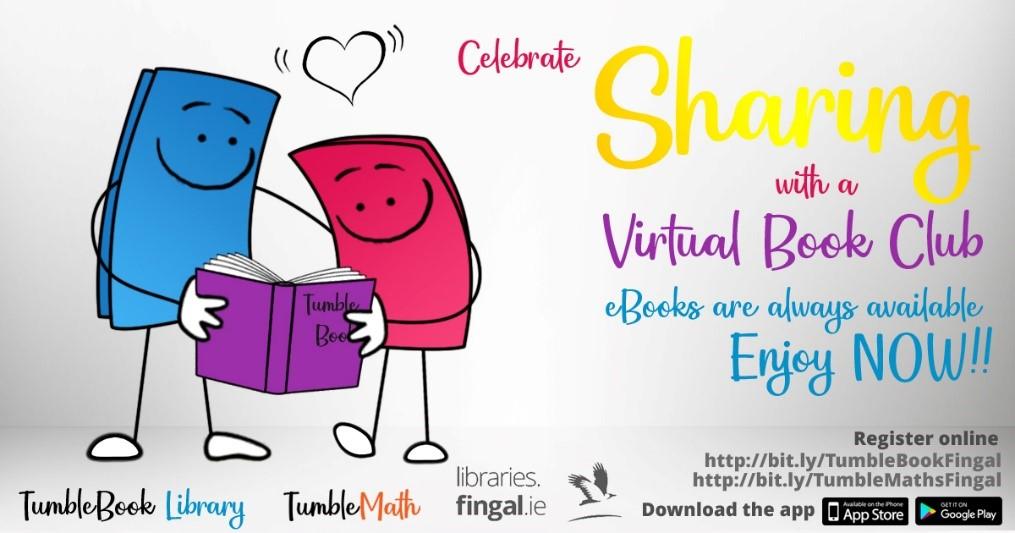 Play
Play features in countless children's books and helps lay the groundwork for the understanding of healthy play, safe play, compromise, and acceptance of differences. Children often use play to experiment with their position in the world, and through observing characters in books, learn to understand the concepts of fair play, discover how to explore through play, and assign meaning to interactions. Play is essential in social and interactive skills and affords children enhanced critical-thinking and problem-solving skills.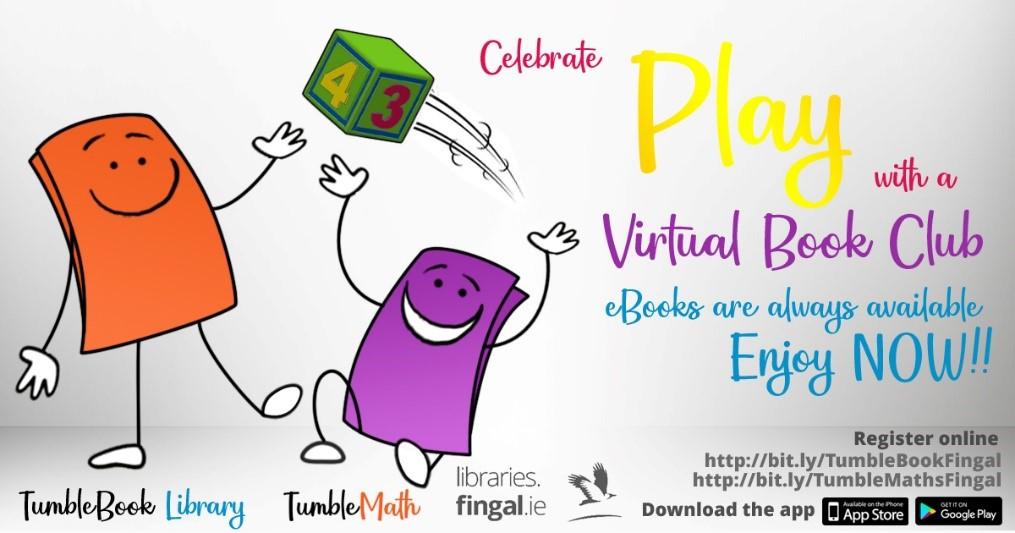 Creativity
Books are an invaluable resource when it comes to awakening creativity in children. In the pages of every good read exist words, relationships, landscapes, journeys, and activities—all of which can inspire awe and fire the imagination. Creativity is a vital skill for children, and it is one which can be nurtured. Many books teach that joy is found in creative processes, and although bumps along the way are normal, the primary goal is to learn while having fun!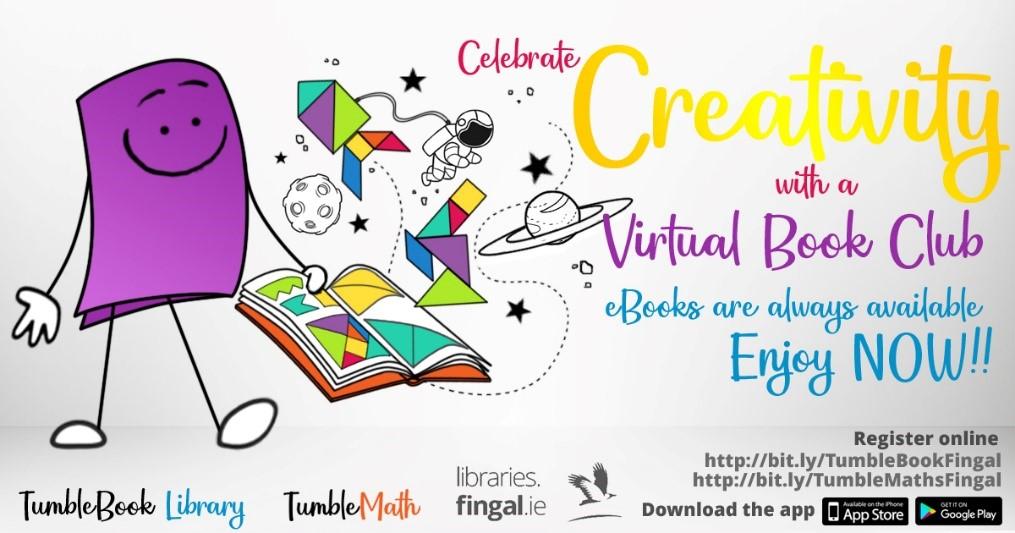 For a copy of the Virtual Book Club for Primary School ages booklet (which includes information on the FREE eBooks available for simultaneous access and instant download as well as links to fun, educational resources provided to you by Fingal Libraries), please email [email protected] .
All that is required to access these extensive FREE collections is a valid library membership.
This project is ran by Fingal Libraries as part of the government-led initiative 'Right to Read at your Local Library' campaign, headed by Libraries Ireland.
You may also be aware of, or indeed already participating in, 'Summer Stars 2021' – a yearly nationwide campaign which is also part of 'Right to Read at your Local Library'. This campaign is currently in full swing at Fingal Libraries! This year the event is taking place both online and in library branches. Whether you are already participating or would like to start, the Virtual Book Club for Primary School ages booklet (plus our vast collections of reading offerings, both in branch and online) will provide you with all the reading material your pupils could possibly hope for!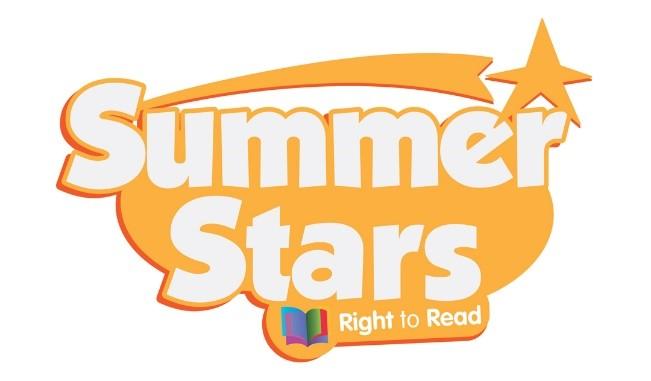 For a copy of Fingal Libraries Virtual Book Club for Primary School ages booklet, please email %6cibrar%79.eservi%63%65%[email protected] " rel="nofollow"> [email protected]
Information on Fingal Libraries eServices can be found here
Information on your local Fingal Library can be found here
Information on Summer Stars 2021 can be found here
Information on the Right to Read campaign can be found here
Join the library here