Virtual Book Club for Primary School ages Week 3

Welcome to week three of our four-week blog series on Virtual Book Clubs for Primary School ages – just in time to help keep your kids engaged and entertained over the summer holidays!
Fingal Libraries are delighted to initiate this new project, designed to encourage pupils to continue reading over the summer break (and beyond!), with the intention of maintaining literacy skills gained over the school year, and of course, to have fun!
Perhaps a Virtual Book Club could be a project for your own kids! Or maybe it's a project you could run with relatives, neighbours, or even within your local community – through youth groups or your primary school. The choice is yours, and we will provide all the reading material – as well as fun educational resources – that you will need!
Over the course of this blog series, we will talk about the importance of reading and how encouraging children to read from a young age can foster a lifelong love of books. We will touch on how reading helps with your children's personal and social development, and we will provide tips on how to start your own Virtual Book Club.
In today's blog, we touch on a selection of the key themes and narratives found in children and pre-teens fictional literature and how such stories can positively affect your child's personal growth and social interactions. 
Fiction for Pre-teens and Children
Pre-teens and children can possess quite an array of reading preferences, abilities, needs, and wants, making them a truly diverse audience! Through reading, these individuals learn about relationships, complex issues, and the challenges and joys they may face throughout childhood and beyond.
When it comes to fiction, the scope available for such readers is vast, though there are often common narratives. Below we have created an overview of some of the more recurrent themes and patterns running throughout books aimed at young individuals of primary school age. You will find eBooks with these themes—and many, many more—available for all primary school ages on BorrowBox, Tumble Book Library, and Tumble Math!
Fantasy
Fantasy is a popular way to tell stories by removing the confines of the everyday world and the limitations of reality, thereby opening endless possibilities. It is the ultimate escapism! This can mean alternate worlds or universes, the supernatural, superheroes, magic, monsters, fairies, magical creatures, mythological heroes … essentially, anything that can be conjured up outside the realms of reality. Fantasy often evokes developing emotions within a contextual framework which acts as a safe rehearsal space to prepare for the complexities of the real world later in life.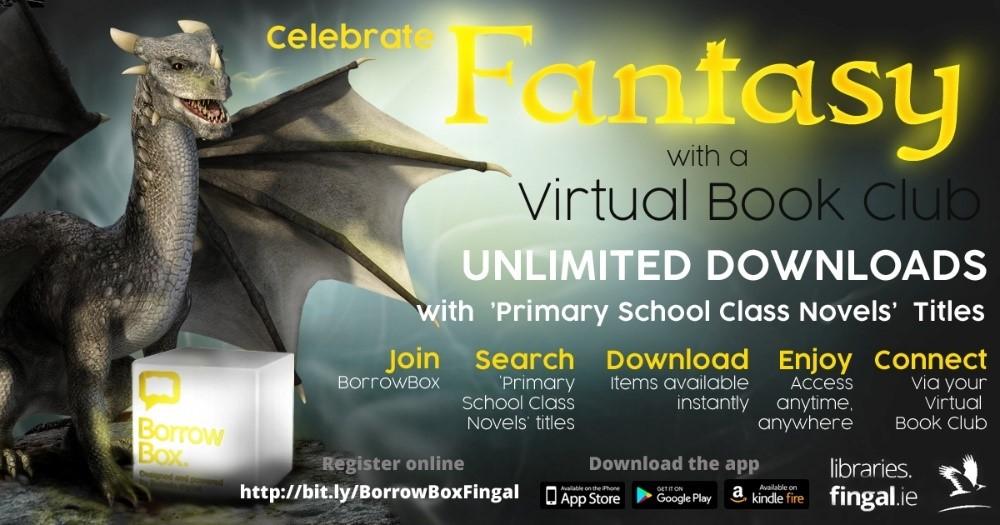 Magic
Magic allows a story to shed the hindrances of reality and transform the everyday world into a land of wonder and possibilities where everything can change, conveying complex ideas on a symbolic level that would be otherwise difficult to express. Magical spells, potions, and creatures endowed with amazing and seemingly limitless powers interrupt the ordinary and evoke awe and inspiration. Magic plays an important role in children's literature, as these stories invite the reader to engage their imagination and use different ways of thinking, dreaming up all sorts of wonderful creations, meanings, and ideas.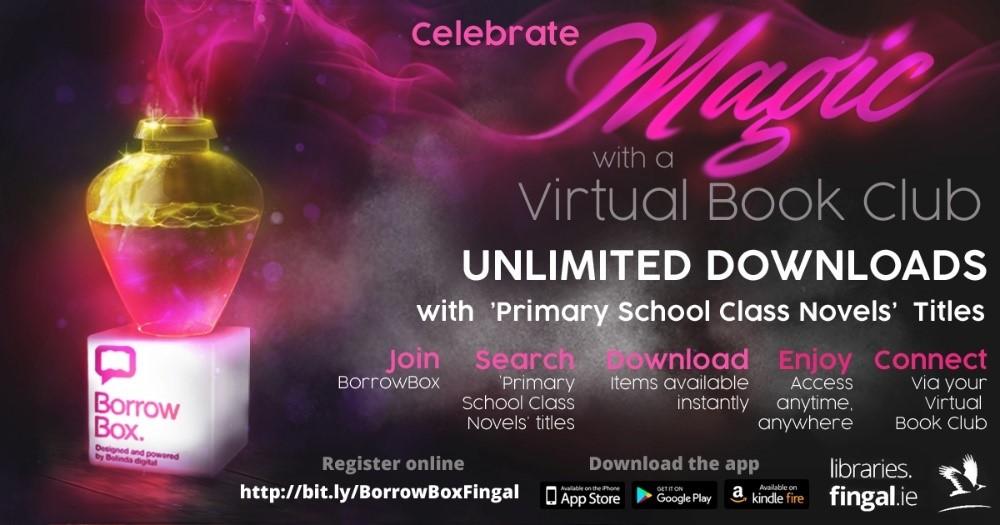 Mystery
Mysteries are all about cause and effect—a curious secret, an unusual crime, a puzzling scenario, a suspicious circumstance. As the story unfolds, the reader is introduced to the known, unknown, and even the unknowable! Mysteries are important for young individuals as they explore topics that are fascinating and often perplexing to the human mind. They provoke such questions as who, how, and where? They demand answers, solutions, and resolutions. And they require readers to engage their minds and dig deep to find explanations.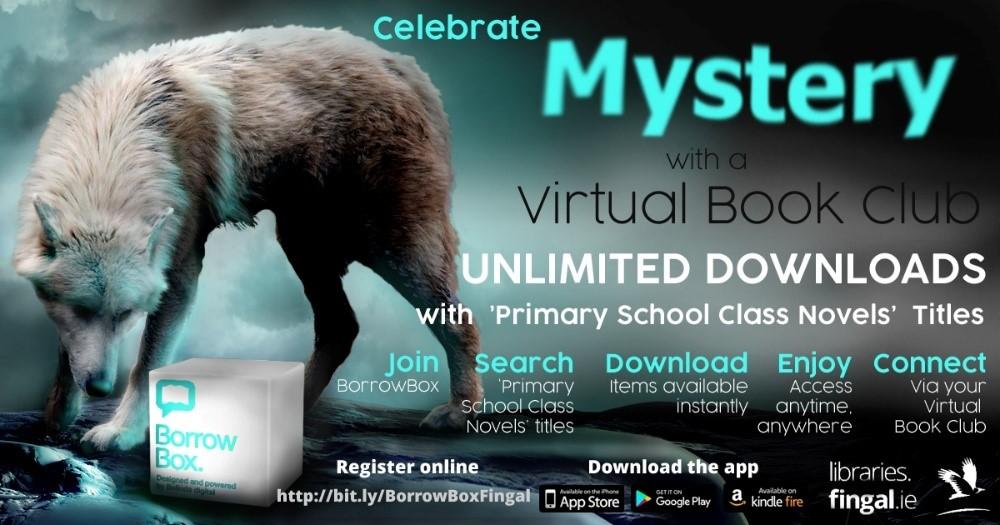 Adventure
Adventure stories are typically told through an extraordinary or remarkable journey, experience, or event that is almost always a result of chance. Central to the narrative are perilous situations and narrow escapes, curious and unfamiliar lands, and brave deeds. The protagonist or hero in the story is usually changed for the better by the experience, and so speaks to the reader in terms of psychological growth, development, and self-discovery, showing that out of each difficult situation, positive lessons can be learned—and anything is possible!
Imagination
Imaginative stories summon marvellous, whimsical, weird, and wonderous worlds brimming with creative imagery and interactions, requiring the reader to extrapolate information and envisage a picture in their mind. In such stories, rules and structure are set aside, making way for make-believe and role play. Imagination is an essential component of childhood and helps teach many important lifelong skills. Such narratives introduce concepts that allow children to expand their knowledge by opening their minds to new ideas and understanding new thoughts, encourage creative processes, and promote discovery and innovation.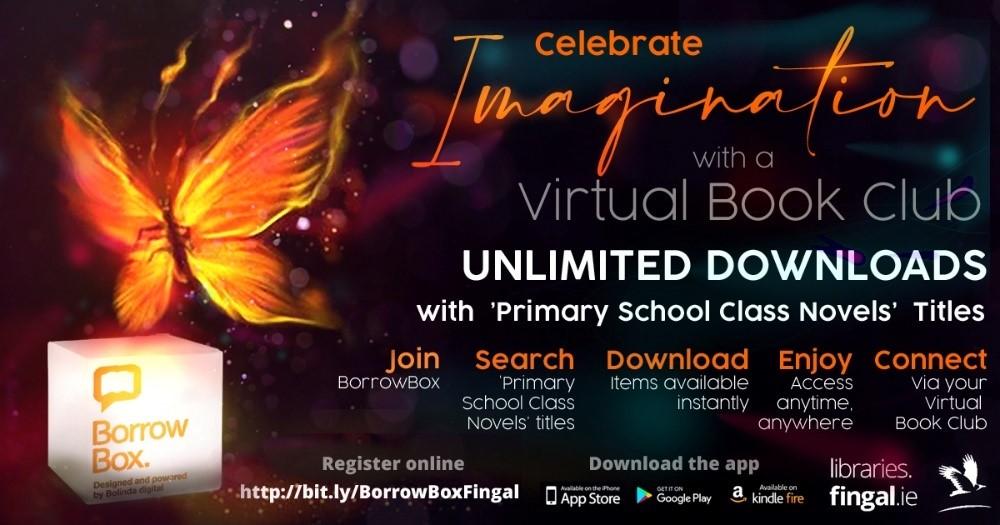 Wisdom
Wisdom, in all its many guises, can be found lavishly interspersed between the pages of almost every fine story. These tales can humanise abstract subjects, offer explanations to complex issues, and present challenges as feats which can be overcome. Whether it's finding happiness or fighting adversity, stories of wisdom encourage young individuals to think and talk about how they might feel and what they might do to a particular situation.
For a copy of the Virtual Book Club for Primary School ages booklet (which includes information on the FREE eBooks available for simultaneous access and instant download as well as links to fun, educational resources provided to you by Fingal Libraries), please email %6c%69%62%72ary.eserv%69c%[email protected] " rel="nofollow"> [email protected] .
All that is required to access these extensive FREE collections is a valid library membership.
This project is ran by Fingal Libraries as part of the government-led initiative 'Right to Read at your Local Library' campaign, headed by Libraries Ireland.
You may also be aware of, or indeed already participating in, 'Summer Stars 2021' – a yearly nationwide campaign which is also part of 'Right to Read at your Local Library'. This campaign is currently in full swing at Fingal Libraries! This year the event is taking place both online and in library branches. Whether you are already participating or would like to start, the Virtual Book Club for Primary School ages booklet (plus our vast collections of reading offerings, both in branch and online) will provide you with all the reading material your pupils could possibly hope for!