An Uncanny Anthology of Supernatural Tales
Alan Dunne recalls his introduction to supernatural fiction, thanks to a special anthology which he discovered nestled amongst the paperbacks in his local newsagent's, and describes the transformative experience this genre can bestow upon its readers.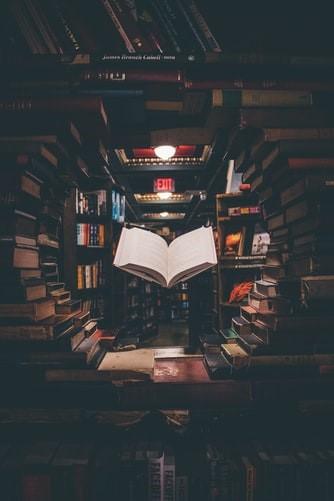 Certain books are never to be forgotten by their reader. That first encounter, that first reading, provides an experience that changes the readers perception of the world, of life, and perhaps even expands and alters their understanding of the possibilities of language.
I recall my first reading of Clive Barker's novel Weaveworld at the age of fourteen and how it transformed my ideas of the possibilities of the fantastic in literature, allowing me to appreciate the genre as a fertile territory where, for example, elements of the fairy tale, the magical, the horrific, and any and every kind of metaphysical speculation could blend into a most startling and stimulating union (though of course, at the time, I may not have thought of it in exactly those terms).
Later, during my final year of second-level education, while skipping a class to instead browse the shelves of the local library, I came upon a book of selected works of Dylan Thomas. This book compiled a generous selection of Thomas's poetry, short stories and drama. Browsing the poems and paragraphs of prose, I experienced English almost as a new language. Words swam and flowed into new forms and combinations, shocking my intellect and emotions with a force which was beyond any strict logic or literal meanings. Indeed, words themselves seemed almost free of any previous meanings or context, the full potential of their flavour and sound unharnessed., their new power unleashed in the creation of the most arresting lines and strange, haunting images. Hitherto unsuspected doors in my mind opened onto a new country of the possibilities of words.
Another seminal reading experience concerned an anthology of supernatural fiction. Ever since I first peeked into the books by Stephen King, James Herbert and Clive Barker, which my older sister borrowed from the library, I have been a devotee of tales of horror, terror, and the supernatural.
Growing up in a town in the midlands of Ireland, some years before the advent of the World Wide Web, my choice of reading matter was largely confined to the holdings of the town's library and local bookshops (which, with one exception, were actually newsagents which provided a few shelves of mostly paperback fiction).
By my late teens, my reading matter, in terms of supernatural literature, had been confined largely to the current bestsellers of the field. With the exceptions of such universally known classics as Bram Stoker's Dracula and Robert Louis Stevenson's Strange Case of Dr Jekyll and Mr Hyde, I was largely ignorant of the history and tradition of supernatural fiction.
One rainy day in the winter of 1993, while browsing with little hope or enthusiasm the meagre paperback holdings of a local newsagent, I was excited to discover a paperback whose cover prominently bore the name Ramsey Campbell.
Over the years I had gathered that Ramsey Campbell was among the most respected living horror writers, an author held in the highest esteem by many readers, critics, and other authors such as Stephen King, Peter Straub and Clive Barker.
I immediately picked up the book for closer inspection, and felt a pang of disappointment on discovering that the book, Uncanny Banquet, was not a novel or collection of short stories by Ramsey Campbell, but an anthology of supernatural fiction which he had edited.
Nevertheless, the description on the back cover sounded promising, so Uncanny Banquet was duly purchased and came home with me.
Little did I know that I had discovered a book which would open up the field of supernatural fiction to me. Uncanny Banquet was to inspire me to journey further into this field of literature, to explore its history and its great practitioners, to discover the works of generations of writers without whom the bestselling works of current writers such as Stephen King and Clive barker could never have been the same.
Within the pages of Uncanny Banquet, I would first encounter the work of Robert Aickman, that great writer of "strange stories" whose enigmatic and unnerving tale Ravissante provided a reading experience of a kind I had never had before (and rarely since, and then mostly when enjoying another unique tale from the pen of Aickman).
Ravissante would inspire me, over the next few years, to rigorously search any old, dusty second-hand horror anthology I could find for further tales from Aickman. Thankfully, Robert Aickman's "strange stories" are now gathered together in handsome hardback editions from the splendid Tartarus Press, and also in paperback editions from publishers such as Faber & Faber.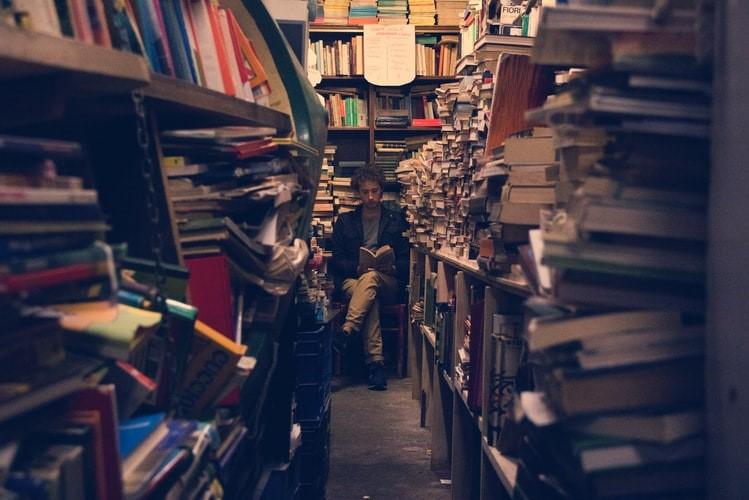 Aickman's work also enabled me to appreciate how the supernatural tale can incorporate discoveries from the field of psychology and examine the essential strangeness of our human existence, how the genre can aspire to much more than simply scaring the reader.
Within the pages of this anthology I would also first encounter the work of the great American writer of the supernatural, Russell Kirk, whose tales are still deserving of a far wider audience. Behind the Stumps provided an eerie and unsettling account of the strangeness that can lurk in those remote, unexplored corners of our society, in this case where an unwary emissary of the modern push for progress ventures at his peril.
I later acquired a superb collection of Kirk's short fiction, Ancient Shadows, and was pleased to see that his work has attracted the praise and admiration of such literary luminaries as T.S. Eliot, Ray Bradbury, and Robert Aickman.
Many more delights awaited me within the pages of Uncanny Banquet, including my first encounter with Dorothy K. Haynes via her eerie and poignant A Horizon of Obelisks (inspiring me to later track down her wonderful collection Thou Shalt Not Suffer a Witch), the great writer of horror and fantasy Fritz Leiber, whose chilly tale The Hill and the Hole perfectly demonstrated, as Ramsey Campbell noted, the terror which a skilful writer can conjure even from a daytime, sunlit setting, and Donald Wandrei, whose macabre and nightmarish The Lady in Gray entranced me.
Indeed, every tale in Uncanny Banquet was captivating. And Campbell did not mine exclusively from the past literature of the field only to ignore its current practitioners. He included a delightful blackly humorous tale of his own, and a haunting story originally written for younger readers by Alison Prince.
But Campbell provided an inestimable service to the field by rescuing two rare works from almost certain literary oblivion.
The First-Nighter is an intensely chilly tale of horror from the early twentieth century by Henry Normanby, about whom so little is known, and once read is never to be forgotten.
The Hole of the Pit is a novel first published in 1914 and, until its inclusion in Uncanny Banquet, never reprinted. It was written by Adrian Ross, a friend of M.R. James (to whom the novel was dedicated).
The Hole of the Pit is a tour-de-force, an extraordinary novel of supernatural terror set during the English Civil War which, as Campbell notes, has never achieved its deserved status as a classic of the field due to its rarity. I have always felt it has the potential, in the right hands, to be adapted into a superb film.
Ramsey Campbell also wrote a very useful introduction to the anthology and provided insightful and informative biographical notes for each author.
Indeed, the introduction and notes proved invaluable to me, as they referred to other greats of the field, all previously unknown to me, such as M.R. James, H.P. Lovecraft, Arthur Machen and Algernon Blackwood.
For me, Uncanny Banquet demonstrates the value of a skilfully and sympathetically assembled anthology of fiction, and the immensely valuable service it can provide to its reader. Before Uncanny Banquet, I had merely nudged open the door on supernatural fiction. This anthology threw open the door, took my hand and guided me inside. Ahead of me were the delights of my first readings of such tales as The White People by Arthur Machen, The Willows by Algernon Blackwood, The Ash Tree by M.R. James, up to such more recent classics as Running Down by M. John Harrison.
In the years since, I have read many more splendid anthologies of the supernatural in many manifestations, including collections edited by such great anthologists as Richard Dalby and Peter Haining. But Uncanny Banquet remains my favourite. Perhaps at least partly due to its providing for me, during my youth, the discovery of so many great writers of the supernatural all in one place. It certainly was a banquet, but thankfully, turning the last page of the collection, I was far from satisfied, and my devotion to the field of supernatural tales had only begun.