Swords Castle: Digging History 2015-2017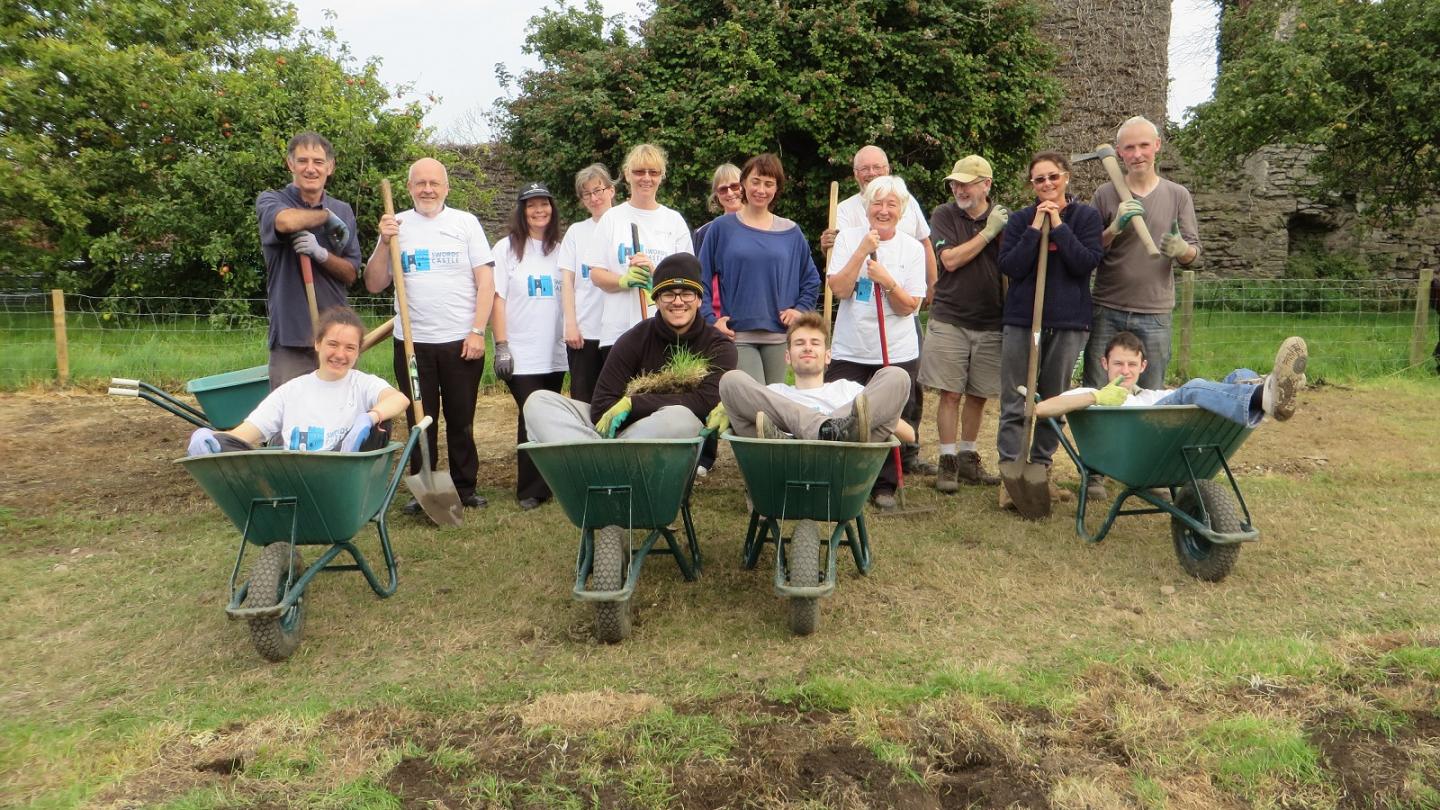 Three seasons of excavation were undertaken to try and fill in the series of 'knowledge gaps' identified in the Swords Castle Conservation Plan 2014 (link). Although it is the best surviving example of a Dublin Archbishop's palace and was an important administrative centre there are limited historical records. The excavations have confirmed the presence of burials and settlement in the 10th and 11th centuries-before the construction of Swords castle; previously unknown walls, and kilns have been uncovered; storage pits and fish gutting areas have been discovered while one of the largest environmental assemblage outside medieval Dublin has been retrieved. To look back on the excavation see https://www.facebook.com/SwordsCastleDiggingHistory/  Post-excavation analysis is ongoing and there will a publication of results in 2019. The preliminary reports are available here:
‌ Swords Castle Digging History Season 1
Swords Castle Digging History Season 2
Swords Castle Digging History Season 3
 The award-winning Swords Castle: Digging History project has also incorporated other elements including Swords Archaeofest in 2015; Swords Castle: My Castle a photographic exhibition curated by artist Andrew Carson and two film pieces, also by Andrew Carson; Memories (link https://www.youtube.com/watch?v=Rnyz5ioOWmU)  Where local people were interviewed about their memories of Swords castle and a companion piece Participation ( link https://www.youtube.com/watch?v=1id9diAgPlM) which involved the by filming the excavation and interviewing the participants and supporters of the project. In 2017 the Fingal Arts Office commissioned artists to interpret the results of the analysis of the seeds and plants from the dig as part of the All Bread is Made of Wood project.