Recommended Reads by Fingal Library Staff during the Pandemic Crisis in 2020
Thirty-Two Words for Field: Lost Words of the Irish Landscape by Manchán Magan
I have an interest in linguistics and the origins of words but, even for those who don't, this book is a fascinating read. Having heard Manchán's interview on the Blindboy podcast earlier this year, I knew I had to read his exploration of the Irish language. It gave me a deeper understanding of Irish culture from the perspective of folklore, nature, place names and it showed our linguistic links with Arabic and Indian languages too. I particularly liked the Sound chapter, which pointed to the different ways noise was described: ["Uilg tuilg is a sound uttered in moments of sorrow or defeat, and húrla hárla is the roar uttered in moments of elation"]. Manchán breathes new life into Irish traditions, providing an enlightening view to the past through the lens of old words.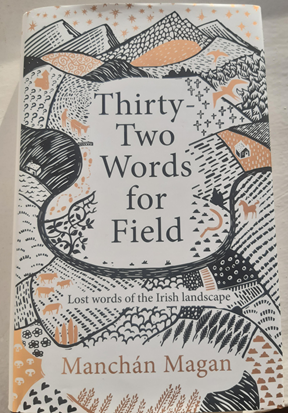 Needlemouse by Jane O'Connor
Jane O'Connor's debut novel Needlemouse was a great read. The main character, Sylvia, is rather unlikeable, but by the end of the book I found myself enjoying the complexities of her personality, both the good and the bad. Sylvia volunteers at a hedgehog rescue, and I liked the analogy between her personality and hedgehogs- prickly on the outside but soft on the inside.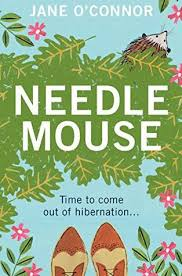 The Hearts Invisible Furies by John Boyne
This is a story about a single young woman in Catholic Ireland who becomes pregnant. She is forced to leave her rural village in Cork and moves to Dublin city to start her life. Her baby boy is put up for adoption.
Cyril is adopted by a married couple - a writer and a businessman - The Averys.
They have a distant relationship with Cyril - insisting that he is 'not a real Avery'. Nonetheless, they care for him in their own way. 
Throughout his life he is very friendly with a boy called Julian. Cyril soon realizes that he is in love with his friend Julian. During their childhood, Cyril and Julian get up to all sorts of adventures such as leaving their primary class trip to the Dáil to buy pints of Guinness!
Cyril faces many struggles during his life. He tries to conform to the 'norm' and he also tries to find his birth mother.
This story brought tears of both laughter and sadness to my eyes. Cyril searches for many years to find true love and happiness in life. I thought it was a brilliant novel and I loved how it was set in Dublin City - using well-known places to tell the story. I thought it was an excellent read and I would highly recommend it.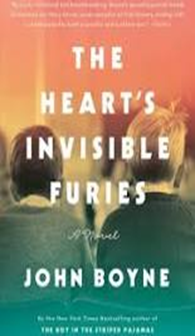 Us three - Ruth Jones
I read this book during the recent lockdown and while I am not usually a fan of this genre, I found this to be a truly enjoyable read. A mostly light-hearted book I found the characters to be very relatable and they made me think of my own life-long friendships, which have spanned as long as the characters in the book.
Us three is a heart-warming story of female friendship which spans over the course of four decades. It tells the story of Lana, Judith and Catrin who have been best friends and inseparable since they first met at primary school. 
As kids they swear an oath on a curly wurly wrapper to remain friends for life but is this a promise they will be able to keep, or will life and its ups and downs get in the way of that?
Ruth Jones writes brilliantly giving Us three wonderful characters who she describes as "chalk, cheese and chocolate" but who love each other and are bonded together by love and friendship. I love how she wrote each of the characters and I found them all very relatable.
If you like authors such as Patricia Scanlan or Marian Keyes this book is definitely something you will enjoy. While it is not without its sad moment this book made me smile and laugh at times, something that I feel is very important with all the doom and gloom we are living through at the moment. I definitely recommend this book.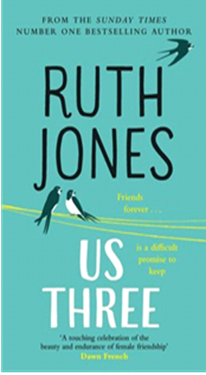 Hamnet by Maggie O'Farrell
In 1596, the death occurred of Hamnet, the only son of William Shakespeare.  This novel gives a fictionalized account of his short life and death. The main character is Agnes, mother of Hamnet and wife of the playwright, who is largely absent in London and he is never even named. She is seen as different to other women; she is independent and has what some consider unnatural powers.
The book describes the events leading up to young Hamnet's death from the plague, although it is not known what killed him. There is a vivid description of how the plague reached England and how it spread. This novel was published at the end of March, when the Covid-19 pandemic was worsening, so at times it bore an uncanny resemblance to today.
We travel back to Will and Agnes's childhoods and their unlikely courtship and marriage; they have three children together: Susanna and the twins Hamnet and Judith.  Four years after her son's death, Agnes travels to London to see her husband's new play "Hamlet'.
This is an imaginative work of historical fiction, with well-drawn characters. It is a haunting meditation on grief and the loss of a child.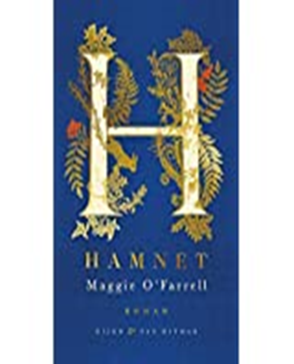 Can I Say No by Stefanie Preissner
Writer, actor and columnist Stefanie Preissner's 'Can I Say No' was my stand-out non-fiction book of the year. Now well known for her ability to bring global and national events and news to an understandable level, Stefanie's 'Can I Say No' details her struggle with an overly people-pleasing nature. She writes about going too far in her attempts to correct this behaviour, and finally lands on a balance between 'Yes' and 'No', bringing us along for the journey. An extremely relatable read, many of Stefanie's stories will be familiar to readers, as we go through similar events in our own lives. While it brings about a lot of introspection, the book is also laugh-out-loud funny.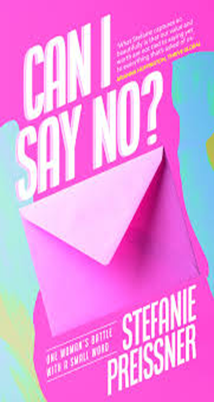 The Speckled People by Hugo Hamilton
Hugo Hamilton's The Speckled People is a Dublin memoir describing his 1950's childhood; his Father insists only Irish can be spoken within the family, while his Mother is German. This story is told from a child's point of view and is beautifully written, describing his family's intense undercurrents of conflict, passive resistance and conflicting feelings of love, rage and loyalty.