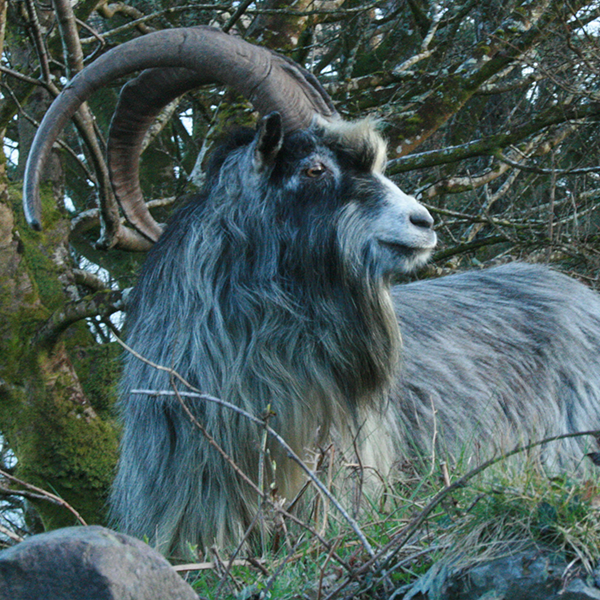 As Halloween fast approaches so too does the Púca and all the mischief he is sure to bring. On Halloween night also called Púca's Night, it was believed that the Púca went through the countryside spitting on any berries remaining on bushes and trees. It was said that no haws, sloes or blackberries should be eaten after this night as they had been spoiled by him (SC Vol. 0207: 501). According to some stories he would take any children who ate the berries on his back and carry them all over the country until the following morning (SC Vol. 0882: 093). While in other stories it was unwary travelers, he would catch taking them on a wild ride around the countryside for the night. One story from Clounmellane describes a man who could not go out at night because ''a Púca would run out between his two legs and carry him off on his back and throw him into a clump of briars'' (SC Vol. 0460: 361). The man was said to have overcome the Púca by using spurs to control him. Another way to combat the unwanted attentions of the Púca was to appease him by leaving out a plate for colcannon on the windowsill.
Within Fingal there is an old association between the Púca and Howth castle:
[The Púca] guards the castle and lives in it. Only the Howth Family ever saw him. If anyone else sees him, they die and never live to tell the tale. He goes about the castle and the grounds and makes queer noises to frighten people away. People say the owners made up this story about Puck to frighten them and keep them away from the castle.
(SC Vol. 0792: 105)
While other such stories of the Púca as a guardian of the home exist, he is more often portrayed as a figure of landscape within the Irish folkloric tradition. He typically lies in wait for travelers at boundaries such as streams and crossroads and many places in the countryside are named after him such as Gleann na bPúcaí.  His association with liminality and wildness are reflected in his form which seems to shift. Sometimes he is described as a fairy who rides a white horse or simply as the white horse itself (SC Vol. 0789: 238; 1036: 103). A traditional Irish call for horses is ''Puc Puc'' reinforcing this association (SC Vol. 0989: 142). He also appears as a tricky goat-shaped sprite and his name may be a variant of the Irish word Puc meaning he-goat (Yeats 1973: 87; MacNeill 1962: 290; SC Vol. 0837: 265 SC Vol. 0721: 205). This meaning is reflected in the well-known ''Puck Fair'' held in Kilorglin in Kerry in which a goat is caught from the mountains and crowned as king for three days.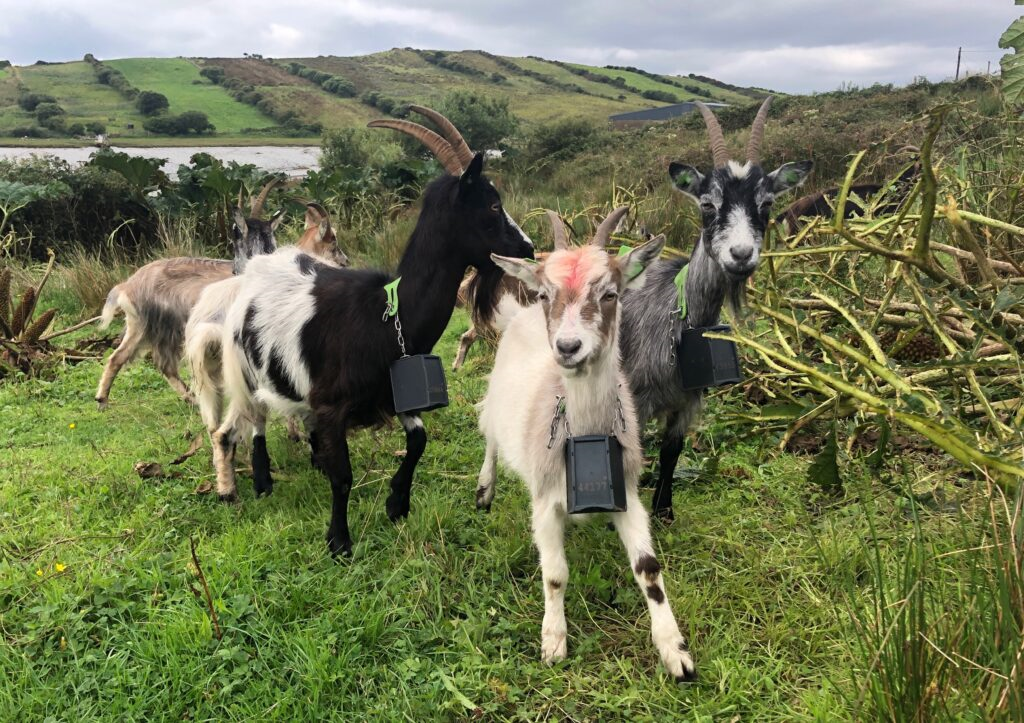 A small scatter of sea stacks at Balscadden Bay in Howth are named as Puck's Rocks on an historic map from the 1800s. This name could be a reference to either the Púca or to goat herding which was practiced in Howth up until the 1940s. While no sightings of the Púca have lately been reported in Howth there has been a reintroduction of goat herding! A native breed known as the Old Irish Goat originating from the national herd in Mulranny Co. Mayo have been brought to Howth by Fingal County Council. This ancient and rare breed arrived in Ireland around 5,000 years ago and have become perfectly adapted to the Irish landscape and climate. They have a warm underwool of cashmere to insulate them from the cold and their digestive systems allow them to graze on gorse and heathland bush. The aim of their reintroduction is to establish traditional grazing patterns at Howth to control the growth of gorse and bracken which has contributed to the summer wildfires over the past few years.  The goats will not be fenced in but instead will be allowed to roam while wearing GPS trackers (see picture above) under the supervision of herder Melissa Jeuken. So, if you're headed up to Howth for a walk you may very well encounter some goats. If so, it's advised to keep a respectful distance of the Old Irish Goats especially around Halloween just in case the creature you've encountered isn't a goat....
Want to Delve Deeper?
To learn more about traditional Halloween customs check out our blog post from last year here. To find out more about the figure of the Púca in Irish folklore have a listen to this podcast by Blúiríní Béaloidis. To learn more about Old Irish Goats visit the Old Irish Goat Society website here.
Happy Halloween from Fingal Libraries!
Bibliography
Dillion, Johnny; Harte, Aidan (2021), ''The Púca'', Blúiríní Béaloidis 31, accessed through https://soundcloud.com/folklore_podcast.
Pooka, (2009). In S. McMahon, & J. O'Donoghue (Eds.), Brewer's dictionary of Irish phrase and fable, Chambers Harrap, accessed through https://search.credoreference.com.
Puck, (2007). In U. McGovern (Ed.), Chambers Dictionary of the unexplained, Chambers Harrap, accessed through https://search.credoreference.com.
MacNeill, Máire, (1962) The Festival of Lughnasa: A Study of the Survival of the Celtic Festival of the Beginning of Harvest, Dublin.  
Ordnance Survey of Ireland Cassini 6inch, accessed through http://map.geohive.ie/mapviewer.html
Schools' Collection Manuscripts, National Folklore Collection, accessed through www.duchas.ie.
Yeats, W.B. (1973), Fairy and Folktales of Ireland, Hertfordshire.
All images used are courtesy of the Old Irish Goat Society.