The RHA School and Fingal Arts Studio Award 2021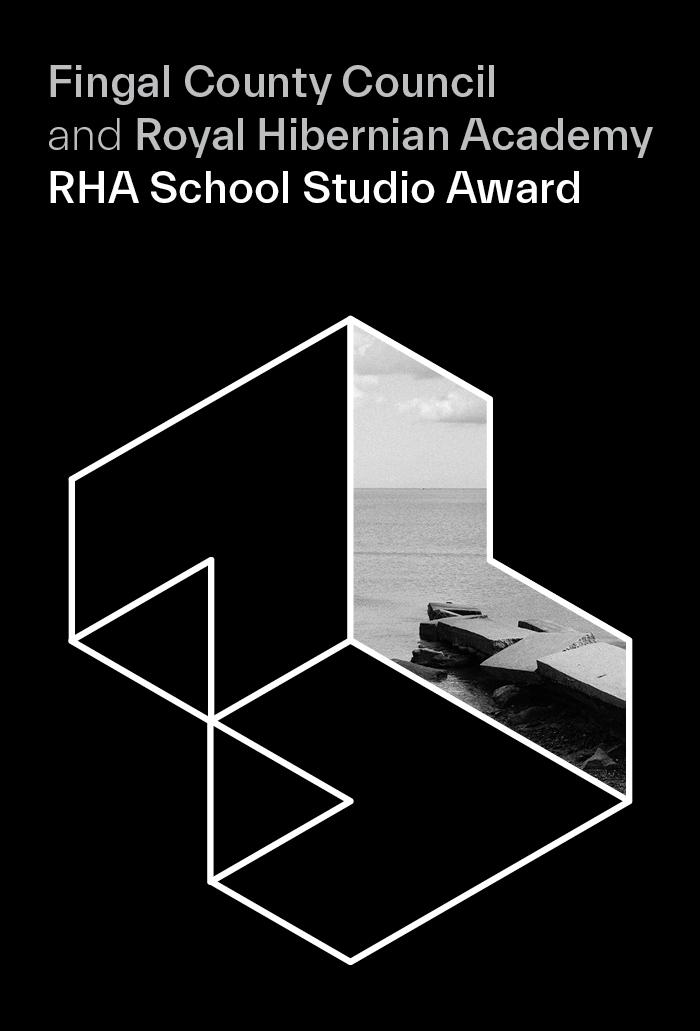 Fingal County Council Arts Office in partnership with the Royal Hibernian Academy (RHA) School, are offering an opportunity of a funded studio space for a professional artist for the period of one year; the residency will commence at the end of September 2021.
The award offers an artist the opportunity to develop their practice within the institutional framework of the RHA and covers the cost of studio rental and administration. The award is open to practising artists at all stages in their professional careers working in visual art. To be eligible to apply, applicants must: have been born, have studied, or currently reside in the Fingal administrative area.
Artists wishing to be considered should apply by completing the application form on the RHA's website (www.rhagallery.ie) including:
A current CV. PDF document only. Maximum file size 500k.

A brief description of your art practice. Max. 300 words. PDF document only.

A covering letter detailing your intentions for the allocated period at the Fingal County Council Studio Award, including an artist statement and work plan, giving details of what materials and processes you use and any other requirements you have.

Up to six images of your work, no larger than 1mb each in size. JPG files only.

A list of images submitted clearly marked with the title of the piece, the medium and the dimensions. For video artists, please include on this list the web addresses (e.g. YouTube or Vimeo) to access your work.
The deadline for applications is 25th July 2021. Any questions or requests for further information can be forwarded to [email protected] .
The RHA School is a purpose-built facility within the RHA Gallery consisting of individual studios, open plan drawing studios and a library. It is an artist-led space for the provision of skill-based learning in Visual Art. Central to the RHA Schools activity is peer learning where knowledge and experience can be passed from artist to artist. The RHA School supports both traditional and contemporary approaches to art making and its offerings aim to enhance the skill set of artists working in the varied and shifting arena of current art practice. The RHA School is for professional artists who wish to up-skill or re-engage with their practice, third level students who wish to develop and practice skills in drawing, painting and creative use of materials. It is also for professional artists who wish to acquire specialised knowledge. The RHA School responds to these aims with a varied programme that includes drawing groups, residencies, workshops, masterclasses, seminars and public lectures.
Basam Al-Sabah, an artist from Balbriggan, was the recipient of the 2019 award. He works across digital animation, painting, sculpture and textiles to convey intricate visions of war, resistance and perseverance. Various themes are explored such as displacement, nostalgia and personal mythology. Selected exhibitions include Dissolving Beyond the Worm Moon, Solstice Arts Centre, Navan, 2019; A Fiction Close To Reality, IMMA, Dublin, 2019; Futures, Series 3, Episode 2, RHA Gallery, Dublin, 2018; Syntonic State, Tulca 18, Galway, 2018; Illusions of Love Dyed by Sunset, The LAB, Dublin, 2018.
Image Credit: Bassam Al-Sabah, Film still from Dissolving Beyond The Worm Moon, CGI film, 2019. Image courtesy of the artist.