Progress At Church Fields as Link Road and Powerstown Road Safe Routes to School Officially Open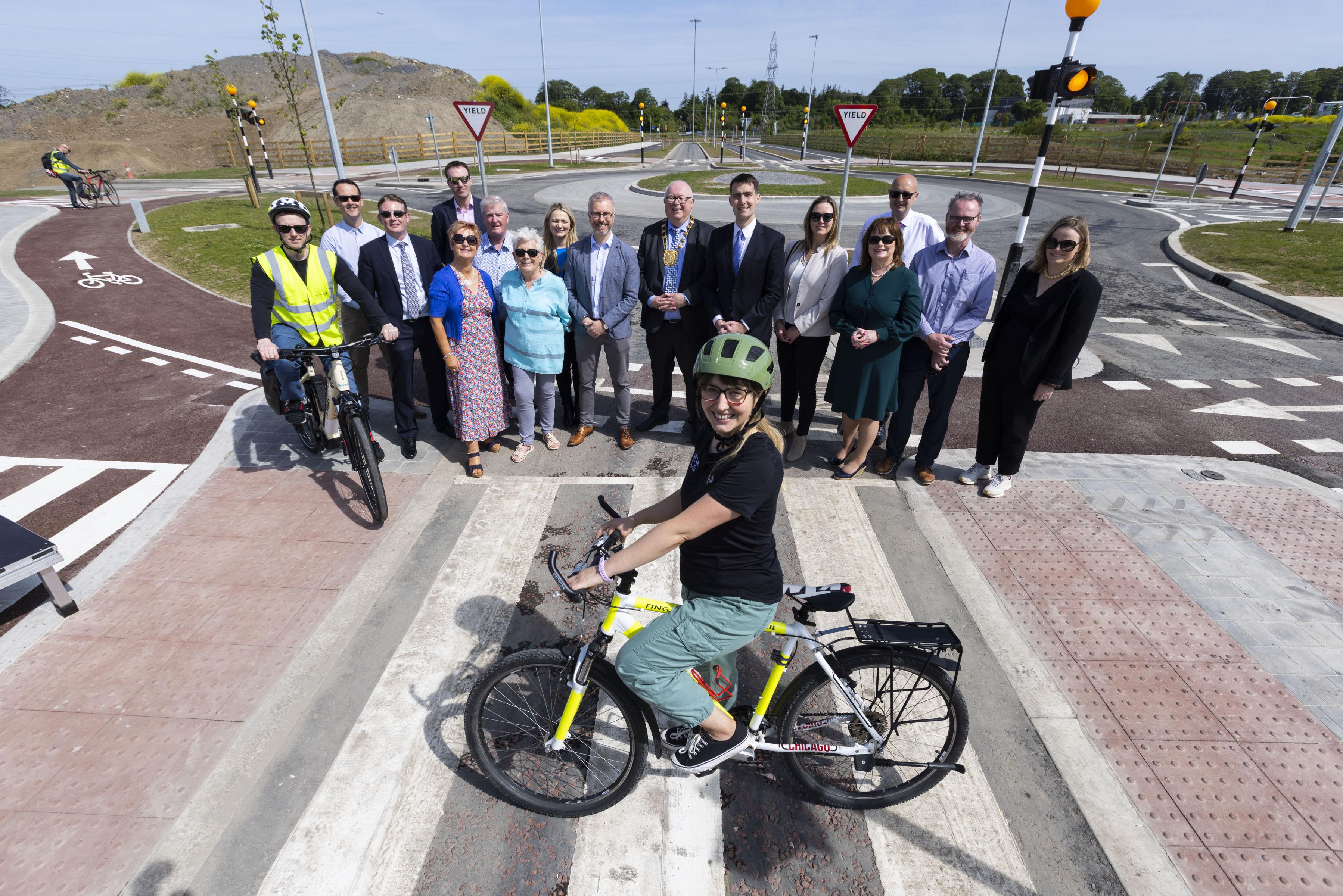 Fingal County Council, and the National Transport Authority, called today a milestone occasion as they launched two completed projects as part of the Church Fields Masterplan in Dublin 15.
The official opening of Church Fields Link Road and ribbon cutting on a brand-new Safer Routes to School treatment for Gaelscoil an Chuilinn and Powerstown Educate Together National School were celebrated today by Mayor of Fingal, Councillor Howard Mahony, government Ministers, Senators, local TDs and Councillors.
The Church Fields Masterplan is a Fingal County Council development which will provide hundreds of new homes, a creche, retail units and new parks in Mulhuddart, Dublin 15. This ground-breaking development is characterised as a truly collaborative project to plan and construct a successful new community for Dublin 15 that is underpinned by active and sustainable transport.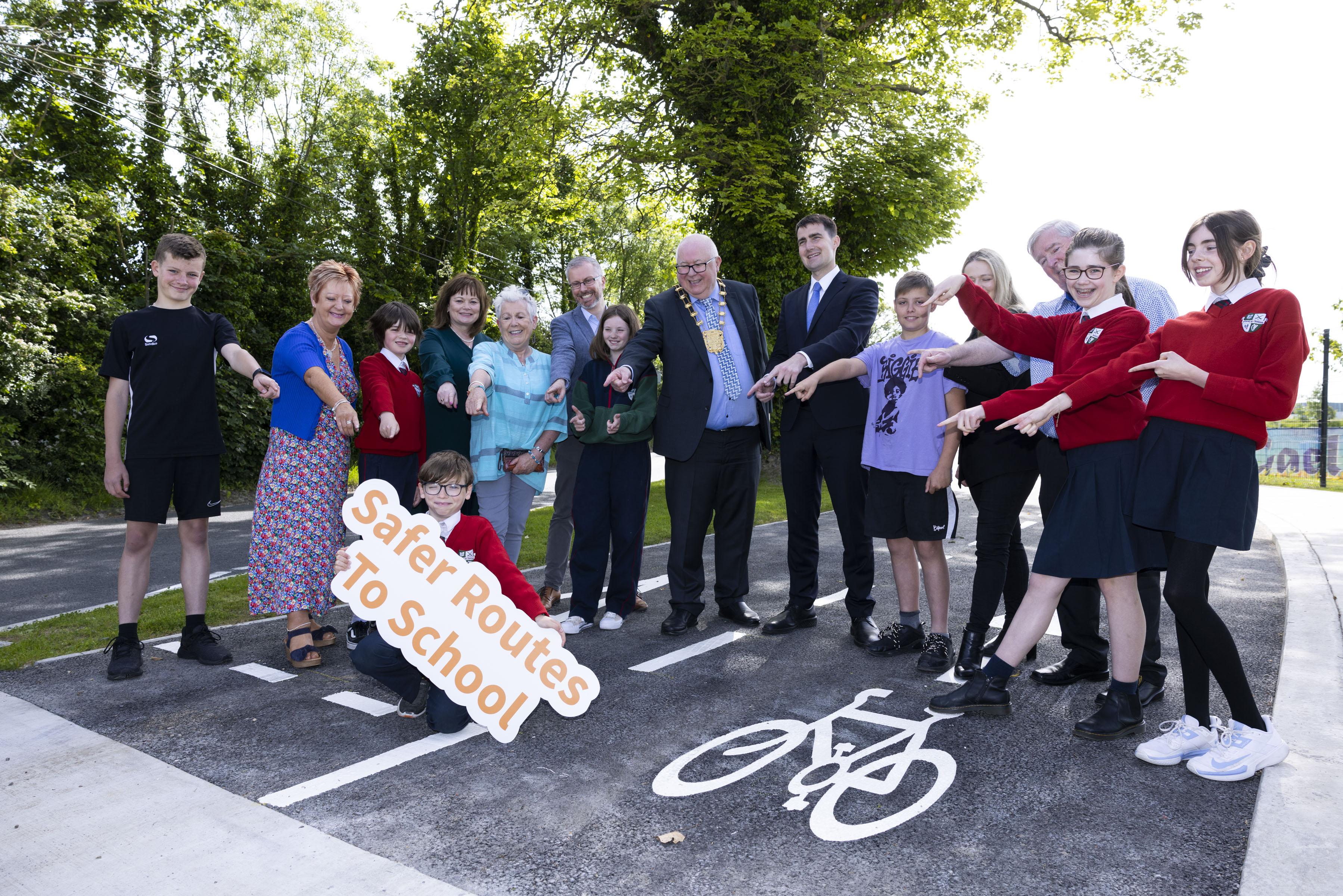 Fingal County Council describe Church Fields as an 'infrastructure-first' development. Roads, high quality cycle lanes and wide footpaths are being built connecting various parts of the site to local schools, parks, churches and retail, ahead of the construction of new housing on the site. The result will be a coherently planned new residential area where facilities are in place before residential development. This will help the young community to develop sustainably and knit it into the existing area through the provision of new transportation links.
Mayor of Fingal, Cllr Howard Mahony, says 'Fingal County Council has taken an innovative approach to Church Fields. Our experts in Housing, Architecture, Parks, Transportation and Planning and Strategic Infrastructure are working hand in hand to plan and deliver a considered, sustainable development. The link road has been designed in a boulevard arrangement which provides a unique opportunity to provide more trees and an integrated sustainable drainage system.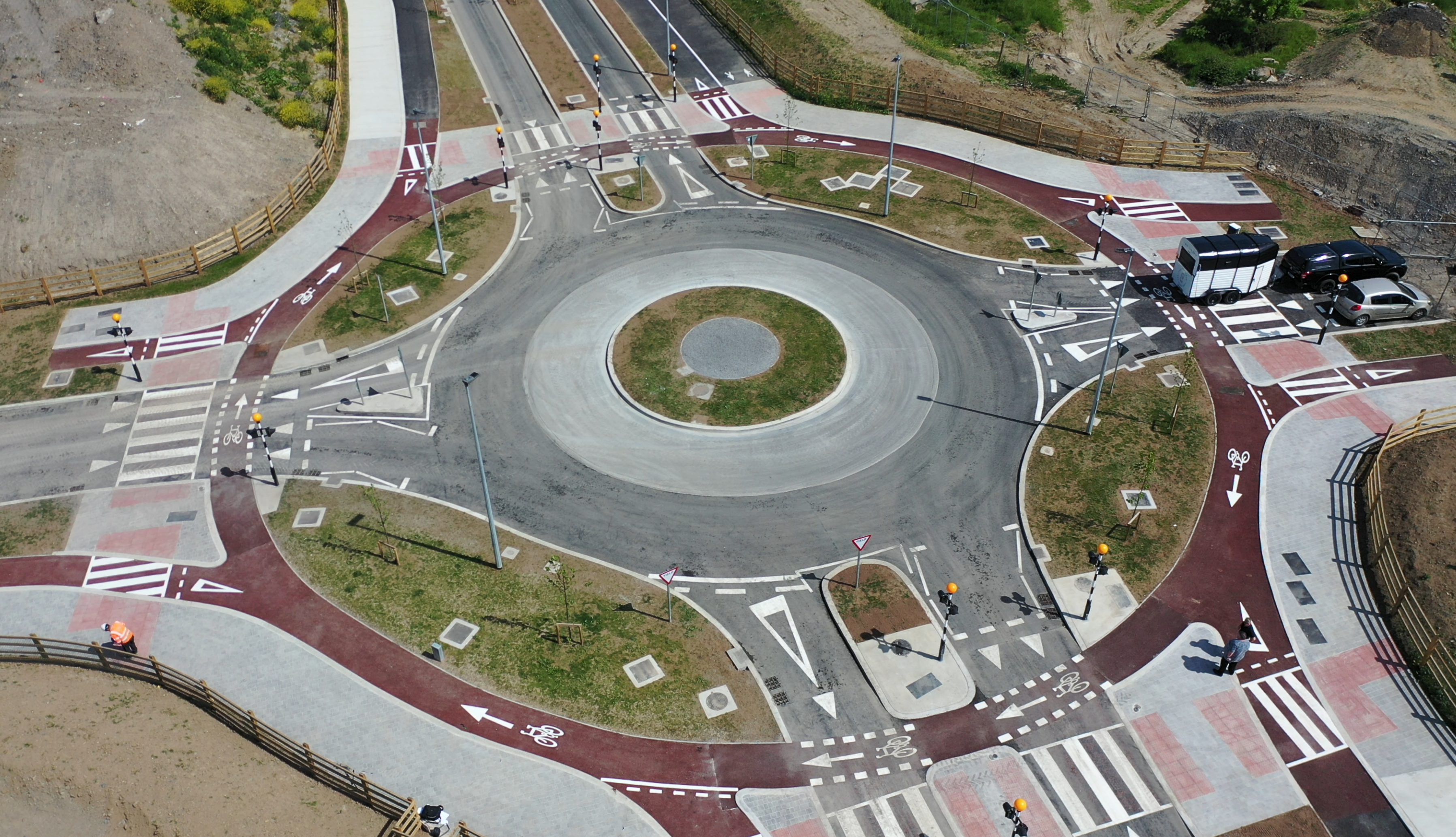 The cycle-friendly roundabout on the Church Fields Link Road is a first for Fingal, and for Ireland. This innovative layout separates cyclists, pedestrians and vehicles providing a dedicated space for Active Travel at the roundabout.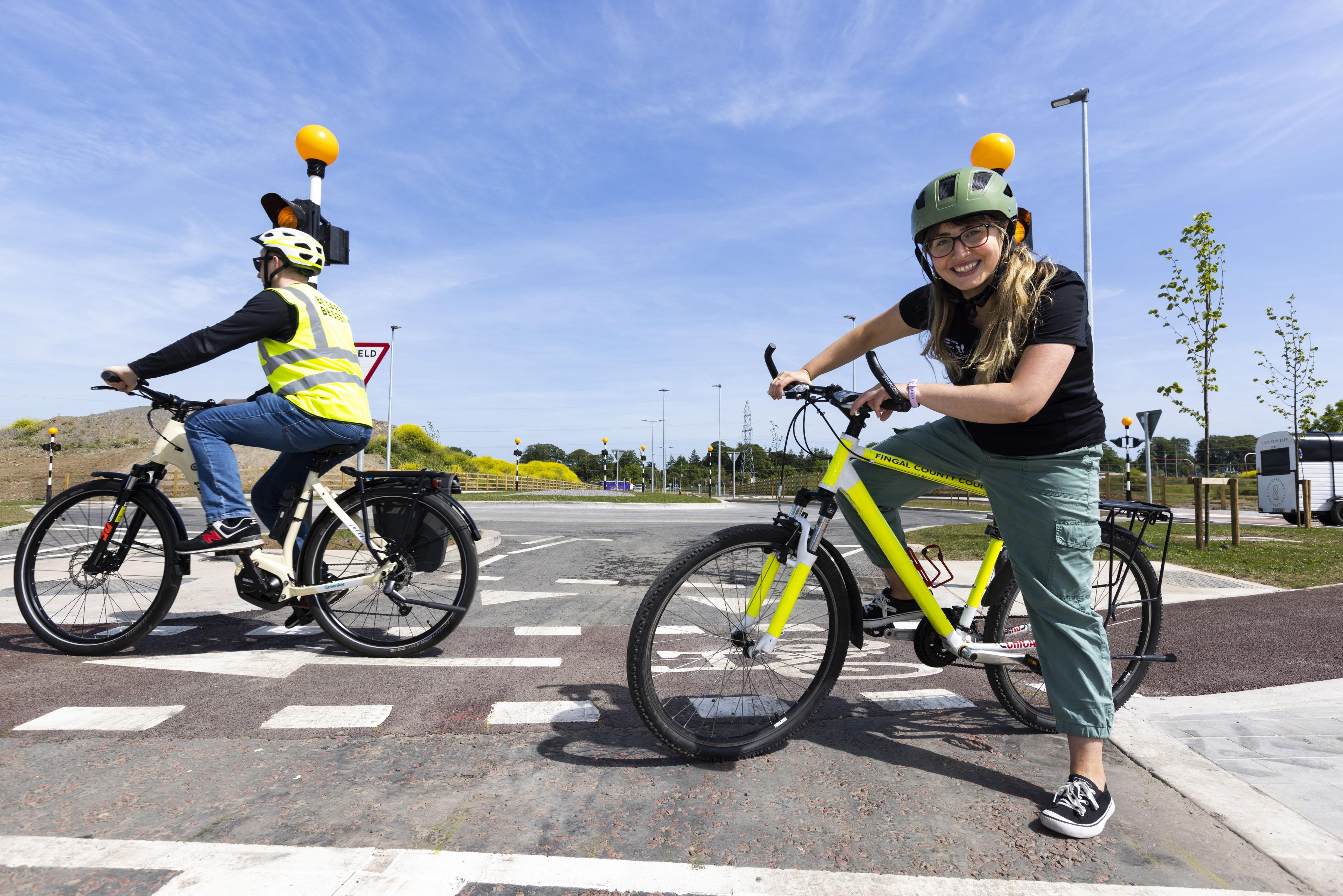 Chief Executive of Fingal County Council, AnnMarie Farrelly says 'Church Fields is a great example of how we can nurture community in Fingal through strategic planning and infrastructure. The future of Fingal requires us to examine what matters to the people of our County and to build places that support sustainable growth and healthy, happy communities. It's very exciting to see Church Fields starting to take shape with the opening of phase 1 of the Link Road and the launch of the Safer Routes to School.'
Matthew McAleese, Fingal County Council's Director of Planning and Strategic Infrastructure says building communities is about more than linking places together by road. 'We are creating a network of roads, cycle lanes and footpaths that will manage the flow of people around Church Fields. The area has a young population. It is just beginning to develop, and we have a golden moment now to make it as safe and attractive as possible, so it is the ideal time and place to launch Ireland's first cycle-friendly roundabout. This is just one of many milestones we look forward to celebrating at Church Fields.'