Plans underway to deliver the Broadmeadow Greenway after planning permission granted
Fingal County Council will immediately commence preparations for the construction of the €12m Broadmeadow Greenway which will link Malahide and Donabate.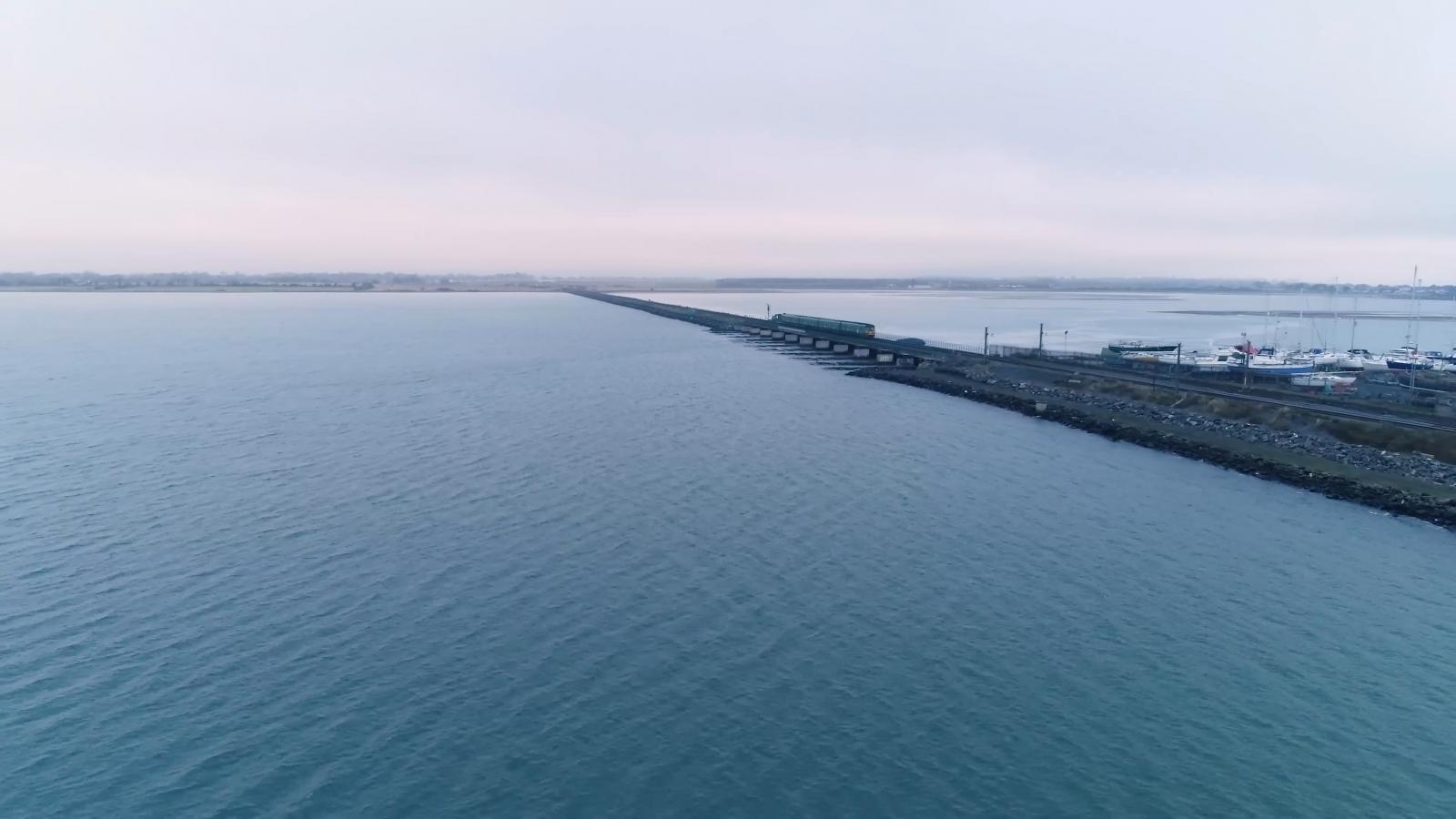 Fingal County Council will immediately commence preparations for the construction of the Broadmeadow Greenway after receiving official notification today that An Bord Pleanála has granted planning permission for the €12m project which will link Malahide and Donabate across the Broadmeadow Estuary.
The 6km off-road walking and cycling greenway route will be built jointly by Fingal County Council and the National Transport Authority (NTA) and a spectacular 280 metres long bridge crossing the Broadmeadow Estuary on the Malahide Railway Viaduct is set to become an iconic feature along the Fingal coastline.
The Greenway will travel from Malahide Castle to Newbridge House through varied and scenic landscapes including demesne and parklands, estuarine landscapes, rural farmlands and village environments with the coastline a constant companion on the journey. It will become a destination greenway for local residents, tourists and day trippers while also playing a role in the developing network of sustainable transport routes in Fingal.
With the Baldoyle to Portmarnock Greenway scheduled to officially open next month, the Broadmeadow Greenway will be the next piece of the Fingal Coastal Way to be completed and plans for the rest of the route, which will eventually run from Sutton to Balbriggan, will be unveiled later this year.  The Fingal Coastal Way will form part of the NTA's Greater Dublin Area Cycle Network and East Coast Trail.
The Mayor of Fingal, Cllr Eoghan O'Brien, said: "This is great news for Malahide and Donabate coming as it does at a time when businesses in both towns are dealing with the implications of the COVID-19 pandemic. Linking two of our regional parks for walkers, joggers and cyclists will provide many opportunities and I welcome the Council's commitment to commence construction in 2021.  As a local councillor this is something that I have pushed for many years and it is great to see it finally get the green light."
AnnMarie Farrelly, Chief Executive of Fingal County Council, said: "This will be a fantastic Greenway and we are delighted to receive the planning consent. I would like to thank Fingal's elected representatives and our main stakeholders, the National Transport Authority and Irish Rail, for their continued support for this project. Its construction will not just bring immediate economic benefits, but it will also provide a lasting legacy for the people of Malahide, Donabate, Fingal and indeed the wider Dublin region.  It is my intention that we will be on site to commence construction in 2021 with the aim of having the project completed by 2022."
Matthew McAleese, Director of Planning & Strategic Infrastructure, said: "This scheme will bring significant benefits to Fingal in terms of active travel and will open up a new scenic route to the Donabate peninsula as well as providing a high-quality recreational greenway that will be enjoyed by residents and visitors alike."
Paul Carroll, Senior Engineer, stated: "This grant of planning permission is another step to providing a high-quality coastal route along the Fingal coastline. The Baldoyle-Portmarnock Greenway has just been completed while design and planning work is ongoing on the Sutton-Malahide Greenway and the Fingal Coastal Way from Donabate to Balbriggan and we hope to begin consultation on both those projects later in 2020."
As part of the planning process, a comprehensive constraints and route options appraisal was undertaken as well as an Environmental Impact Assessment Report and Natura Impact Statement, due to the presence of the Malahide Estuary Special Area of Conservation and Special Protection Area.
A fundamental priority in the development of this greenway is the protection of these European Sites and their associated habitats and species, and it is hoped that the scheme will lead to a wider public understanding of the unique nature and biodiversity of the flora and fauna of the estuary and the surrounding rural areas.
A video outlining Fingal County Council's plans for the Broadmeadow Greenway can be viewed either of the following links: