Heritage from Home - Holy Wells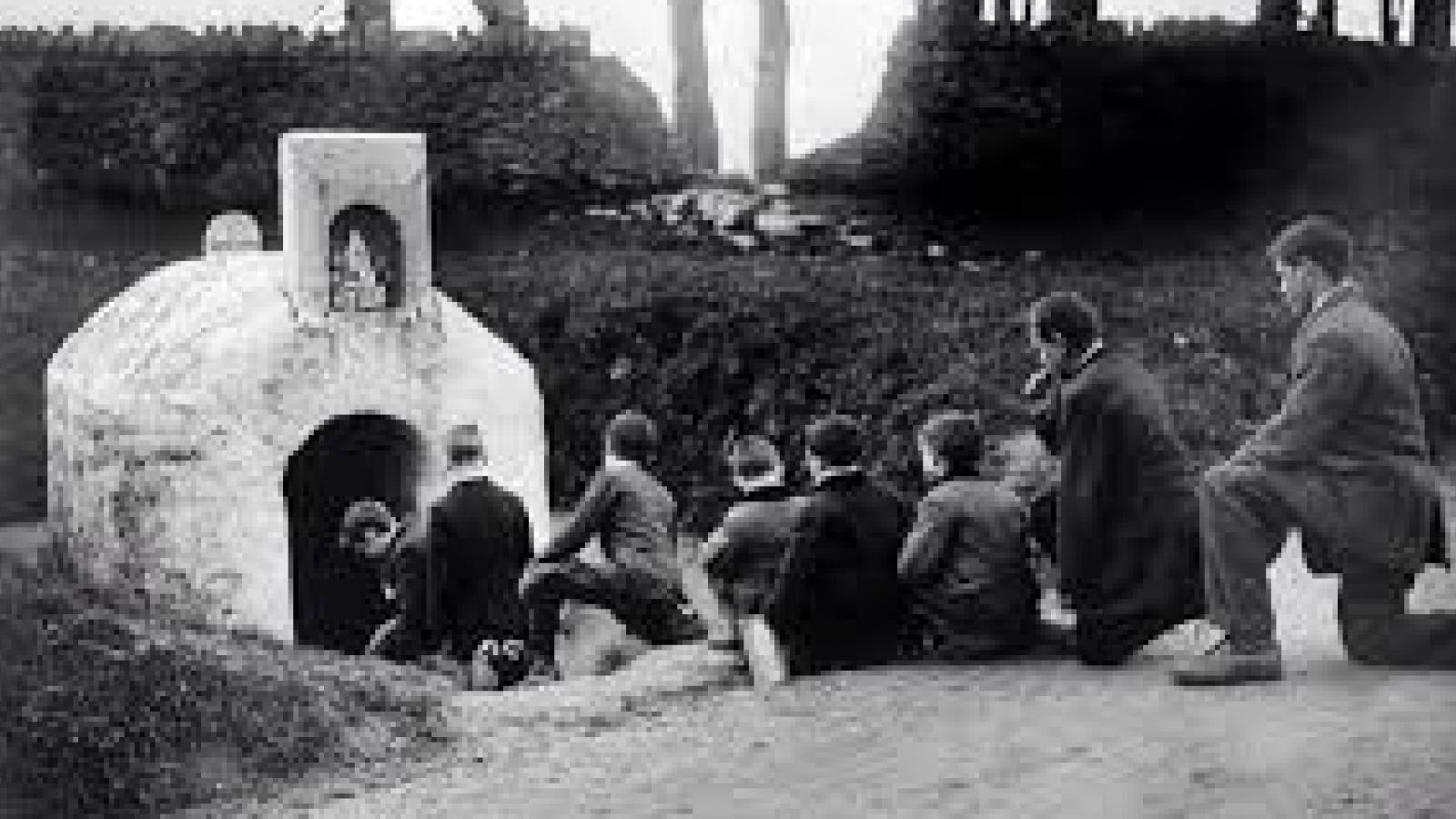 Heritage from Home: Fingal has about 50 holy wells. The veneration of water had its origins in prehistory, when people threw offerings into sacred springs, rivers and lakes-a tradition we mirror when we throw coins into a fountain.
Many holy wells in Fingal are natural springs that may always have been venerated but became associated with particular saints or Christian foundations.
Some like Colmcille's in Swords are within sight of ecclesiastical enclosures; others are marked by a single tree or bush on which prayers and rags could be hung.
Many holy wells were also said to have curative powers. St Fintain's well, Sutton was thought to cure sore eyes and stomach disorders; St Kenny's well at Hollywood could cure headaches and sore throats and water from Ladywell, Balbriggan was applied to sore eyes and drunk for the relief of toothache.
Pattern days were held at holy wells, to celebrate the saint or patron of the well. In the 18th century these were rowdy affairs with 'all kinds of liquors and refreshments' available in the eighty tents pitched at Lady's well in Mulhuddart.