Fingal's Greener Communities Awards 2019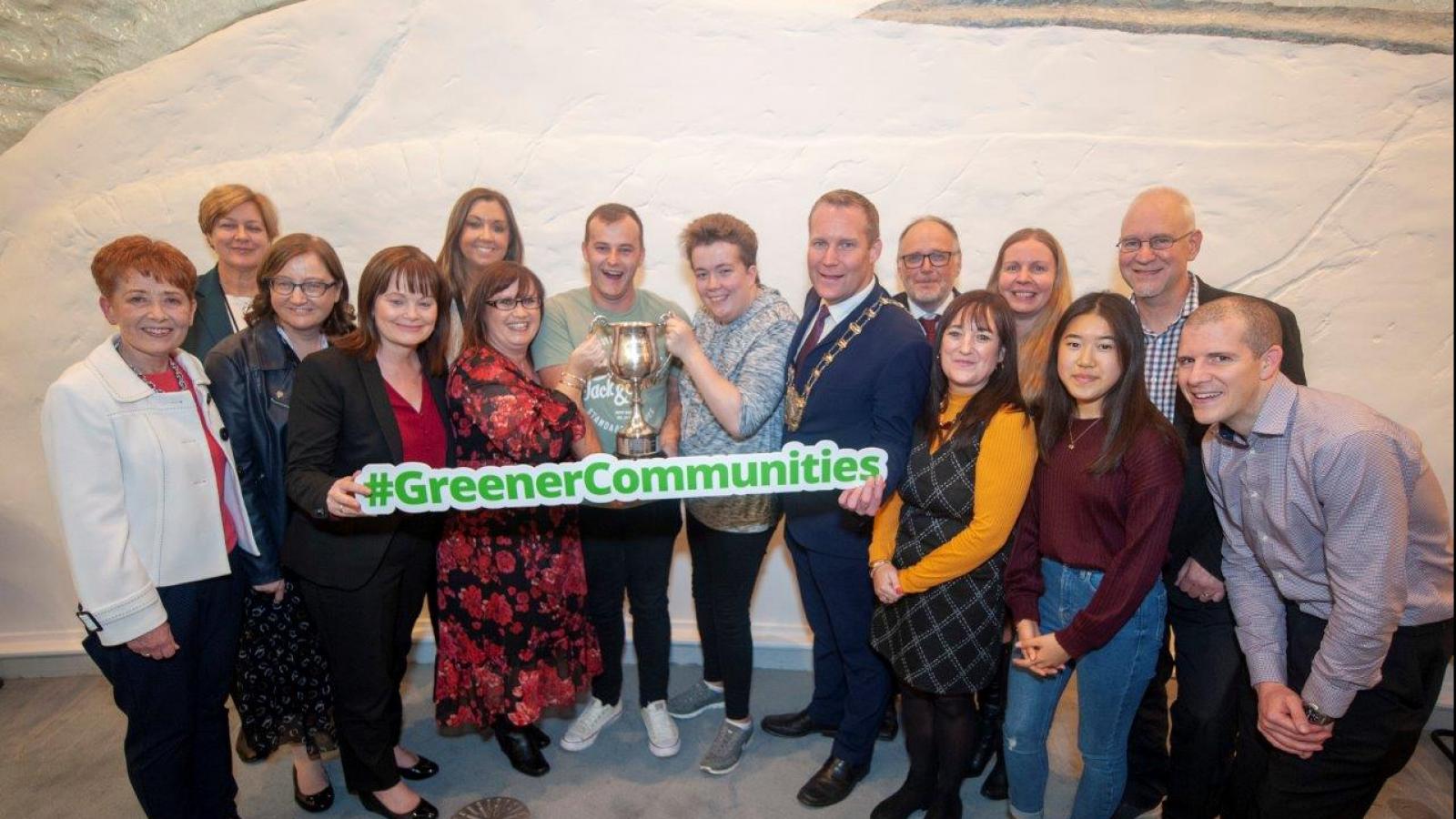 Fingal Greener Communities Awards has held its awards ceremony at County Hall, Swords.  This important competition has over the years enhanced Fingal County Council's relationship with residents, community groups and individuals of the county.  In attendance on the night were Mayor of Fingal Cllr. Eoghan O'Brien and Fingal County Council Chief Executive AnnMarie Farrelly. 
The focus this year was on increasing pollinators and biodiversity and on fostering sustainable communities, a key role we can all play in creating a more sustainable future. Communities were also encouraged to play an increasing role in our environmental response to climate change and environmental improvements.
Mayor of Fingal Eoghan O'Brien commented: "The Greener Communities awards foster great community spirit - we owe a great deal of gratitude to those people who encourage the rest of us to take pride in our surroundings". 
Chief Executive, AnnMarie Farrelly remarked that "The standard this year was higher than ever before and is a continuing testament to the concern and pride Fingal residents, community groups and individuals have for the environment in which we work and live".
Awards were presented by Craig Benton, Benton Ecological Solutions, Roger Warburton, Rediscovery Centre, Ballymun, John Daly Acting Director of Services Environment Climate Action and Water Services Department and Fionnuala May, County Architect, Fingal County Council.
Many community groups from throughout Fingal participated in this year's event with over 100 entrants across all categories, which range from Best Front Garden to the Biodiversity Award.  A total of 40 prizes were awarded on the night. The overall prize was awarded to Whitestown Estate Management for their excellent work and dedication to their area.
Sinead Fox and Carla McKenna, Environmental Education Officers who organised the event commented on the outstanding contributions made by all applicants and congratulated all those who received awards. "Biodiversity is an integral part of the web of life and we all have a part to play in protecting and enhancing the biodiversity that exists in our county. Thank you to everyone for making the night a resounding success."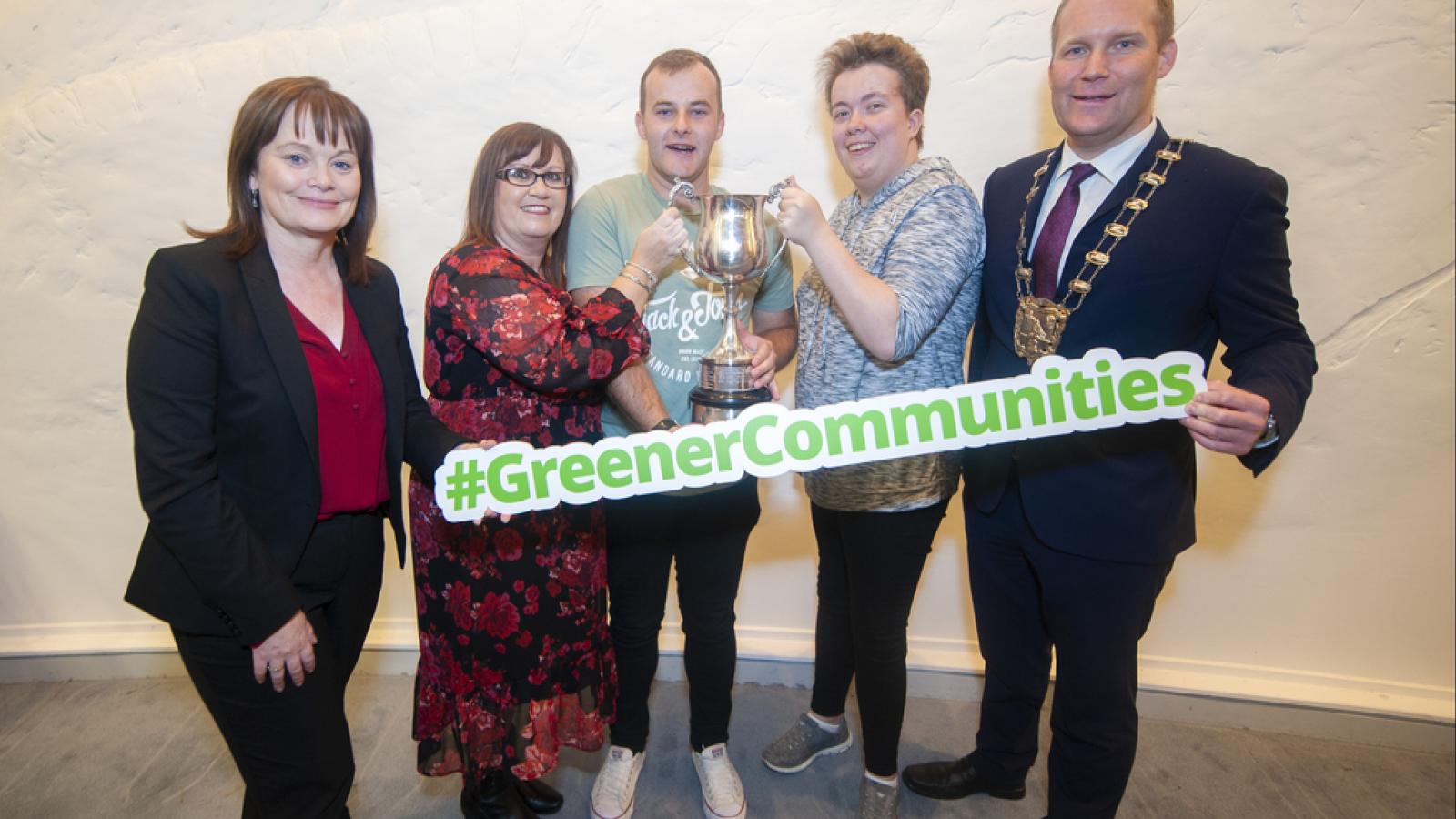 Full list of winners outlined below: 
| | |
| --- | --- |
| Business & Community | Adopt a Patch |
| Castleknock Tidy Towns | St Lukes NS Tyrrelstown |
|   | Melville Meakstown |
|   | Whitestown Estate Management |
|   | Seabury Tidy Districts Group |
| Best Village | Baldoyle Forum Clg |
| Castleknock | Lanesborough Gardens |
|   |   |
| Coastal | Upcycling Project |
| Rush Tidy Towns | Seabury Tidy Districts Group |
| Skerries Tidy Towns | Diana O'Donohoe |
|   | Sustainable Skerries |
|   | Skerries Tidy Towns |
|   | Balbriggan Tidy Towns |
|   |   |
|   |   |
| Biodiversity | Climate Action |
| Skerries Tidy Towns | Huntstown Community Centre |
| Rush Tidy Towns | Rush Tidy Towns |
| Balbriggan Tidy Towns | St Finians GAA |
| Broadmeadow Community Garden | Blakestown Drive Community Group |
| Sustainable Skerries | Skerries Tidy Towns |
| Whitestown Estate Management | Balbriggan Tidy Towns |
|   |   |
| Front Garden | Housing Estate |
| S. Hayden | Lanesborough Gardens |
| B. & R. Barden | Seabury Tidy Districts Group |
| E. McSherry | Rockabill Apartments Skerries |
| A. Falvey | Palmer Court residents Association |
| V. Byrne |   |
|   |   |
| Best Town | Overall Winner |
| Lusk | Whitestown Estate Management |