Fingal County Council to participate in Dublin Climate Action Week this September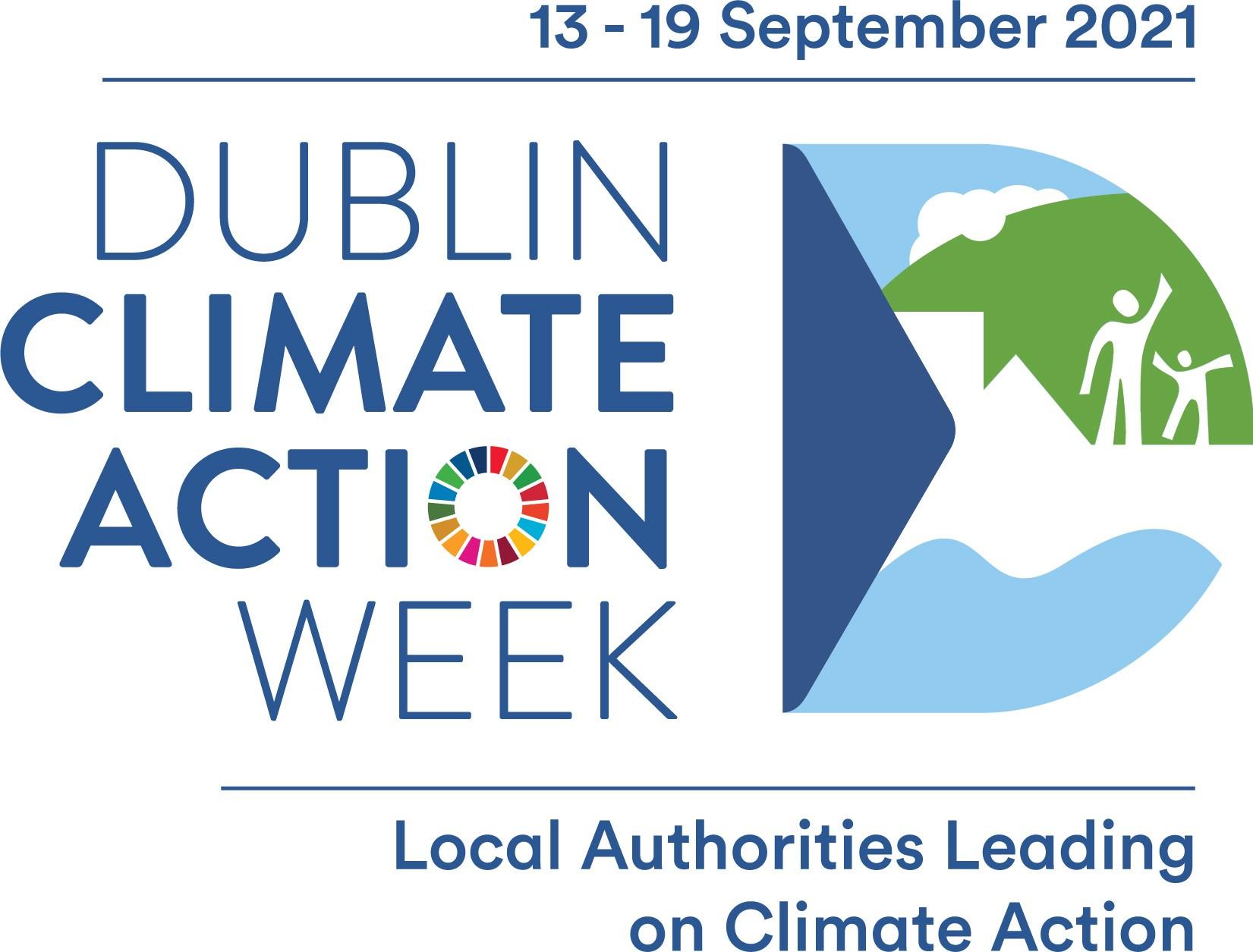 The first Dublin Climate Action Week (#DCAW21), will take place from Monday, September 13 to Sunday, September 19, and is being planned to demonstrate the ongoing efforts, ambitions and the collaborative approach of the four Dublin local authorities, in addressing climate action.
The week is being organised and delivered by the partnership of Fingal County Council, Dún Laoghaire-Rathdown County Council, South Dublin County Council, Dublin City Council, Codema – Dublin's Energy Agency and the Dublin Climate Action Regional Office (CARO).
Dublin Climate Action Week 2021 will comprise of a range of online and in-person events, in compliance with COVID-19 measures in place at that time. In August 2021, the full programme of events will be available for registration on the DCAW21 website, at www.dublinclimateactionweek.ie.
The overall vision of Dublin Climate Action Week 2021 is: "To showcase Dublin's Climate Action progress to its citizens and demonstrate the leadership role of the four local authorities in conjunction with other partners."
The agreed shared objectives of the initiative are:
Demonstrate progress on the implementation of the four Dublin local authority Climate Change Action Plans, and a regional approach to climate action;

Engage with a full range of partners to share knowledge on efforts and innovation across sectors;

Make Climate Action a 'reality' allowing citizens to see what Climate Action looks like;

Promote this initiative so as to fully engage with EU and international cities and our climate peers; and

Create a legacy so that this initiative can carry forward to subsequent years in a variety of ways.
The Mayor of Fingal, Cllr David Healy, said: "I am delighted to announce Fingal County Council in partnership with the other Dublin Local Authorities is planning for the first Dublin Local Authority Climate Action Week. As individuals, and as communities, our experience of recent COVID-19 restrictions led to an enhanced appreciation of the value of nature for our physical, mental and emotional well-being. We understand the need to protect nature as an invaluable resource, to work with nature to build a better quality of life and to ensure that nature can continue to sustain future generations."
The Mayor added: "Climate change is a global problem, but it impacts every one of us at a local level. Fingal County Council is committed to delivering local level leadership in the climate emergency. Your local authority takes Climate Action responsibilities very seriously. Dublin Climate Action Week will be held in September 2021 and will allow Fingal County Council, together with a range of partners from other sectors, to demonstrate Fingal's Climate Action progress and progress across the Dublin region, in the critical role of adapting to Climate Change locally and mitigating the effects of Climate Change. It is an opportunity for you as a citizen of Fingal, to discover more about how you can act against Climate Change. No action is too big or too small so join us from September 13th to 19th. The full programme of events will be published on the dedicated website in August 2021."
Fingal County Council Director of Services, Environment, Climate Action and Active Travel Department, David Storey, said: "Climate Action features prominently in Fingal County Council policy and in the work of all Departments across the organisation. Fingal County Council recognises the importance of the role it plays in planning for and responding to local climate emergency situations and is committed to achieving the 133 ambitious targets set out in Fingal's Climate Change Action Plan 2019-2024.
"A full week of exciting events is planned for Dublin Climate Action Week which will demonstrate progress to date in implementation of the Climate Change Action Plan, the approach to Climate Action across the Dublin region and the commitment of Fingal County Council to take Climate Action into the future. These events will encourage an understanding that we all need to work together to address Climate Action to achieve our climate ambitions," said Mr Storey.
Local authorities in Dublin and across Ireland play a pivotal role in planning for, and responding to, climate emergency situations. Given their close relationship with the community, local authorities can react effectively to local climate events, with on-going support from other government agencies and the local communities.
This has been demonstrated in their response to extreme weather events in Ireland over recent years, as well as the ongoing response to COVID-19 restrictions. They have essential local knowledge of the natural and manmade environment and have a critical role to play in managing climate risks and vulnerabilities and in identifying adaptation actions within their administrative areas. Having regard to climate mitigation, local authorities are continuing to upgrade public buildings and social housing and are enhancing active travel measures across Ireland.
Keep up to date on Dublin Climate Action Week 2021 at www.dublinclimateactionweek.ie
#DCAW21 #Councils4ClimateAction