Fingal congratulate Jane Maguire on Ireland National Women' Cricket Team Selection
Fingal County Council sends congratulations to The Hills CC's Jane Maguire on her first call up to the Ireland Women's National Cricket Team for this month's international series against Scotland.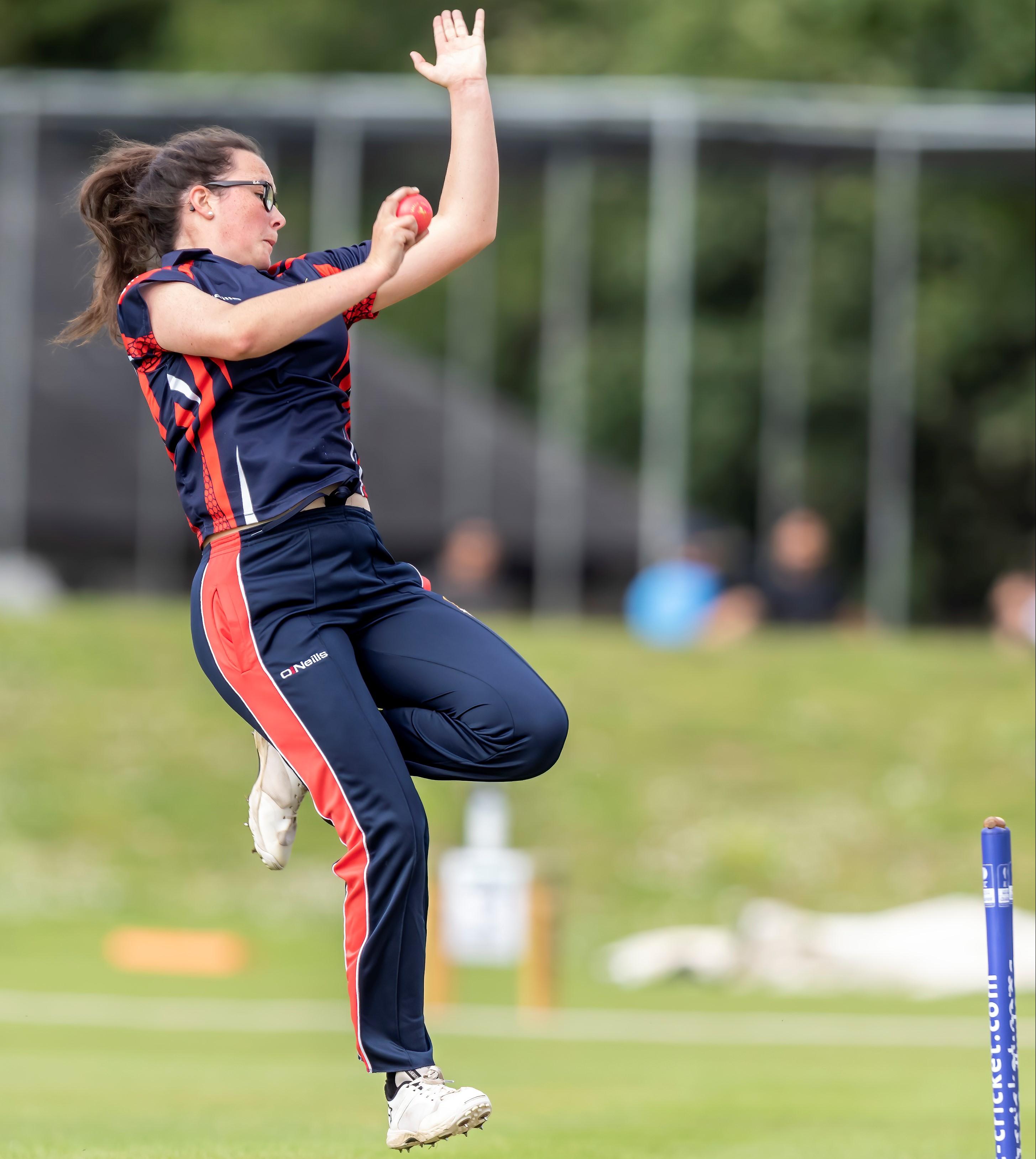 Maguire, a current 6th-year student at Skerries Community College and GAA footballer and camogie player with Skerries Harps will be joining her Ireland teammates this weekend as they prepare for the four-match series heralding the return of international women's cricket after a difficult period without competitive fixtures.
The selection has not surprised many in Fingal and adds another name to the wall of honour at The Hills CC, who knew back in 2016 that their u13 girls' team were promising and who could see many of them swap The Hill's blue and red for the Irish green in the coming years. 
May you enjoy what you have worked so hard to achieve".
AnnMarie Farrelly, Chief Executive, Fingal County Council, noted the importance of Jane's call up to all those working to make sport possible in the Fingal community: "Jane's news is inspirational to all of us. 
"We have worked, with the local community and National Governing Bodies, to keep sport available during this pandemic. 
"Seeing Jane able to follow her international dream shows the importance of our sports programme that we continue to deliver in Fingal through our Sports Section and partners."
Ms. Maguire was delighted with her Ireland call up, and for the opportunities it will afford her: "I am honoured to be selected for the Ireland Women's team, in what is a critical year for us with a World Cup to qualify for. 
"I am looking forward to the experience of international cricket and will put into practice all I have learned from my coaches at The Hills Cricket Club, Cricket Leinster Youth and Cricket Ireland to be the best ambassador for cricket in Fingal that I can on the international stage".
The full tour schedule is as follows:
·       23 May: Ireland Women v Scotland Women, 1st T20I (Stormont)
·       24 May: Ireland Women v Scotland Women, 2nd T20I (Stormont)
·       26 May: Ireland Women v Scotland Women, 3rd T20I (Stormont)
·       27 May: Ireland Women v Scotland Women, 4th T20I (Stormont)
For further details of the matches, including live streaming coverage with commentary please visit www.cricketireland.ie
For more information on cricket please contact Brían O'Rourke, Cricket Development Manager – Fingal, [email protected]