Fingal and Gardaí Join Forces to Commemorate Road Traffic Victims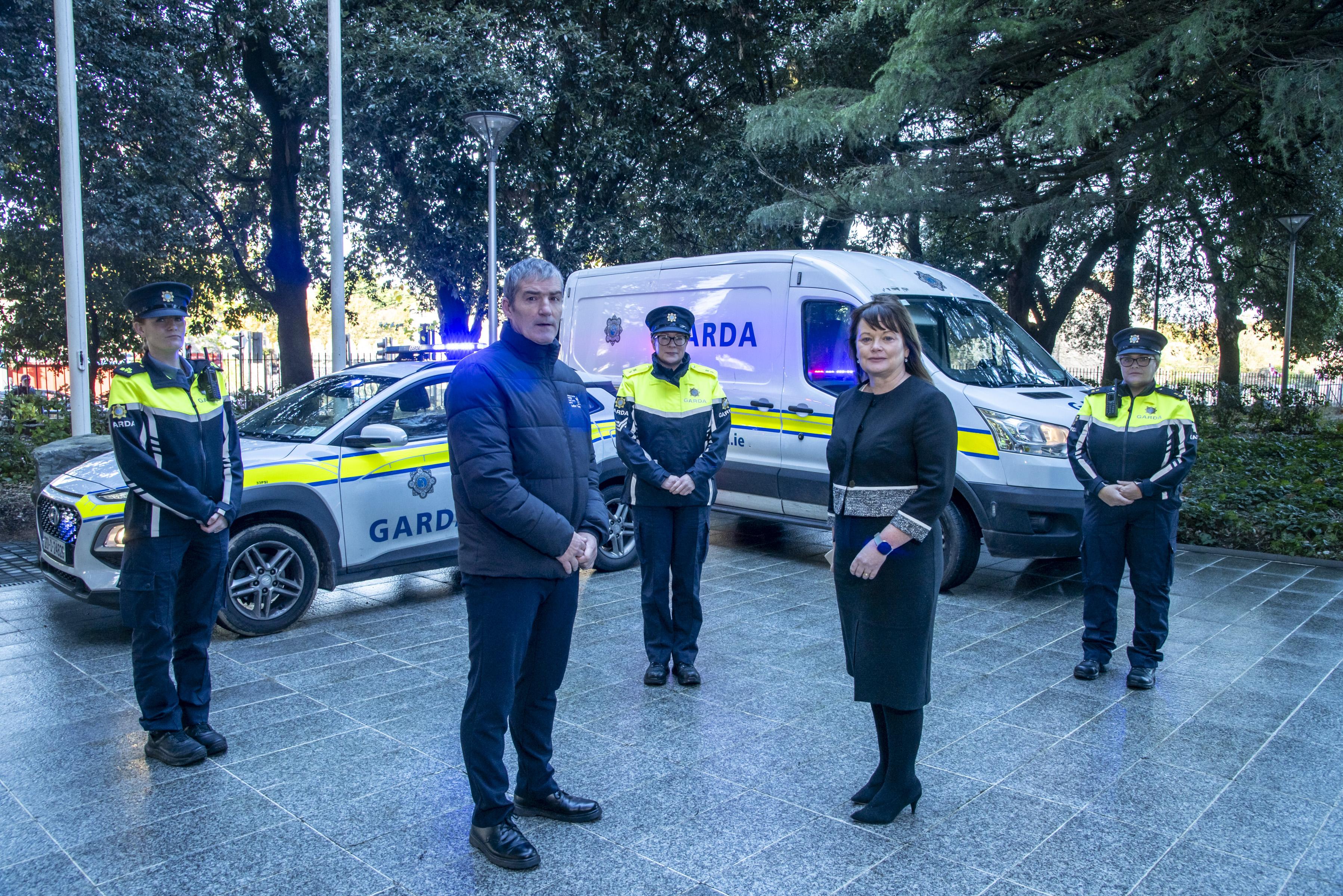 Fingal County Council's Chief Executive and Road Safety Office joined forces with the Gardaí this week to mark World Day of Remembrance for Road Traffic Victims and warn the public to remain vigilant on the road this Winter.
Every road traffic victim leaves a place behind. This is the message the public must not forget as the 30th annual World Day of Remembrance for Road Traffic Victims approaches on Sunday, 19 November.
Mayor of Fingal, Cllr Adrian Henchy was in sombre mood as County Council officials and Gardaí came together earlier this week at County Hall in Swords. 'Recent months have sadly seen a surge in tragic loss of life on our roads. No family should have to endure the heartbreak of losing their child, parent, sister, brother or friend in a senseless accident. With darker days and difficult weather throughout recent weeks now is a time to take the utmost care when you drive or are walking and cycling on the road.'
Chief Executive of Fingal County Council, AnnMarie Farrelly says 'World Day of Remembrance for Road Traffic Victims is a time to pause and reflect. We all have a responsibility to improve road safety. Fingal is increasing the amount of off road and segregated cycling and walking infrastructure as well as working in communities across the County to provide appropriate traffic calming measures such as speed ramps, shorter crossings and reduced speed limits.'
Sergeant Terri Ferguson says, 'The public can be part of the effort to achieve Vision Zero by 2050. That's the vision for no road deaths or serious injuries by 2050. The number of road deaths has risen this year and we are urging the public to slow down when driving, never ever drive after taking drugs or drinking alcohol and to be alert at the wheel. Avoid distractions and never use a mobile phone while driving. If we all do our part, we can achieve vision zero together.'
Fingal County Council's Road Safety Officer, Andrew Nolan says there are steps everyone can take to maximise their personal safety and the safety of others. 'Be visible. If you're driving that means lights on during from dusk to dawn, and if you're walking or cycling it's best to consider wearing brighter clothing or hi-vis so that drivers are very aware of your presence. Bikes are legally required to have working lights front and back for good reason so check your lights are working before you set off. They could save your life.'
If you would like to attend a commemoration event visit https://www.rsa.ie/news-events/events for a list of gatherings taking place around Ireland.