CÚLTÍR will focus on Fingal on TG4 Sunday 28 August
A new exciting series, Cúltír ("Hinterland") on TG4 has been supported by Fingal County Council as part of its Creative Ireland Programme and will feature Fingal on Sunday 28 August at 9.30pm.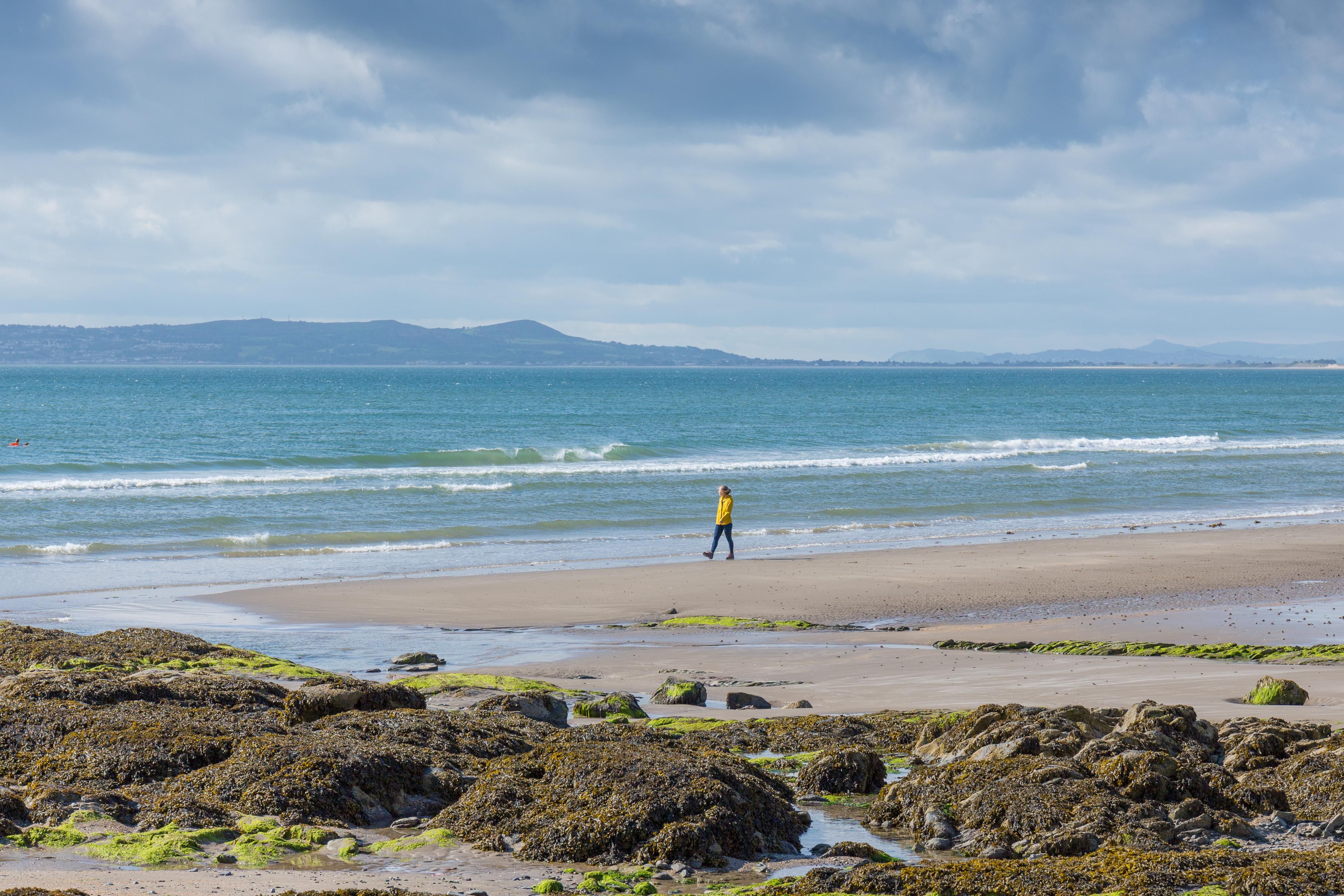 A new exciting series, Cúltír ("Hinterland") on TG4 has been supported by Fingal County Council as part of its Creative Ireland Programme and will feature Fingal on Sunday 28 August. Rooted in live performance, Cúltír ("Hinterland") sees Pauline Scanlon and Aoife Ní Bhriain - both rising stars of the Irish music scene - guide viewers through the musical and cultural heartbeat of six Irish counties. Focusing primarily on traditional and folk music, the series which will air for six consecutive Sundays at 9.30pm started on August 14th and features Counties Cork, Kilkenny, Fingal, Tipperary, Roscommon & Westmeath.
Pauline and Aoife take to the stage with the cream of each county's musical talent, from John Spillane in Co. Cork to Mick Hanly in Co. Kilkenny and across the Shannon to Roscommon where we hear from the legendary Matt Molloy and John Carty to Leslie Dowdall and rapper JyellowL in Fingal to Westmeath legends Foster & Allen.
Throughout the series, Aoife goes in search of the people, places and cultural icons that give each county a character and identity all of its own.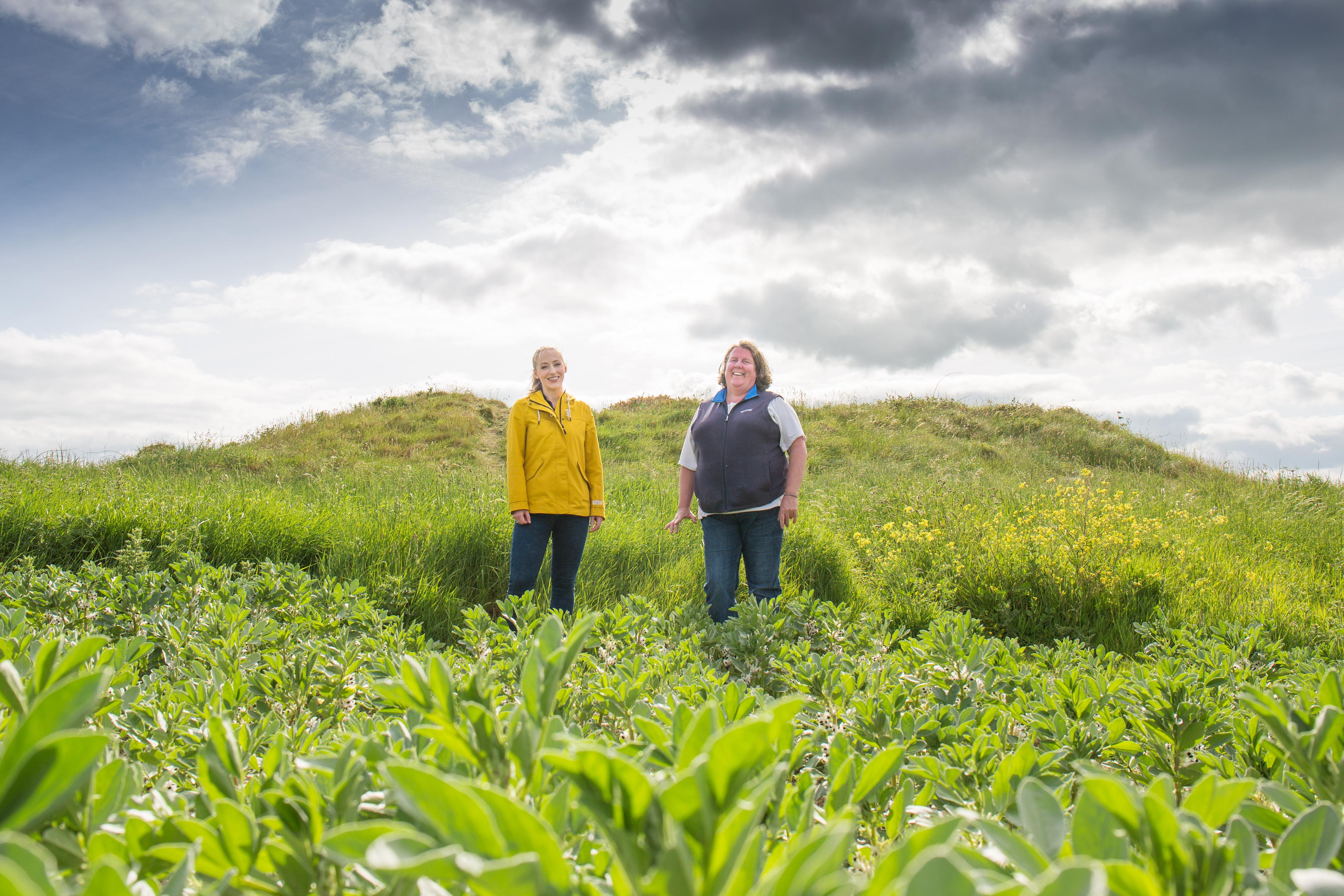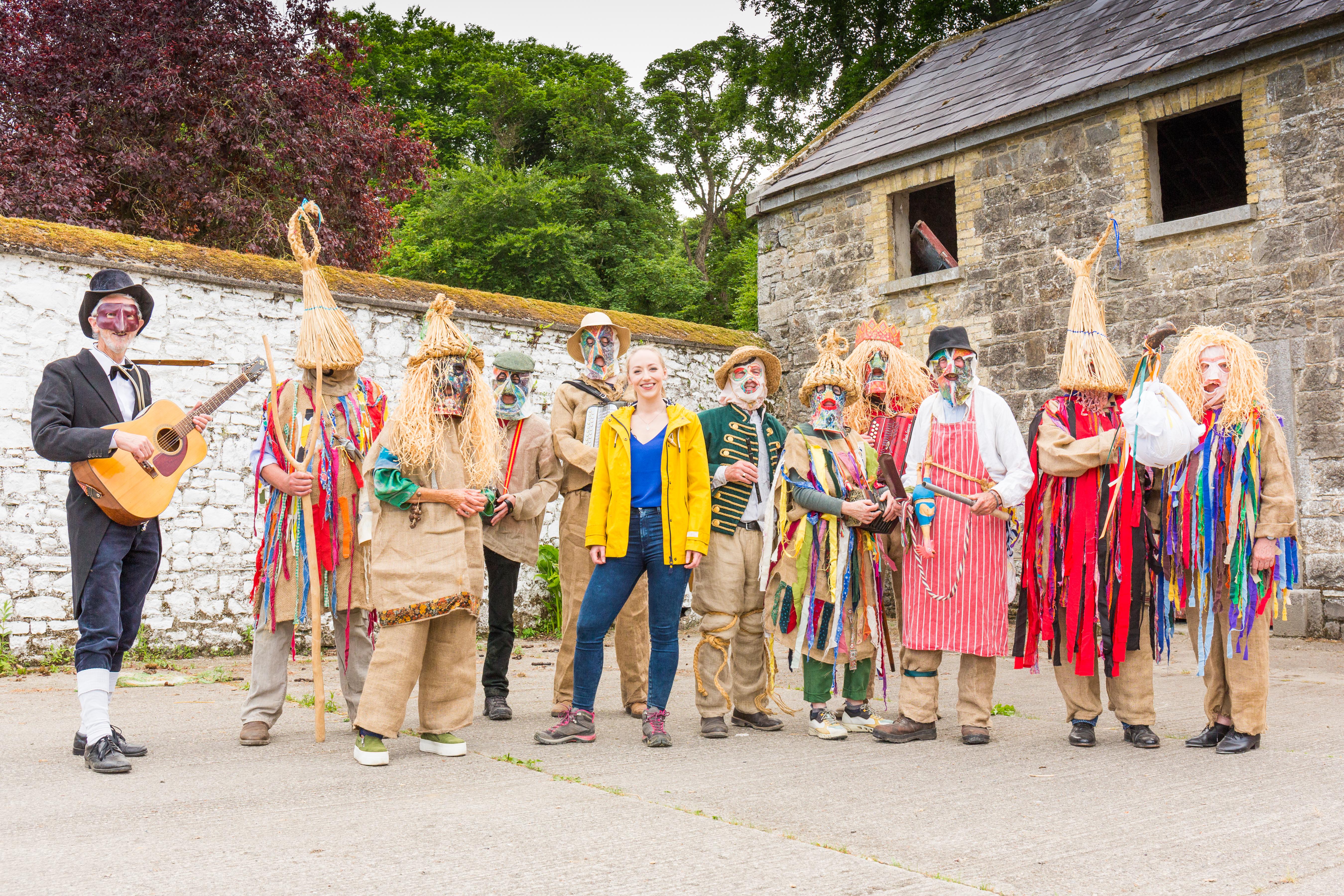 The Fingal programme explores Fingal's priceless Neolithic heritage at the Bremore Passage Tombs with Heritage Officer Christine Baker, as well as showing the contemporary, modern, urban, vibrant Fingal. Singer Pauline Scanlon and violinist Aoife Ní Bhriain celebrate the music and ancient culture of Co. Fingal. For Aoife, it's a happy homecoming to her native county, as she performs with her father, legendary piper Mick O'Brien. A lively and diverse night of music from the Irish Institute of Music and Song in Balbriggan sees the great Leslie Dowdall the hosts on-stage, while dance troupe ProdiJIG, rapper JyellowL and balladeers Sean Fitzgerald and Daragh Lynch head an eclectic line-up which also includes folk fusion quarter Pontún and young fiddler Róisín O'Connor, supported by her parents Paudie O'Connor and Aoife Ní Chaoimh . Meanwhile, Aoife goes in search of Fingal's ancient roots, including visiting Garristown Mill and the Hide Sculpture and meeting the county's famous "Mummers" as well as David O'Connor, Seán McPhilbín and Garett Phelan along the way.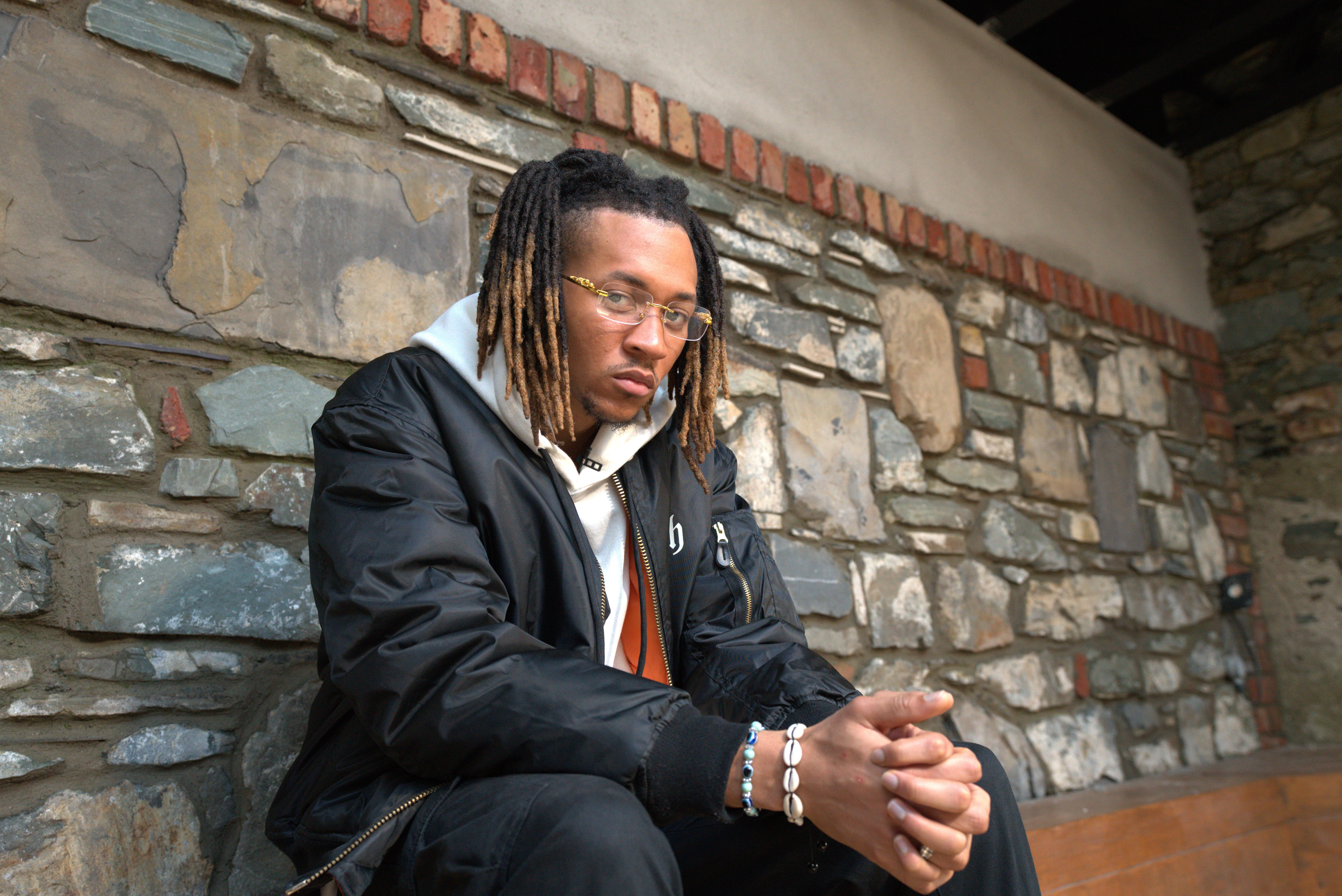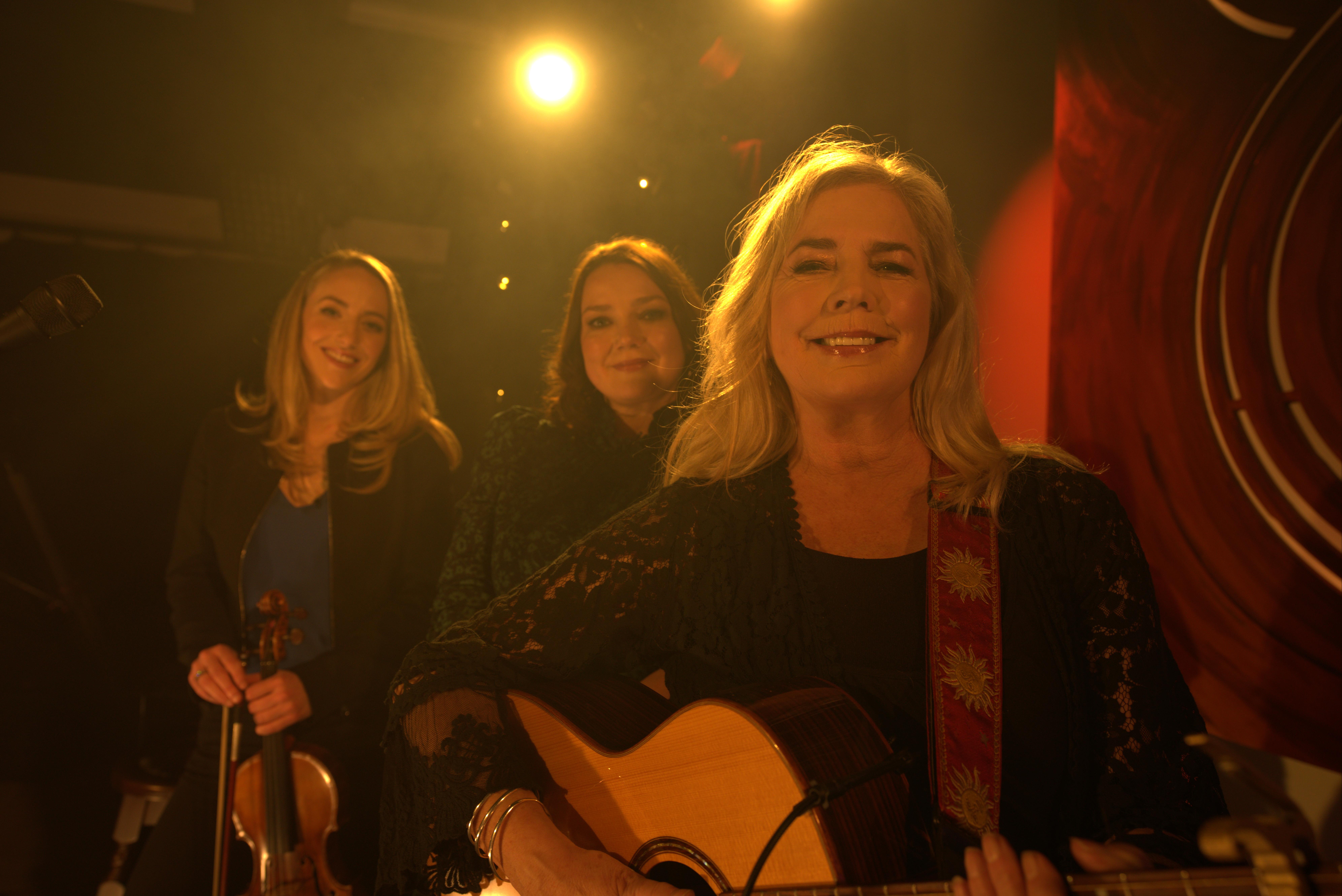 Lillian Whelan Fingal County Council's Creative Ireland Co-Ordinator said: "Fingal County Council was delighted to support Cúltír as part of our Creative Ireland Programme. .Cúltír, meaning Hinterland, is a beautiful Irish Language production which showcases Fingal's heritage and music and we encourage everyone to watch on Sunday at 9.30pm on TG4".
Pauline Scanlon who recently also performed in Fingal at the Seamus Ennis Centre Naul as part of Atlantic Arc said: 
"It's such a privilege to share the screen with greats of Irish music like John Spillane, Mick Hanly and Leslie Dowdall and to also get the chance to perform alongside so many of them.
"Getting on the road and performing live in six different counties makes such a difference, this is a show all about identity and common experiences, and that comes across when you hear these songs and tunes performed for a local audience."
"I also think it's very important that this is a new music series fronted by two women who are performers in their own right - This is reflective of the growing appetite for the equal representation of women in Irish music going forward. We are also immensely proud of delivering a gender balanced series that platforms an array of excellent female performers, artists, craftspeople and musicians."
Aoife Ní Bhriain described the Fingal episode of a highlight of the series for her "It has been an amazing experience all round. As the on-the-road presenter, I learned pretty quickly that I had to be ready for anything from crawling through a coal-mine in Roscommon to trying to stay on a surfboard off West Cork."
"Music-wise, it's impossible to pick a highlight - I get to perform on location with some great friends like Peadar Ó Riada and Iarla Ó Líonard, however the Fingal episode where I get to play with my Dad - Mick O' Brien was really special. We have Fingal roots and we are very proud Dubs, so to be playing on home ground for a home audience is always going to be a highlight." 
Cúltír is made possible by funding and support from TG4, the Broadcasting Authority of Ireland's Sound & Vision scheme, and Creative Ireland via Cork County Council, Fingal County Council, Kilkenny County Council, Tipperary County Council, Roscommon County Council and Westmeath County Council.