New and Exciting Recipes at Fingal Libraries
New and Exciting Recipes at Fingal Libraries
Whether you are a seasoned cook, a novice chef, or simply enjoy flipping through colourfully crafted pages, you'll find something delicious in one of the new cookery books that have recently landed on our shelves.
We've put together a list of some of our newest titles in cooking and baking that can sweeten anyone's day while also imparting some new skills. From Bakeoff finalists to vegan chefs to the comforting regulars, there's something here for everyone.
You can borrow or reserve any of these books by calling into your local Fingal Library branch, or by reserving them online through our Online Library Catalogue. You can also check out all of the eResources and eServices that Fingal Libraries have to offer.
Happy cooking, and let us know if you recommend any memorable recipes!
Simply Raymond: Recipes from Home (2021)
By Raymond Blanc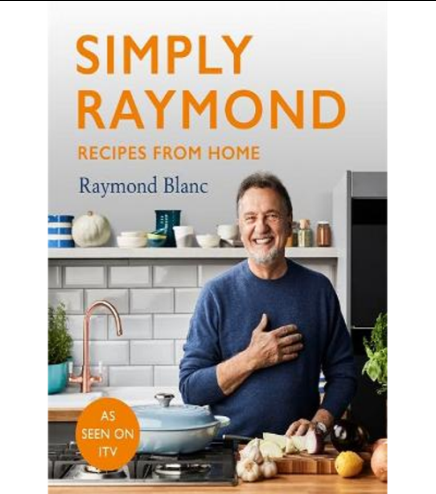 "'Of the many cookery books that I have written, this one has the most extraordinary story,' says Raymond Blanc. His long-held plan to write a simple cookbook - inspired by his mother, Maman Blanc - began months before the pandemic hit. Suddenly everything changed, and Raymond, like the rest of the world, struggled to find a way through lockdown. At home, and isolated from his family - as well as his army of chefs at the world-renowned two-star Michelin restaurant Le Manoir aux Quat'Saisons and his Brasserie Blanc restaurants - Raymond cooked and cooked. He opted for the simple dishes that evoked the happy memories, provided the connection to those he could not be with. He focused on recipes that were neither a challenge nor fussy. They required ingredients that were easily-available and needed only basic kitchen equipment. The result is Simply Raymond."
Baking with Kim-Joy: Cute and creative bakes to make you smile (2019)
By Kim-Joy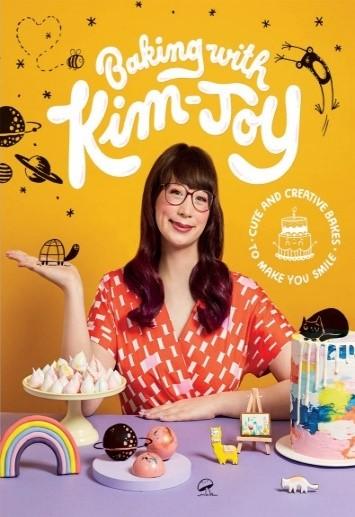 "Infuse your baking with a sprinkle of glitter, a rainbow of colours and a menagerie of woodland creatures with the help of this unique baking book from everyone's favourite Great British Bake Off finalist, Kim-Joy! If you've ever wanted to know how to bring your baking to life, Kim-Joy will show you how in this fun and practical book. As well as basic cake mixes, biscuit doughs, fillings/frostings and decorating techniques, she shares 40 of her wonderfully imaginative designs for iced biscuit creatures, big occasion cakes, character macarons and meringues, ornate breads and showstopping traybakes. Recipes include step-by-step photography and adorable illustrations accompanied by little messages of positivity throughout. Whether you want to learn how to make a llama cookie, a cat paradise cake, a panda-madeleine or a choux-bun turtle, there's something here to capture your imagination and spread a little (Kim-)Joy!" This cookbook is also available as an eBook on BorrowBox
The hand & flowers cookbook (2020)
By Tom Kerridge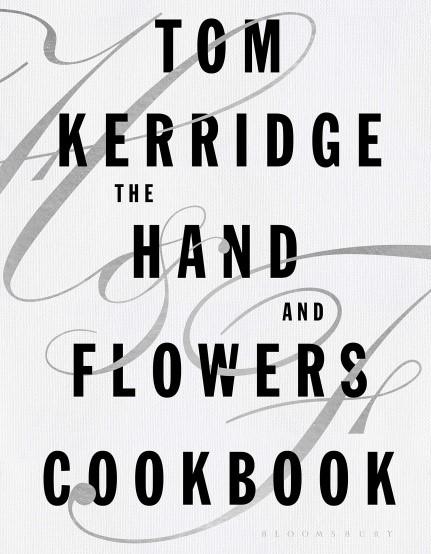 "The Hand & Flowers is the first (and only) pub in the world to acquire two Michelin stars. At this relaxed and accessible dining space in the heart of Buckinghamshire, Tom Kerridge serves up innovative, sophisticated dishes that masterfully reinvent and elevate British classics for the twenty-first century. The incredible new cookbook presents 70 of the best dishes that have ever appeared on the menu, including Roast hog with salt-baked potatoes and apple sauce; Slow-cooked duck breast, peas, duck-fat chips and gravy; Smoked haddock omelette; Salt cod Scotch egg with red pepper sauce and picante chorizo; and Chocolate and ale cake with salted caramel and muscovado ice cream."
Simple comforts (2020)
By Mary Berry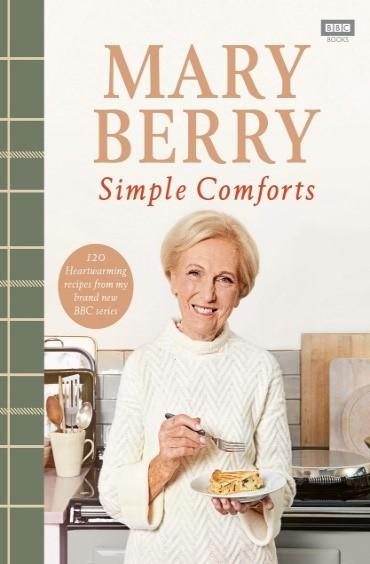 "In this brand new tie-in to a new BBC Two series, Mary Berry shares over 120 of her ultimate food recipes, all made simply and guaranteed to get smiles around your kitchen table. Mary's utterly reliable recipes are perfect for days when you want tasty and dependable food. Come home to the delicious simplicity of a Whole Roasted Squash with Garlic and Chilli Butter, or a warming Spicy Sausage and Red Pepper Hot Pot. Treat your family to Slow Roast French Lamb with Ratatouille, and spoil everyone with a decadent Frangipane Apple and Brioche Pudding. Featuring all the recipes from Mary's new series, plus many more fresh from Mary's kitchen, every single dish is accompanied by a photograph of the finished food, so you know exactly what you're making. Each recipe includes Mary's trademark no-nonsense tips and techniques for getting ahead, and has been rigorously tested to make your cooking stress-free."
Speedy bosh! Over 100 Quick and Easy Plant-Based Meals in 30 Minutes (2020)
By Henry Firth and Ian Theasby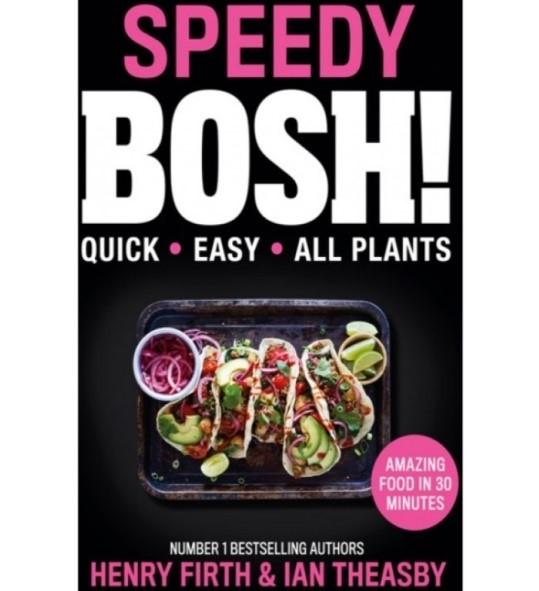 BOSH!, the internationally bestselling duo behind the largest and fastest-growing plant-based food channel on the web, returns with a mouth-watering collection of over 100 vegan meals that can be prepared in just 30 minutes or under. Building on the momentum of their previous cookbooks, BOSH! and BISH BASH BOSH!, Henry Firth and Ian Theasby, the creative minds behind BOSH!, are back with dozens of delicious new plant-based recipes for devoted vegans, the vegan curious, and, meat eaters looking for some good food with lots of vegetables. BOSH! recipes have always been crowd-pleasing and simple to make, but Speedy BOSH! is even more reader-friendly with stews, wraps, one-pot meals, pasta dishes, and frying-pan dinners--all of which can be made in the time it takes to order takeout and set the table!" This cookbook is also available as an eBook on BorrowBox.
Ottolenghi Flavour: A cookbook (2020)
By Yotam Ottolenghi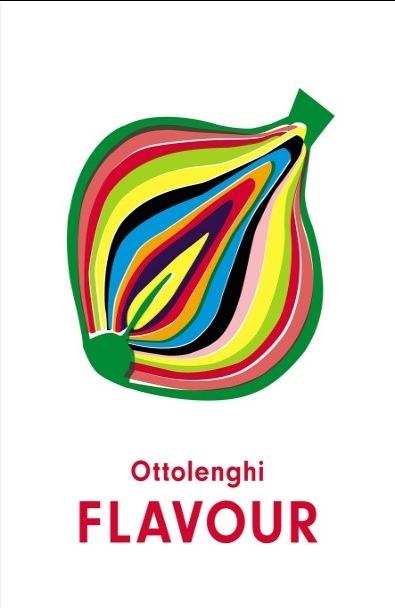 "In this stunning new cookbook Yotam and co-writer Ixta Belfrage break down the three factors that create flavor and offer innovative vegetable dishes that deliver brand new ingredient combinations to excite and inspire. Ottolenghi FLAVOUR combines simple recipes for weeknights, low-effort high-impact dishes, and standout meals for the relaxed cook. Packed with signature colourful photography, FLAVOUR not only inspires us with what to cook, but how flavour is dialled up and why it works. The book is broken down into three parts, which reveal how to tap into the potential of ordinary vegetables to create extraordinary food: Process explains cooking methods that elevate veg to great heights; Pairing identifies four basic pairings that are fundamental to great flavour; Produce offers impactful vegetables that do the work for you. With surefire hits, such as Aubergine Dumplings alla Parmigiana, Hasselback Beetroot with Lime Leaf Butter, Miso Butter Onions, Spicy Mushroom Lasagne and Romano Pepper Schnitzels, Ottolenghi FLAVOUR is the impactful, next-level approach to vegetable cooking that Ottolenghi fans and vegetable lovers everywhere have been craving."
The Slimming Foodie (2021)
By Pip Payne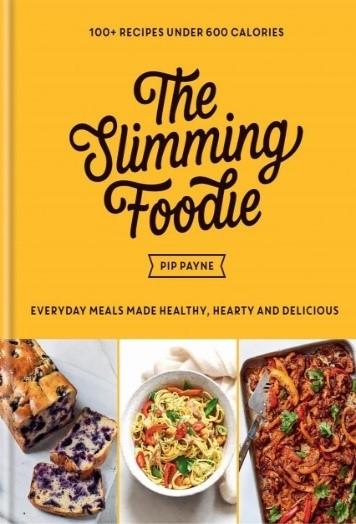 "The Slimming Foodie philosophy is simple. First and foremost, the recipes have to taste great! But also important is that they use fresh, healthy ingredients that are easily available and can be prepared by anyone. This is food that people want to eat day-to-day, that are nourishing, budget conscious and approachable without being too time consuming. Ingredients that make the dishes higher in calories have been cut out, reduced or swapped without forgoing flavour."
Nadiya Bakes: Includes All the Delicious Recipes from the BBC2 TV Series (2020)
By Nadiya Hussain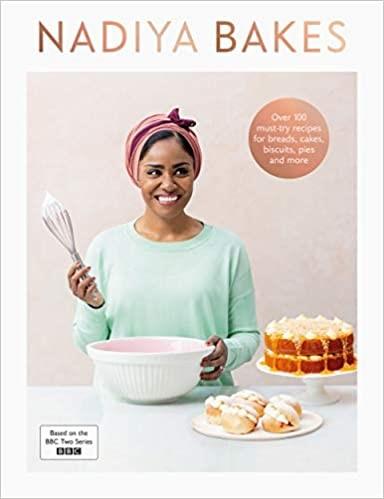 "Our beloved Bake-Off winner has created your ultimate baking cookbook to help you conquer cakes, biscuits, traybakes, tarts and pies, showstopping desserts, breads, savoury bakes, and even 'no-bake' bakes - all with her signature mouth-watering twists. Some of Nadiya's deliciously easy recipes you can achieve at home include: Blueberry and Lavender Scone Pizza, Mango and Coconut Cake, Sharing Chocolate Fondant, 'Money Can't Buy You Happiness' Brownies, Potato Rosti Quiche, Pepperoni Pull Apart Bread, and much, much more. From classic baking staples to dazzling show-stoppers, you'll discover new favourite recipes for every day and every celebration - it's time to shake up your bakes!"
Neven Maguire's Midweek Meals: Simple recipes for easy everyday eating (2021)
By Neven Maguire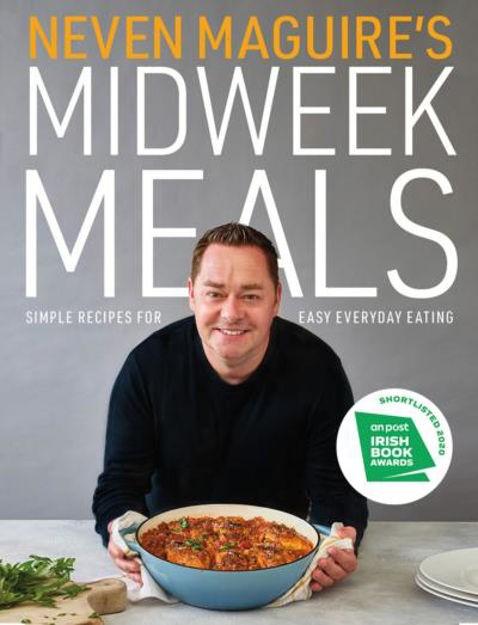 "Even if you like to cook, getting dinner on the table Monday to Friday can be a daily drag. But not any longer! Neven Maguire's fantastic new book will inspire you to create real, fast and delicious family food - all ready to eat in jig time. Chapters include 'Low and Slow' for when you have time to plan ahead, 'Cupboard's Bare' for when you don't; 'One-Pan Dinners' for quick and easy soups and stir fries and 'Supermarket Sweep' for when you can pick up an ingredient or two on your way home. This family-friendly, modern cookbook is packed with easy, everyday dinners to inspire you Monday to Friday."
Cook, eat, repeat: Ingredients, recipes and stories (2016)
By Nigella Lawson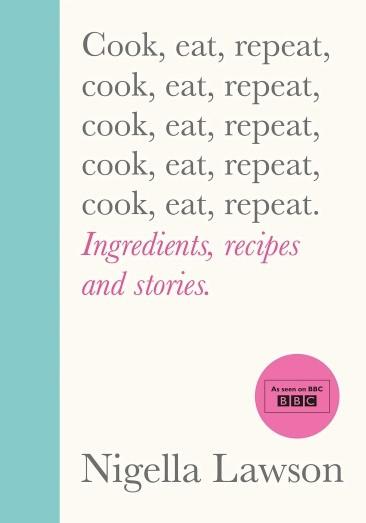 "Cook, Eat, Repeat is a delicious and delightful combination of recipes intertwined with narrative essays about food, all written in Nigella Lawson's engaging and insightful prose. Whether asking "what is a recipe?" or declaring death to the "guilty pleasure," Nigella brings her wisdom about food and life to the fore while sharing new recipes that readers will want to return to again and again. Within these chapters are more than a hundred new recipes for all seasons and tastes from Burnt Onion and Eggplant Dip to Chicken with Garlic Cream Sauce; from Beef Cheeks with Port and Chestnuts to Ginger and Beetroot Yogurt Sauce. Those with a sweet tooth will delight in desserts including Rhubarb and Custard Trifle; Chocolate Peanut Butter Cake; and Cherry and Almond Crumble. In Cook, Eat, Repeat, Nigella reveals the rhythms and rituals of her kitchen through recipes that make the most of her favourite ingredients, with inspiration for family dinners, vegan feasts, and solo suppers, as well as new ideas for cooking during the holidays. "