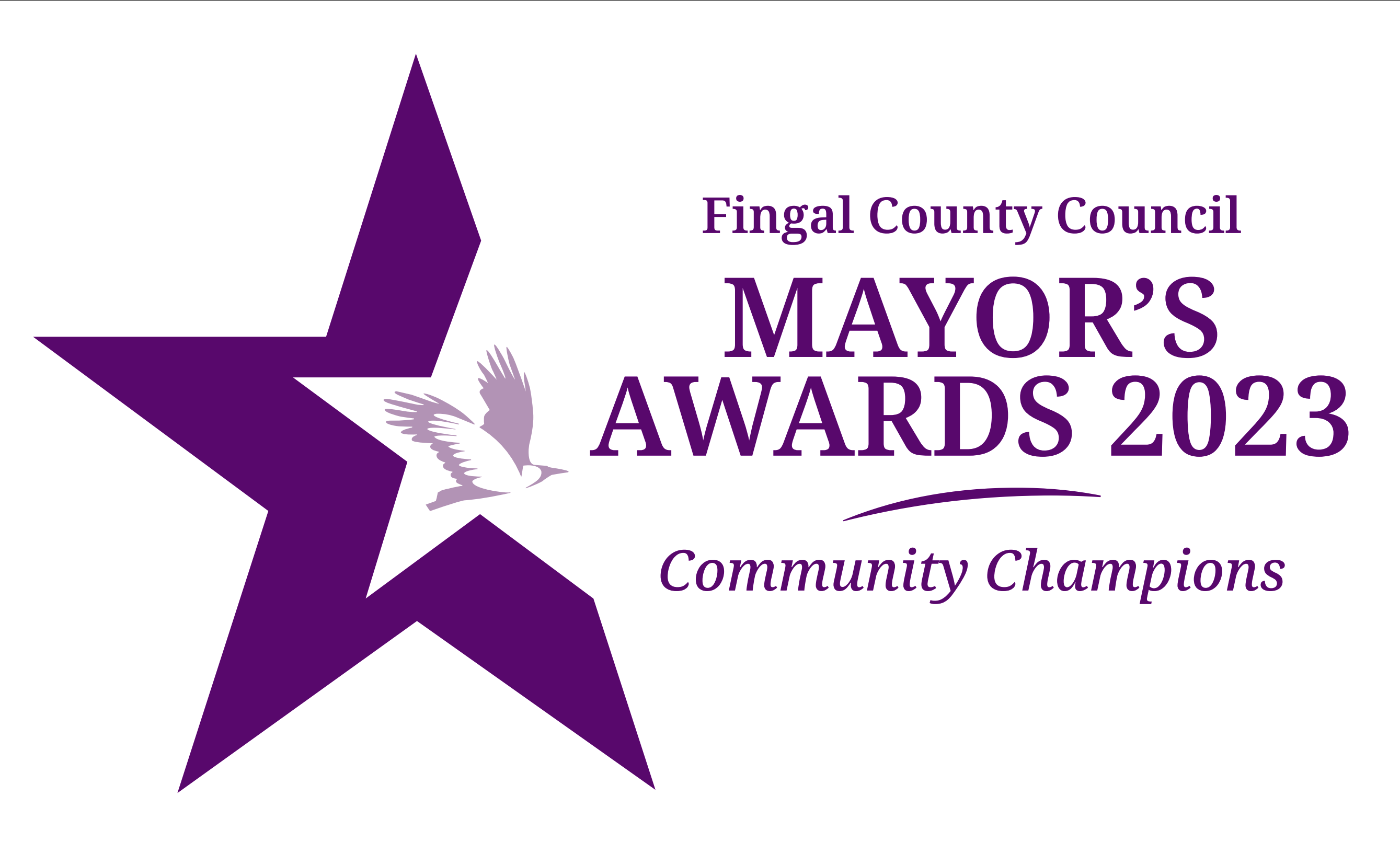 Tá Leagan Gaeilge anseo Gradaim an Mhéara
About the Awards
This year, the Mayor's Awards will recognise Community Champions across Fingal by celebrating the amazing work by individuals who have volunteered their time to support their local communities over the last year. From washing a neighbour's windows, mowing someone's grass, doing someone's weekly shopping or planting trees, Fingal County Council wants to hear about the extraordinary lengths people have gone to in their local area as they look to help others.
Purpose of these Awards
These awards are to help us recognise, reward, celebrate and honour the achievements and endeavours undertaken by those unsung heroes in our community. These are the people who go under the radar, that go about helping others selflessly and don't receive the recognition they deserve for the work they do to make Fingal a great place to live, work, visit and do business in. 
Who can be nominated?
The nominee must be an individual over 18 years of age and they must be living and/or work voluntarily in Fingal.
A Community Champion is someone who is making a positive contribution to their local community and inspiring others. The incredible work that people are doing in the local community can be varied, including:
• An older person proving that age is not a barrier to giving outstanding personal service to the community through hard work, dedication and commitment.
• Somebody who is helping make an impact on the development, participation or improvement of sports in the local area.
• An individual whose dedication to Irish is raising the profile of the language and widening the language throughout the Fingal community.
• Inspirational people who are enhancing the physical and/or mental wellbeing of others in their area. 
• A volunteer with a heart of gold who has gone above and beyond to help their neighbour(s) and whose actions are making a difference to the lives of others.
• An eco-friendly hero who is undertaking innovative environmental projects to help ensure greater environmental resilience in Fingal.
• Someone who is providing support and encouragement to others in order to promote gender equality, diversity or inclusiveness in society.  
• People who are selfless in their commitment to their communities and are having a positive impact on the lives of the citizens of Fingal.
• A person whose selfless actions have had a positive impact on community safety locally. 
Who can nominate
Anyone living or volunteering in Fingal can be nominated. All nominations are to be submitted online by using the form below.
Judging
Entries will be judged by an independent panel with extensive experience in community development and volunteering. 24 Community Champions will receive an award from the Mayor.
Awards Timeline
Nominations can be made online from 22 March 2023, with the closing date at 5pm on 20th April 2023. A gala awards event will then take place on the evening of Thursday 1st June 2023 to which all 24 award winners will be invited.
For more information contact: [email protected]
Nomination Rules
The awards are free to enter.
An individual may submit multiple nominations, however a separate entry form must be made for each person being nominated.
Fingal County Council reserves the right to withdraw any nomination found to be supplying false information within their submission from the process.
The information provided within the nomination form will be treated as confidential. It will be shared with the judging panel but will not be used for any purpose other than judging the awards. The information provided in the nomination form may be used in brochures or publicity pertaining to the awards.
The judging panel's decisions are final and individual feedback will not be given to entrants.
The closing date for submissions is 5pm on Thursday 20th April 2023.
By proceeding to submit a nomination for the awards, you agree to the above terms and conditions.