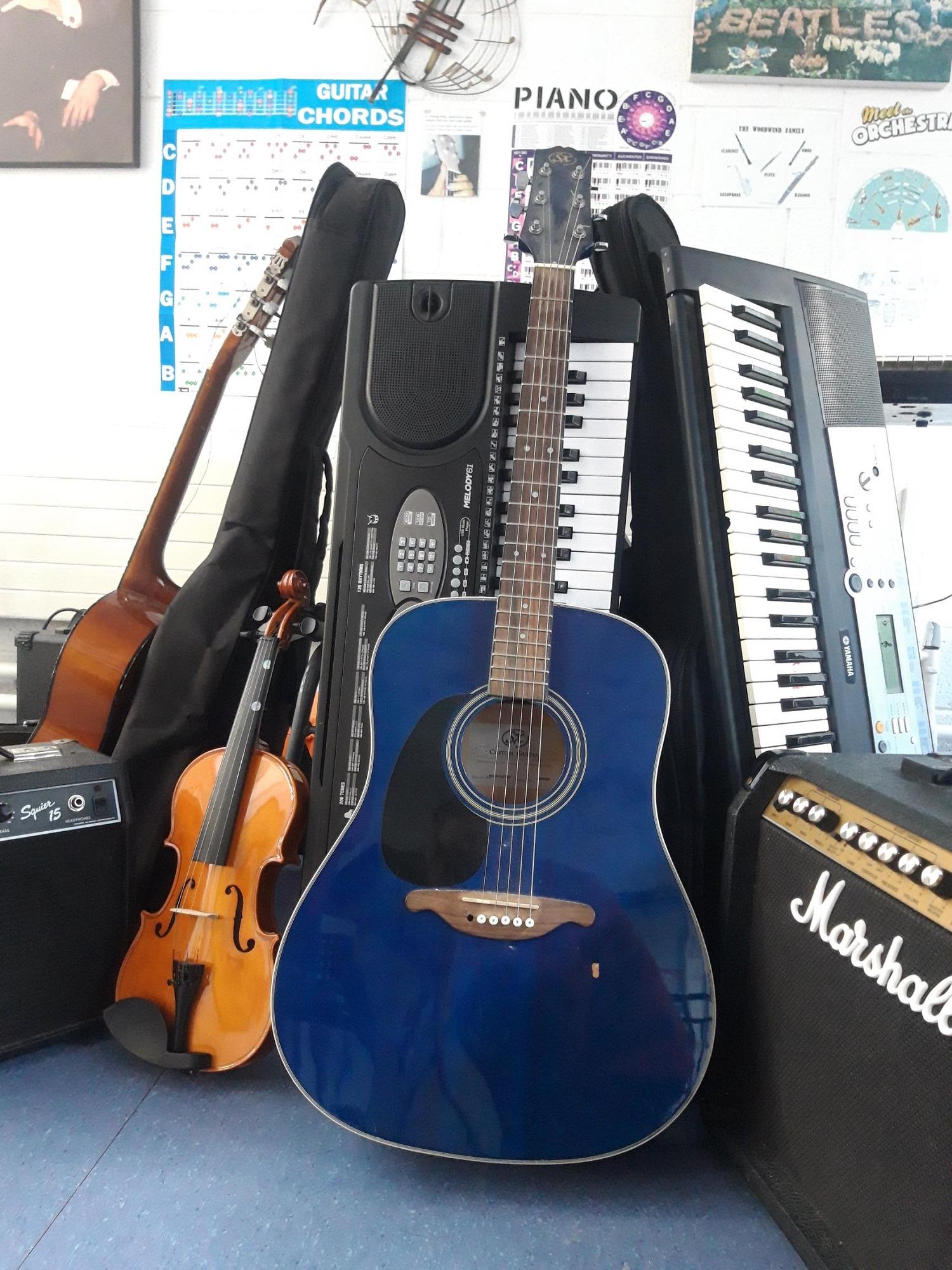 Instruments delivered to

Pobalscoil Neasáin 

Baldoyle, Autumn 2022
In 2019 we started the Instruments Project whereby we clean and mend the instruments presented at our recycling centres for disposal. We then re-distribute them to organisations such as Centres for Autism, Addiction and Rehabilitation.  We receive all sorts of instruments – guitars, ukuleles, drums, violins, keyboards, electric guitars, accordions and more. We are delighted to be in a position to offer them to those who benefit so much from this project.
We take any sort of instrument, accessories and small practice amps, cables etc. Please hand them in at our recycling centres in Estuary Swords or Coolmine.
(We can't accept pianos but we encourage you to contact your local voluntary sectors and offer any pianos to them).
This is a waste prevention project which has a social dimension.#
The clip below shows where this project provided instruments to the Coolmine Rehabilitation Centre and was filmed by RTE on 12th November 2019.
View here 
Instruments can be handed in at our recycling centres. Email any queries to the Environmental Awareness Officer [email protected]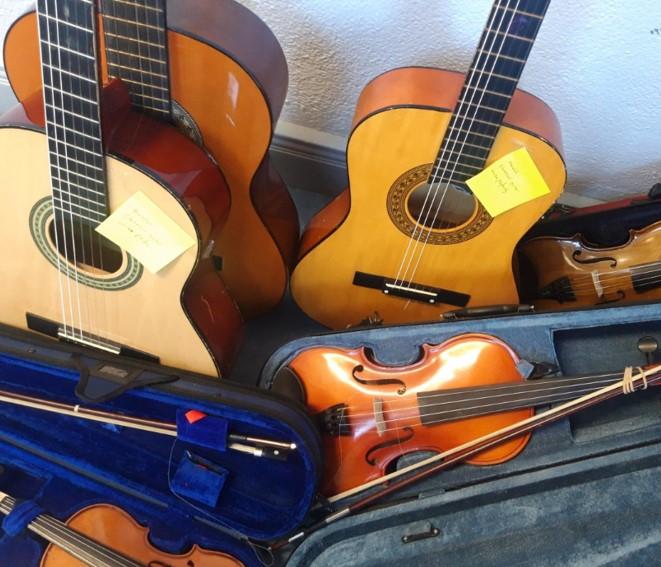 Instruments delivered to St. Margarets National School, Autumn 2022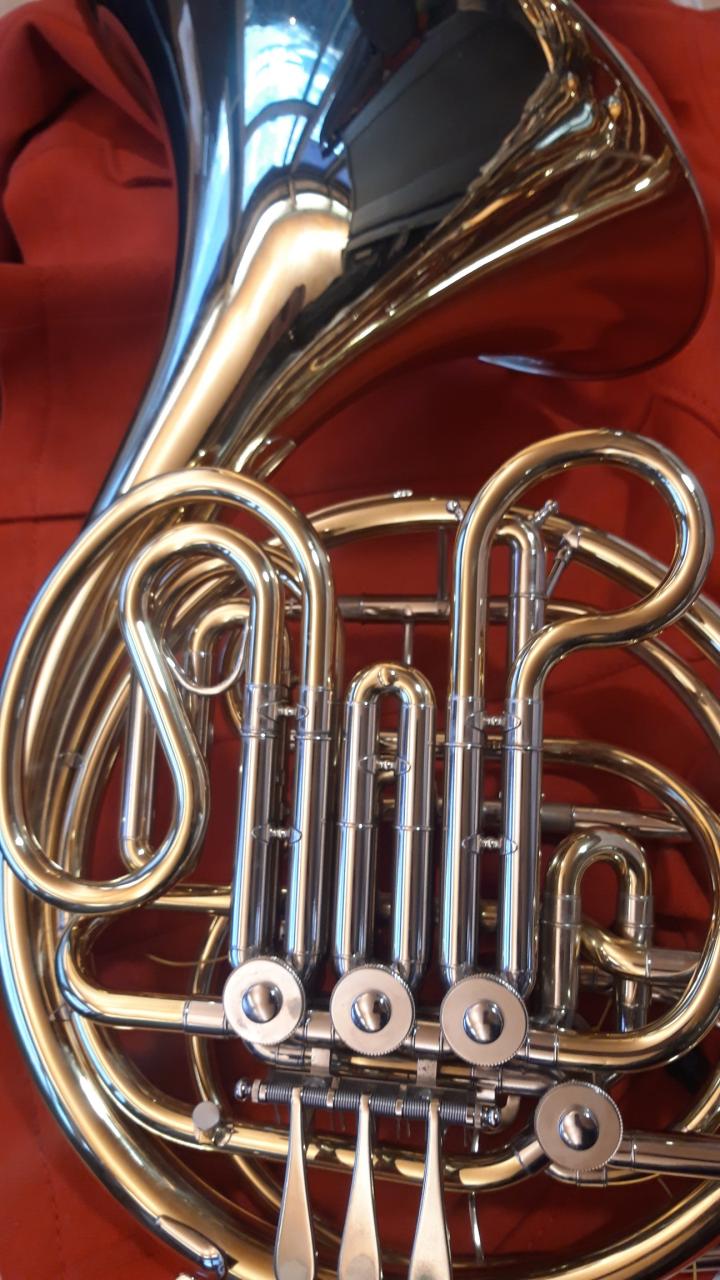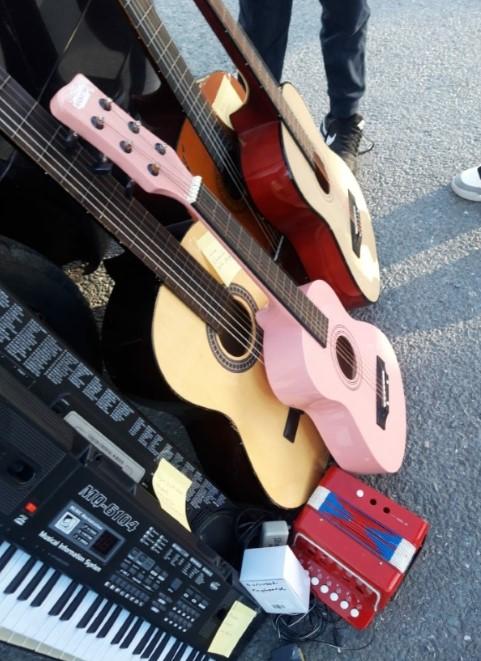 Instruments delivered to a Migrant Reception Centre in Fingal, Summer 2022