Fingal Libraries, supported by Creative Ireland, has awarded the Makerspace Creator & Maker in Residence Programme to Make Create Innovate in August 2021.  This programme is led by Make Create Innovate CEO, Kate Delaney, and it will run from 2021 – 2022. The project involves the establishment of a community makerspace at Blanchardstown library as well as the design and delivery of a creative programme of activities for the Fingal community. This new space is called Fingal Makerspace - it is a community space designed for creativity through a self-discovery of maker activities which will be shared amongst our diverse population in Fingal County and surrounding areas.
The vision at Make Create Innovate is to promote creativity and inclusion through the activity of making. Make Create Innovate are proudly supported by Fingal County Council and Creative Ireland.
Fingal Makerspace:
Fingal Makerspace is a vibrant space in Blanchardstown Library where people of all ages come together to share notes, skills and ideas, to access equipment and at the same time learning new expertise, all in a creative environment which reflects the interests and enthusiasm of the peolple in the community.
As we enter a new age of product design with innovative, exciting outputs to use (3D printers, Laser Cutters) the draw for people of all ages and backgrounds in the community is growing.  It's a great way for people in their community to work together on new and challenging projects.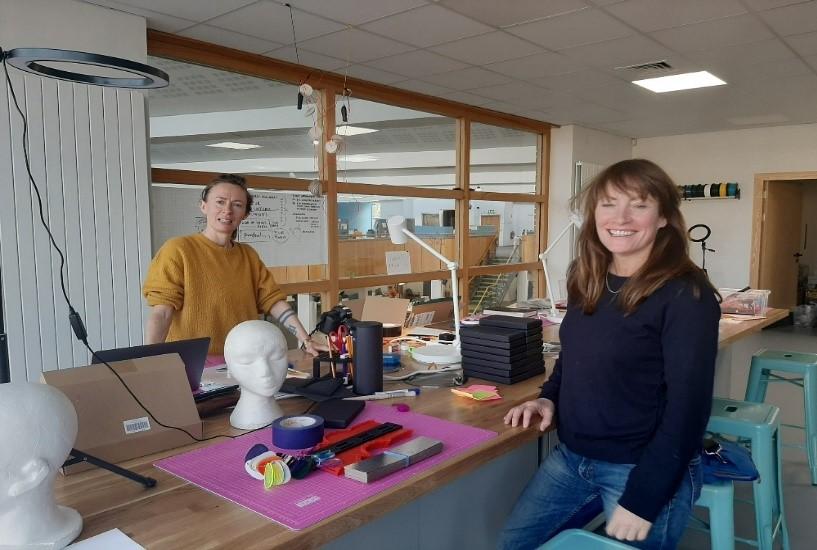 Kate Delaney and Rhona Byrne from Make Create Innovate
Fingal Makerspace hopes to engage with communities in maker culture to innovate and create outreach activities in primary, secondary and adults' groups.  In schools, Makerspaces encourage play and exploration and are increasingly used to encourage students' interest in STEAM education.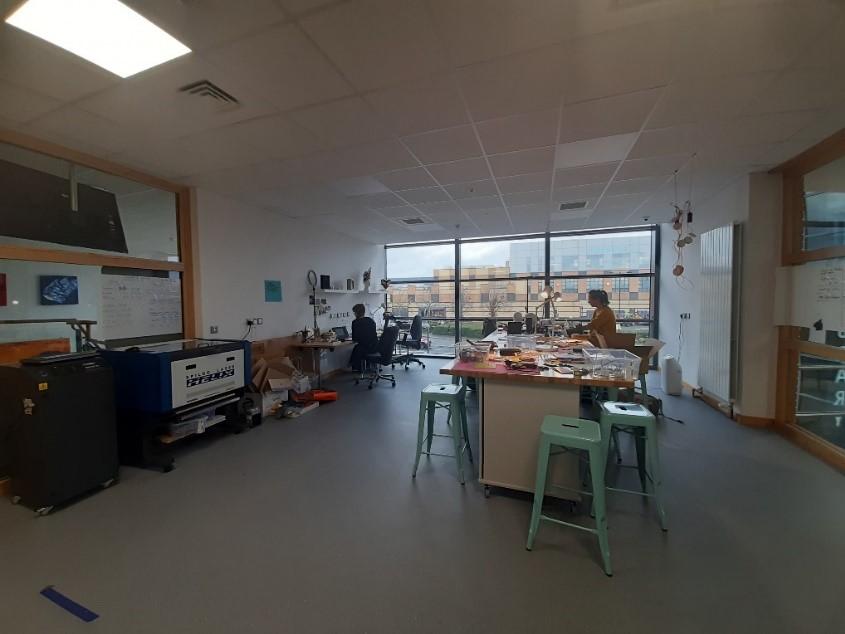 Fingal Makerspace in Blanchardstown Library
As the benefits are twofold: 21st- century learning models require students to have a firm grasp of technology and to be able to use it to demonstrate their knowledge.  Expectations for students have increased so much that even the littlest learners are expected to be able to use technology tools to collaborate, research and publish their work.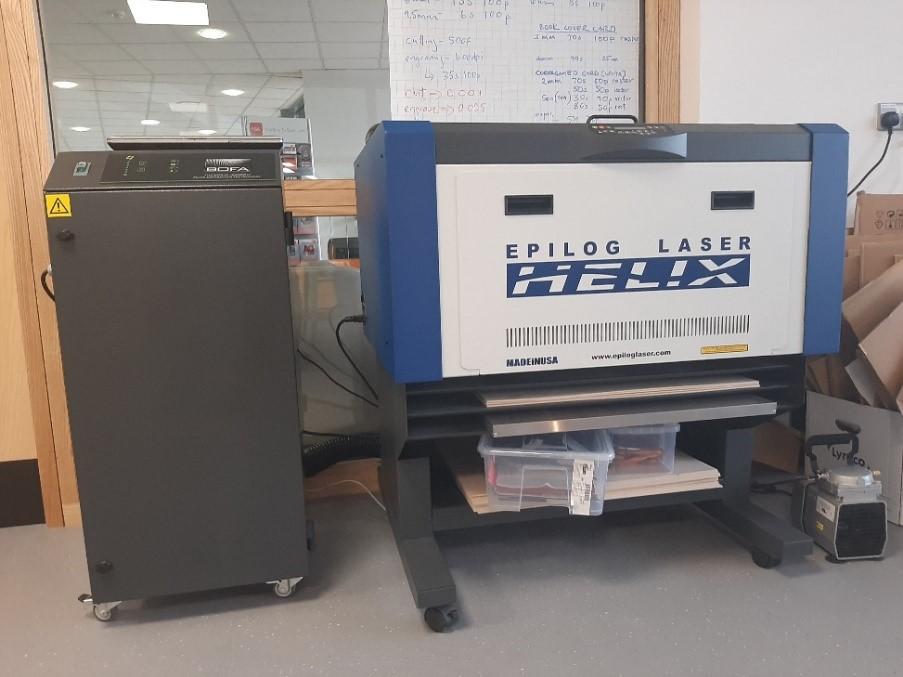 Laser Cutter
But there is also another side to the maker movement – a side that values the lost art of creating with one's hands.  It places new emphasis on ideas that are hastily scribbled on scraps of paper, and it offers a platform for taking those ideas from the design stage to fruition.  And what better venue to establish and celebrate the maker movement than the library?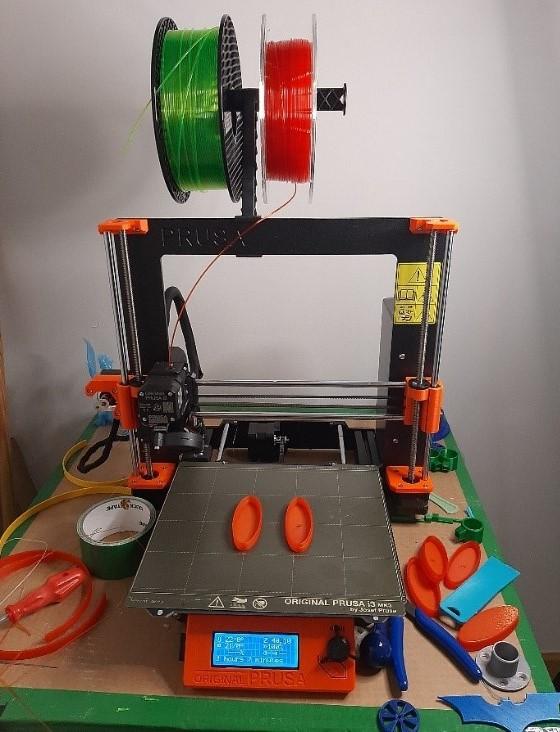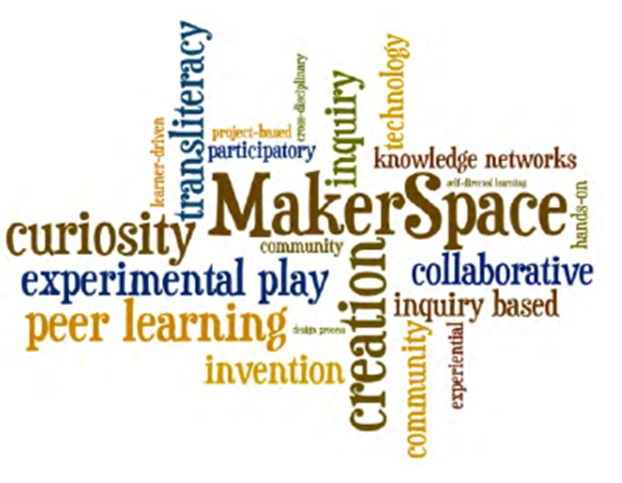 Nina McGowan's creative process
Fingal Makerspace can broadly be defined as a place where people can meet to collaborate, create, and innovate.
For more information on bookings for future workshops for primary, secondary, and adult groups, go to Fingal Makerspace Events|Eventbrite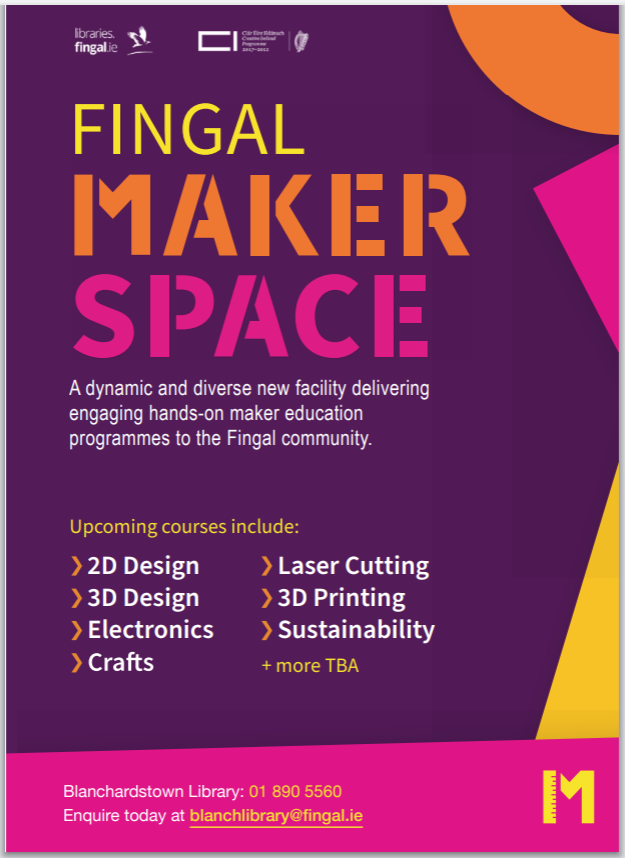 Reference:
Fingal County Council, in collaboration with Creative Ireland has been a huge support of this initiative, Fingal Makerspace, in terms of funding.  For more on Creative Ireland, visit their website  www.fingal.ie/Creative-Ireland