Fingal Library eServices and eResources Online: Blog
As a 16-year-old student living in Balbriggan, I was surprised to find just how many facilities are available on the Fingal Libraries website online that could be useful for school, mental health, and basic enjoyment. The reason I go to the library most often is for the books, but there is so much more.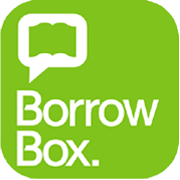 To start, Borrowbox has been a huge help to my family all through the previous quarantine and now that we are back in lockdown. There are a large range of books spanning over lots of different topics. I think the mental health section (Healthy Ireland at your library collection) would be a great help for teenagers who are suffering more than usual due to lack of socialisation with friends and are dealing with growing up in unusual circumstances. There are loads of children's books available, so parents do not worry if you are struggling to find inspiration to read to your children. There are lots of options for everyone so do not be afraid to look.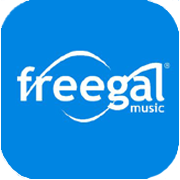 Next, Freegal music is a great option for music lovers. With free access to over 15 million songs, and 5 free downloads per week (all ad free), there is so much choice. If you do not have Spotify or Apple Music, this could be an alternative. You also get access over 40,000 music videos which is a unique trait compared to other music streaming services.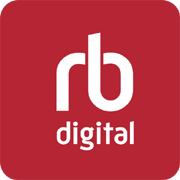 Rbdigital is an emagazine site, ranging from Hello! to The National Geographic. I had no idea this was an option, but there is so much to read and as with everything else I have mentioned so far, there is so much range. Whatever you are interested in, there is something for you. There are two main options that you choose from when you log on to the site, magazines, or education, and from there you just choose what you want and go. It is that simple.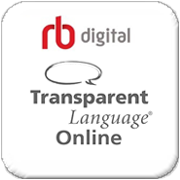 RBdigital Transparent Languages is a language learning site for all levels (beginners – advanced). The site offers over 100 languages to learn from. This could be a huge help for school students who want to improve their grades, people who speak a second, third, etc. language who are looking to improve their vocabulary, and those who are interested in learning a language now that they have time during lockdown. There is speak, read, and write options that make this a flexible learning experience for all ages.

Many students will admit to using unreliable sources for essays and projects. A great alternative to sites such as Wikipedia is Encyclopaedia Britannica. The library offers full access to the full text of the encyclopaedia series. This is a much better option for studying and researching than sites that have not been peer reviewed and deemed as a reliable source. There are images, atlases, biographies and so much more. Britannica Student is the student version of this site, and it is aimed at people between the ages of 12-18. It is the same as Encyclopaedia Britannica except it is easier to read.
I am happy I found these resources. There is so much more from coding to online courses, but I believe these will be especially helpful for people of my age and families. The best thing about this is that all these resources are FREE as long as you have your library card number and your PIN. If you do not already have one, you can join the library online during the lockdown. https://www.fingal.ie/fingallibraries