Fingal Libraries introduces LGBTQ+ Titles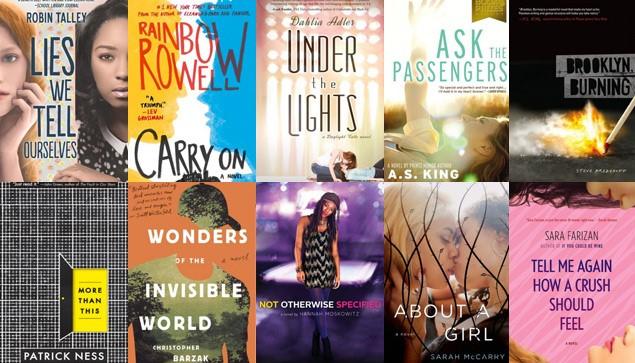 Fingal Libraries has a wealth of books on LGBTQ+ interest in our catalogue, from fiction to non-fiction to picture books for children.
As we work on releasing an official Fingal Libraries LGBTQ+ reading guide in time for Pride Month, we thought we would put together a sneak preview of some wonderful and compelling LGBTQ+ fiction books we have on offer, each a unique story to the next. 
All of these titles are available to be borrowed from our catalogue – you can either order them online, or step into your local branch.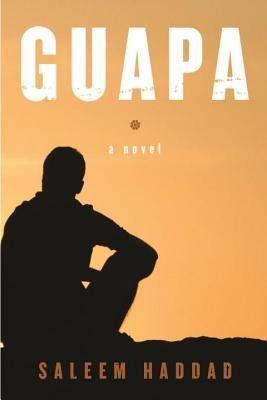 By Saleem Haddad
'Set over the course of twenty-four hours, Guapa follows Rasa, a gay man living in an unnamed Arab country, as he tries to carve out a life for himself in the midst of political and social upheaval. Rasa spends his days translating for Western journalists and pining for the nights when he can sneak his lover, Taymour, into his room. One night Rasa's grandmother — the woman who raised him — catches them in bed together. The following day Rasa is consumed by the search for his best friend Maj, a fiery activist and drag queen star of the underground bar, Guapa, who has been arrested by the police. Each new encounter leads him closer to confronting his own identity, as he revisits his childhood and probes the secrets that haunt his family. As Rasa confronts the simultaneous collapse of political hope and his closest personal relationships, he is forced to discover the roots of his alienation and try to re-emerge into a society that may never accept him.'
This book is also available to borrow as an eBook on BorrowBox
By Torrey Peters
'Reese almost had it all: a loving relationship with Amy, an apartment in New York City, a job she didn't hate. She had scraped together what previous generations of trans women could only dream of: a life of mundane, bourgeois comforts. The only thing missing was a child. But then her girlfriend, Amy, detransitioned and became Ames, and everything fell apart. Now Reese is caught in a self-destructive pattern: avoiding her loneliness by sleeping with married men.
Ames isn't happy either. He thought detransitioning to live as a man would make life easier, but that decision cost him his relationship with Reese--and losing her meant losing his only family. Even though their romance is over, he longs to find a way back to her. When Ames's boss and lover, Katrina, reveals that she's pregnant with his baby--and that she's not sure whether she wants to keep it--Ames wonders if this is the chance he's been waiting for. Could the three of them form some kind of unconventional family--and raise the baby together?'
This book is also available to borrow as an eBook on BorrowBox
By Sarah Winman
'This is almost a love story. But it's not as simple as that. Ellis and Michael are twelve-year-old boys when they first become friends, and for a long time it is just the two of them, cycling the streets of Oxford, teaching themselves how to swim, discovering poetry, and dodging the fists of overbearing fathers. And then one day this closest of friendships grows into something more. But then we fast-forward a decade or so, to find that Ellis is married to Annie, and Michael is nowhere in sight. Which leads to the question: What happened in the years between? With beautiful prose and characters that are so real they jump off the page, Tin Man is a love letter to human kindness and friendship, and to loss and living.'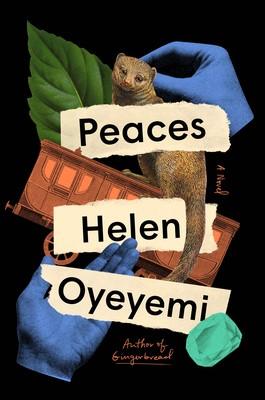 By Helen Oyeyemi
'Peaces is the story of Otto and Xavier Shin, a couple who embark on a mysterious train journey that takes them far beyond any destination they could have anticipated.
As the carriages roll along they discover each is more curious and fascinating than the last, becoming embroiled in this strange train and its intrigue. Who is Ava Kapoor, the sole full-time inhabitant of the train, and what is her relationship to a man named Prem? Are they passengers or prisoners? We discover who orchestrated the journey, hurtling them all into their past for clues. This is a brilliant, wise, strange and, above all, beautiful novel.'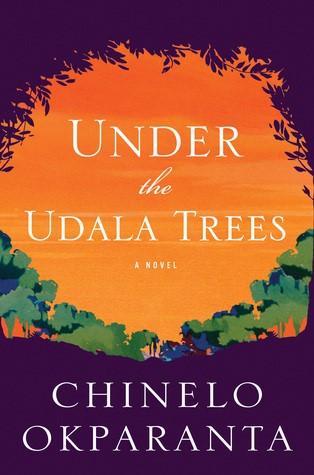 By Chinelo Okparanta
'After getting displaced by civil war in Nigeria, a young girl begins a love affair with a fellow refugee. The cards are stacked against them in a variety of ways: they're from different cultures, different places, and they're the same gender. The way this book reckons with both culture and sexuality is beautiful, and worth a read.'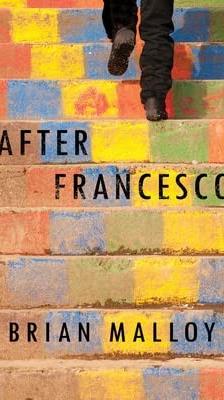 By Brian Malloy
'Return to New York City and Minneapolis in 1988, at the peak of the AIDS crisis, in this stunning novel of relationships and surviving heartbreaking loss. Published on the 40th anniversary of the disease's first reported cases, this story is both a tribute to a generation lost to the pandemic as well as a powerful exploration of heartbreak, recovery, and how love can defy grief. 
Two years after his partner, Francesco, died, twenty-eight-year-old Kevin Doyle is dusting off his one good suit jacket for yet another funeral, yet another loss in their close-knit group. They had all been young, beautiful, and living the best days of their lives, though they didn't know it. That was before New York City began to feel like a war zone, its horrors somehow invisible, and ignored by the rest of the world.'
-Kayla Hertz (Howth Library)