Fingal Libraries celebrates International Day of Women and Girls in Science
This month sees the United Nations International Day of Women and Girls in Science, 11 February. The UN established this day back in 2015 'in order to achieve full and equal access to and participation in science for women and girls, and further achieve gender equality and the empowerment of women and girls.'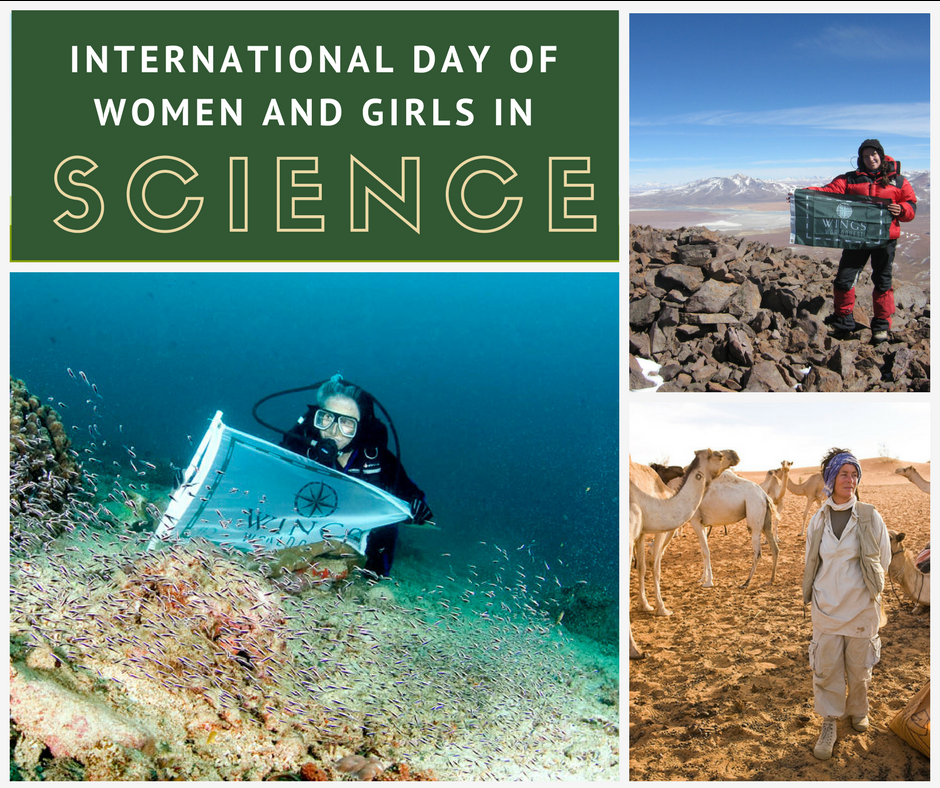 This month sees the United Nations International Day of Women and Girls in Science, 11 February. The UN established this day back in 2015 'in order to achieve full and equal access to and participation in science for women and girls, and further achieve gender equality and the empowerment of women and girls.' There are ongoing efforts to encourage participation of women and girls in the STEM disciplines, however they are still under-represented, particularly in the fields of computing and engineering (OECD, 2017). Research suggests that the roots of this under-representation lie in educational choices made before the age of 15 and in stereotypes around 'suitable' career choices for boys and girls.
Despite this, many inspiring women have blazed a scientific trail in science. Among them are several Irish women. These include the distinguished astrophysicist Jocelyn Bell Burnell, who is from Northern Ireland and who first rose to fame as a postgraduate student when she discovered the first radio pulsars in 1967. Many women are currently carrying out world class research here in Ireland, including Dr Emmeline Hill, a geneticist working in UCD who has discovered a gene that is central to speed in racehorses and the neurologist Professor Orla Hardiman who works in TCD on neurological diseases such as amyotrophic lateral sclerosis.
There are many excellent children's books available from Fingal Libraries that tell the stories of amazing female scientists. You can reserve them from our online catalogue to pick up at your local library branch. We have picked a few examples below that might help inspire a new generation of scientists!
Meanwhile, here in Fingal Libraries we have some great events coming up celebrating STEM, as well as some useful online resources. Engineers Week is taking place between 5th – 11th March. We will be holding an online event alongside Dublin Zoo on Saturday 5th March, looking at how animals are 'ecosystem engineers'. We will also be sharing an online engineering challenge from Designermind, and Sabine of cccSkerries will be running Scratch coding workshops via Zoom on Saturday 5th & 12th March.
OECD (2017) "The under-representation of women in STEM fields" in 'The pursuit of gender equality: an uphill battle' OECD Publishing, Paris
https://www.fingal.ie/council/service/fingal-library-eservices-and-eres…
Women in science: fearless pioneers who changed the world
By Rachel Ignotofsky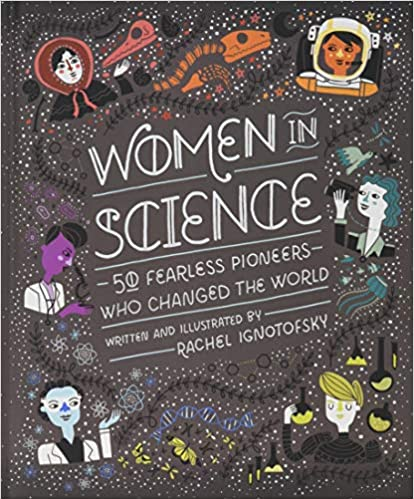 This book contains portraits and profiles of fifty women from history and today who have made their mark in the world of STEM. It includes profiles of well-known women such as the physicist Marie Curie and the anthropologist Jane Goodall. It also celebrates the contribution of lesser-known figures including women of colour such as the chemist Alice Ball, who was the first woman to graduate from the University of Hawaii, and the computer programmer and mathematician Annie Easley, who was one of America's first rocket scientists. Our own Jocelyn Bell Burnell is also profiled. This is a well-illustrated book that also includes useful information and infographics, for example on percentages of women in STEM since the 1970s.
101 awesome women who transformed science
By Claire Philip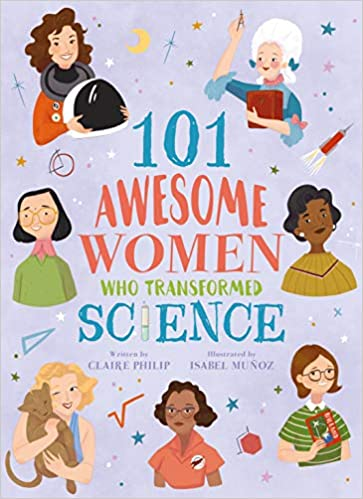 'This book features inspiring STEM heroes from many different countries and cultures, some of which are still working today - pushing the frontiers of scientific fields from engineering to astrophysics.
These trailblazing women will fire the imagination of children everywhere! The captivating biographies, quotations and accessible facts are brought to life with charming illustrations.
These pioneering women include:
• Katherine G. Johnson (African American mathematician during NASAs first space launch)
• Ellen Ochoa (First Hispanic woman astronaut)
• Émilie du Châtelet (French mathematician in the 1700s who fought for her rights to study math/science)
• Etta Zuber Falconer (one of the 1st African American women to receive a PhD in Mathematics)
• Carol Shaw (First female video game designer)
• Joy Adamson (scientist/conservationist who raised lion cubs)
• Sun Yung Alice Chang (Chinese American mathematician)
This is a perfect title for kids aged 8+.'
Pioneers of science and technology
By Georgia Amson-Bradshaw; illustrated by Rita Petruccioli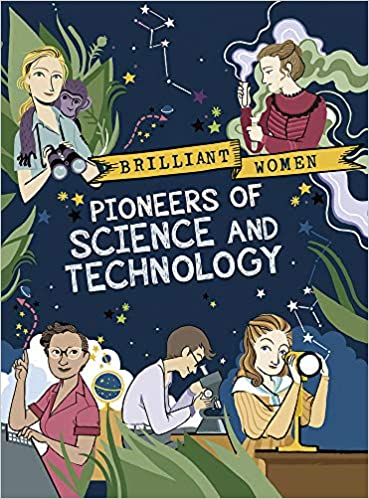 Another beautifully-illustrated book featuring women such as the geneticist Barbara McClintock, who won the Nobel Prize for Physiology or Medicine in 1983 for her ground-breaking work on genetics, and the mathematician Katherine Johnson, one of the all-women team of 'human computers' who worked for NASA and who were vital in putting US astronauts into space.
By Maria Isabel Sánchez Vegara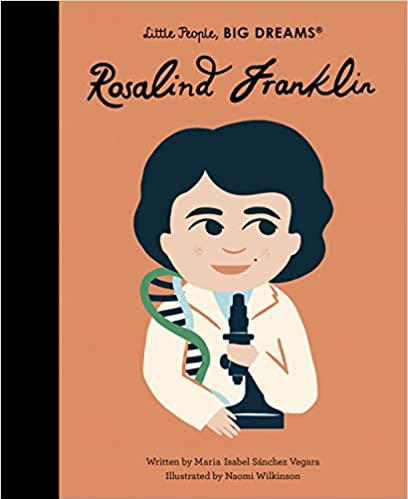 This book from the 'Little People, Big Dreams' series features Rosalind Franklin. Rosalind was a chemist and X-ray crystallographer whose work was instrumental in proving that DNA is a double-helix. Her vital contribution was not acknowledged when James Watson and Francis Crick won the Nobel Prize for identifying the structure of DNA in 1962, four years after Rosalind's death. Afterwards, the true story of Rosalind's work was uncovered, and she is now celebrated as a painstaking scientist who should have shared the Nobel Prize for one of the most important scientific discoveries in history. This is a welcome addition to this lovely collection of books.
By Maria Isabel Sánchez Vegara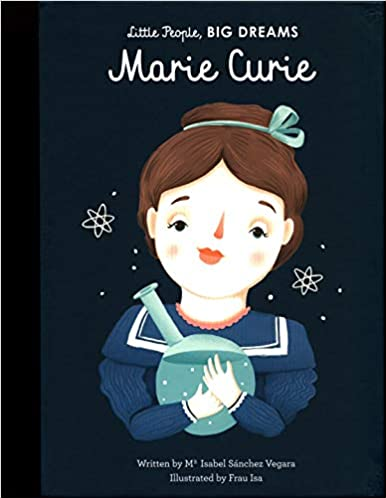 Another lovely edition of the 'Little People, Big Dreams' series, this book features the famous Polish physicist and chemist, Marie Curie. Along with her husband and colleague Pierre, Marie Curie won the Nobel Prize for physics in 1903 for the discovery of radiation. Amazingly, she overcame the barriers to women in the world of science to win a second Nobel Prize for chemistry in 1911 for the discovery of the radioactive elements, polonium, and radium. She also discovered that radium could be used as a cancer treatment, and she worked alongside her daughter to put together a unit of X-ray trucks for use in the battlefields of the First World War. Unfortunately, scientists did not yet understand the dangers of radiation exposure and Marie died in 1934, aged 66, from the long-term effects of radiation poisoning.
By Corinne Purtill (A Good Night Stories for Rebel Girls Chapter Book)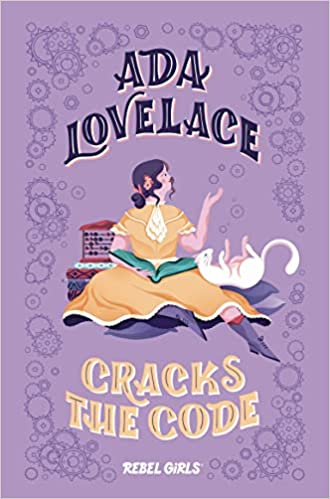 'From the world of Good Night Stories for Rebel Girls comes a story based on the exciting real-life adventures of Ada Lovelace, one of the world's first computer programmers.'
Growing up in nineteenth century London, England, Ada is curious about absolutely everything. She is obsessed with machines and with creatures that fly. She even designs her own flying laboratory!
According to her mother, Ada is a bit too wild, so she encourages Ada to study math. At first Ada thinks: Bleh! Who can get excited about a subject without pictures? But she soon falls in love with it. One day she encounters a mysterious machine, and from that moment forward Ada imagines a future full of possibility--one that will eventually inspire the digital age nearly two hundred years later.
Ada Lovelace Cracks the Code is the story of a pioneer in the computer sciences, and a testament to women's invaluable contributions to STEM throughout history.
This historical fiction chapter book also includes additional text on Ada Lovelace's lasting legacy, as well as educational activities designed to teach simple coding and mathematical concepts.'
If you are interested in further exploring the expanding role of women in fields outside STEM, you might like to attend our Europe Direct Blanchardstown online event for adults, aimed at celebrating women entrepreneurs across the European Union. For more details on Engineers Week and Europe Direct events, see our Fingal Libraries Spring 2022 Brochure here: Fingal Libraries Spring 2022 Brochure.
Fingal Libraries also have some great STEM-related e-services and e-resources online. These include free online coding clubs for children in conjunction with Coding Ireland, which offer accessible tools for both parents and children who are interested in learning to code. For people who want to source quality information on STEM and many other subjects, we also offer access to the CREDO reference database, from which you can access thousands of articles from reliable reference sources, including encyclopedias and dictionaries, as well as resources such as TED talks. Check out our website for more information on our e-services and e-resources.