Howth Maritime and Seafood Festival 2023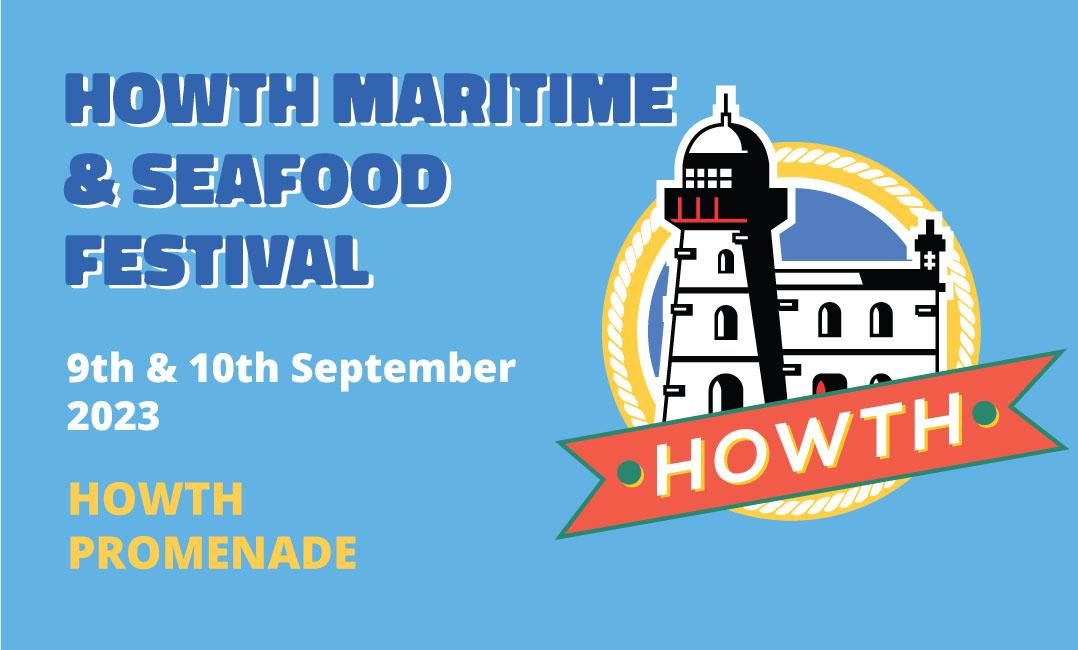 Howth Maritime & Seafood festival is coming to the beautiful fishing village of Howth on September 9th & 10th. A great day out with lots of free family fun, live music and the chance to support local businesses. 
We encourage all visitors to take public transport, with the DART to Howth, the H3 bus and 6 bus taking you directly to the heart of the event! If public transport is not available to you, there is FREE parking in Deer Park for this event.
Keep an eye on the Howth Maritime & Seafood Festival social media pages to stay in formed!
@howthmaritimeandseafoodfest - Instagram
Howth Maritime & Seafood Festival - Facebook
@HowthMaritime - X (Formally Twitter)
PLEASE USE PUBLIC TRANSPORT!!! 🚞  Our colleagues at Iarnród Éireann Irish Rail are putting on additional DART services to and from Howth this weekend for the Howth Maritime & Seafood Festival. 🚊🚉🛤️  Due to the amazing weather and large crowds expected we strongly urge people to use public transport at all times to and from the festival, as parking will be extremely limited