Engineers Week at Fingal Libraries 5-11 March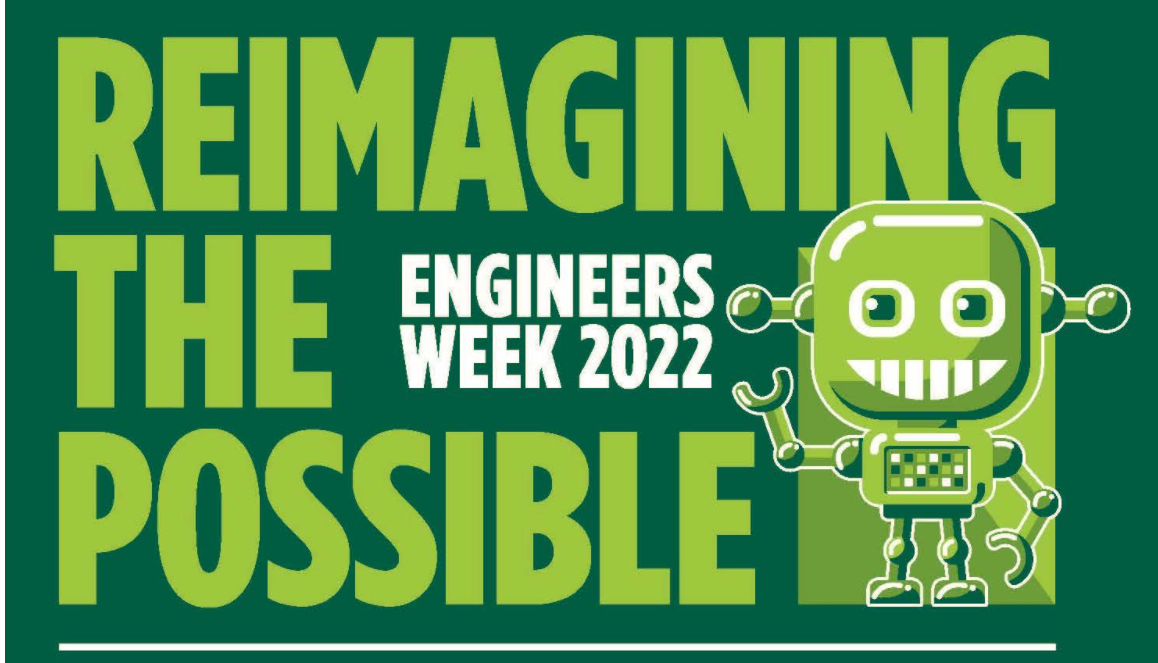 Here in Fingal Libraries, we are celebrating STEPS Engineers Week from 5th to 11th March. Engineers Week is an initiative of the Engineers Ireland STEPS programme, which aims to promote engineering to children in Ireland - you can find their website here. As part of our Engineers Week programme, we are hosting an online live event with Dublin Zoo on Saturday 5th March in which we will find out how animals can act as 'ecosystem engineers'!
From spiders weaving their intricate webs, and termites building towers, to salmon digging their nests and beavers building their dams, animals both small and large can perform amazing feats of engineering. They build structures to act as homes, shelters from the cold, traps for unwary prey and places to raise their young. In this way, they modify habitats and ecosystems, and can make resources available to other animals and to plants. 
For children who might like to learn more about clever animal engineers for Engineers Week, we have a range of books available in Fingal Libraries. You can reserve them from our online catalogue to pick up at your local library branch. We have picked a few examples to get you started. Have a look at our Fingal Libraries spring 2022 brochure for more information on Engineers Week events in Fingal Libraries.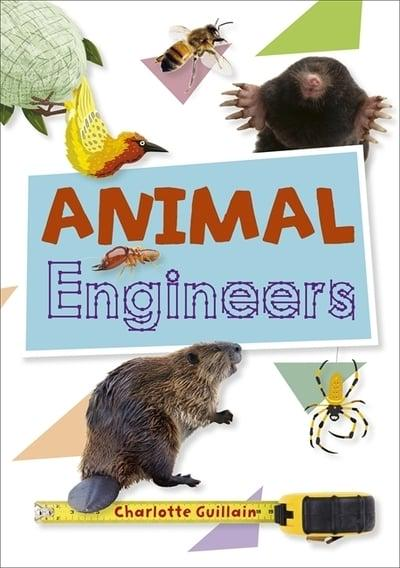 By Charlotte Guillain
In this Reading Planet reader, children can learn about how animals build a range of structures for many different purposes:
'Some animals can make amazing structures to keep cool, find food or make their homes. Find out about some of the best animal engineers on the planet - and how they've given human engineers some ideas, too.
Animal Engineers is part of the Reading Planet range of books for Stars (Lime) to Supernova (Red+) band. Children aged 7-11 will love reading the exciting collection of fiction and non-fiction written by top authors. Inspire them to keep reading through gripping stories and fascinating information books packed with rich language and stunning artwork. Reading Planet books have been carefully levelled to support children in becoming fluent and confident readers. Each book features useful notes and questions to support reading at home and develop comprehension skills.
Reading age: 7-8 years'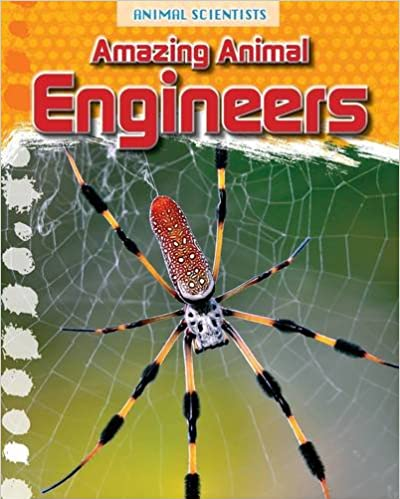 By Leon Gray
In this Factfinders: Animal Scientists book, children can find out how animals ranging from insects to polar bears and humpback whales use engineering to build structures, to camouflage themselves, to catch prey and to burrow underground:
'Animals build an incredible array of structures in which to sleep, raise young, or catch prey. Some structures involve excavating in subsoil or wood, others involve construction underwater, and some are fixed to trees. Polar bears dig out caves in the snow to protect themselves from the coldest weather. Spiders spin webs of incredibly strong silk to ensnare prey. Prairie dogs dig underground 'towns' that can house hundreds of families.'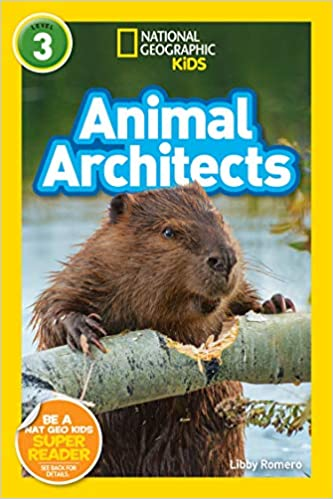 By Libby Romero
In this National Geographic Kids levelled reader, children can find out about animal architects including beavers, spiders, and birds:
'Independent readers will learn all about nature's most amazing builders in this new leveled reader from National Geographic Kids. Meet brilliant birds, inventive insects, ocean architects–and more!
Ever wondered why beavers build dams? Or how spiders weave their intricate webs? In this reader, you'll meet brilliant birds, inventive insects, and amazing mammals that all share a special skill. Packed with beautiful and engaging photos, this leveled reader introduces kids to the most extreme engineers of the animal kingdom.
National Geographic Readers' expert-vetted text, along with brilliant images and a fun to approach to reading, have proved to be a winning formula with kids, parents, and educators. Level 2 text provides accessible, yet wide-ranging, information for kids ready to read on their own, perfect to encourage the engineers and explorers of tomorrow!'
By Jess French
This DK book is written by the zoologist and television personality Jess French, who has worked on the Cbeebies show Minibeast Adventure with Jess. In this beautifully illustrated book, she guides us round 'the brilliant world of bugs', including an insight into how bugs use their engineering skills as master builders, burrowers, cave dwellers and underwater, as well as in extreme environments. She also shows us how bug engineers are helping the planet, for example as 'recycling enthusiasts', 'pest controllers' and 'nature's gardeners.
-Marie Therese Walsh