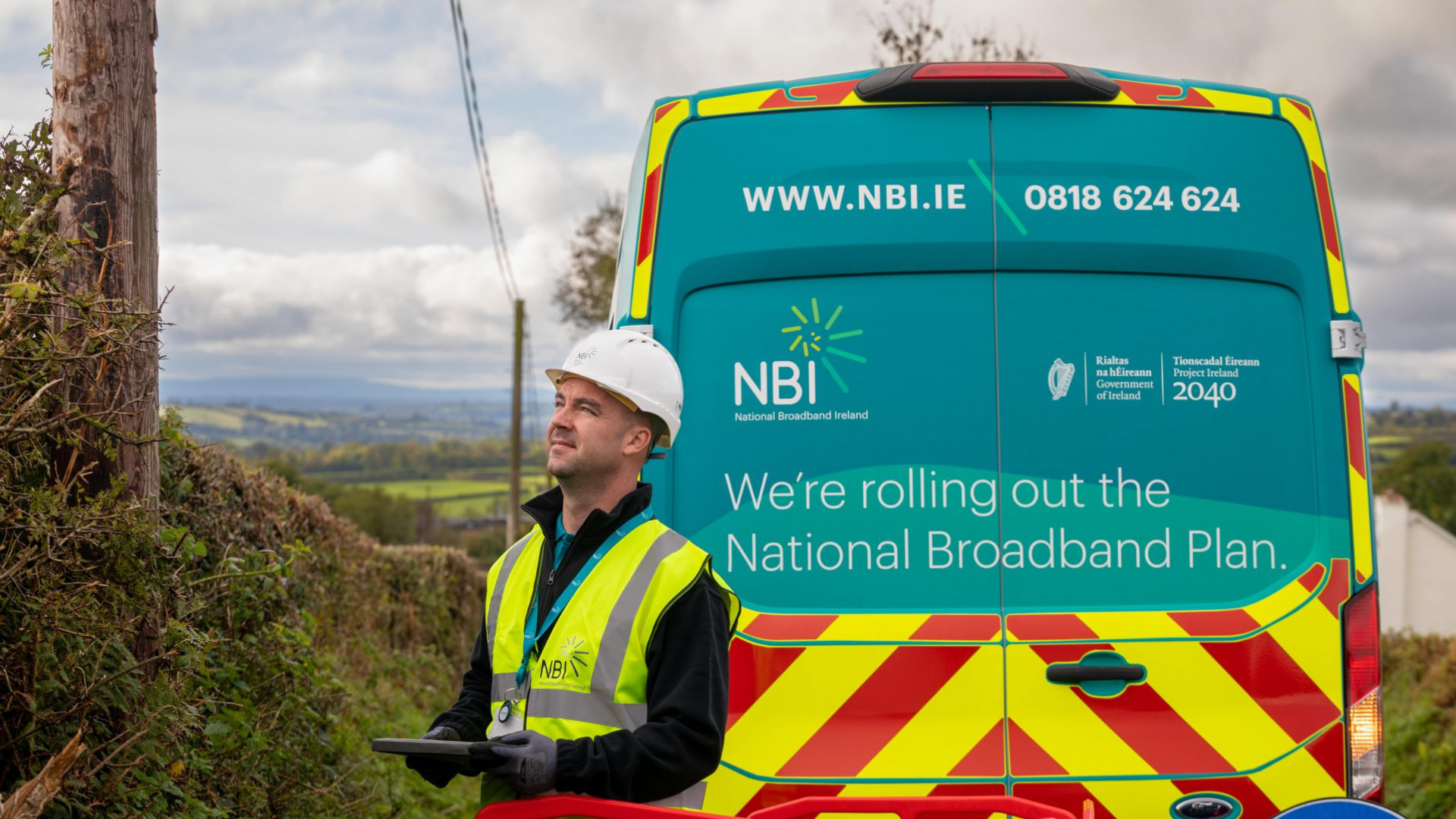 Fingal County Council is committed to, and supports the National Broadband Plan and the build-out of all essential telecommunications infrastructure. High speed broadband is a necessity for everyone and is an enabler of any modern functioning economy. Fingal County Council look forward to assisting in the rollout of the national broadband plan to help citizens, schools, communities & businesses in Fingal to access modern connectivity.
Local Authority Role
Broadband officers are based in local authorities around the country. The role of the broadband officer is of vital importance as they provide a single point of contact within the county for engagement with telecommunications providers and to assist National Broadband Ireland in the efficient rollout of the National Broadband Plan.
The implementation of Fingal County Council's Digital Strategy will also drive awareness of the plan and ensure the county is ready to take full advantage of the service when it comes on-stream.
Fingal County Council Broadband Officer
Contact: Aishling Hyland
National Broadband Plan
Delivery of high-speed broadband to all parts of Ireland is a priority for government. The National Broadband Plan is a framework for the provision of high-speed broadband through a combination of commercial and State investment. The plan follows previous initiatives such as the National Broadband Scheme, which provided basic broadband services in areas that could not be commercially served, and the Metropolitan Area Networks (MANS) which provide fibre based connectivity in over 90 towns across Ireland.
The National Broadband Plan Map identifies locations and premises as being AMBER, BLUE or LIGHT BLUE. The Department of Communications, Climate Action and Environment update the map on a quarterly basis.
AMBER

 areas - are the target areas for the State intervention of the National Broadband Plan.

BLUE

 areas - where commercial operators are delivering or have indicated plans to deliver high speed broadband services. Operators are continuing to enhance their services in these areas to improve access to high speed broadband. Please contact us at 

[email protected]

to let us know if you cannot get high speed broadband from the providers in your area. It would be helpful if you could advise the Department of any operators you may have contacted.

LIGHT BLUE

 areas - areas where Eir has committed to commercial rural deployment plans to rollout high speed broadband to 300,000 premises
How can I get High Speed Broadband?
Using your Eircode, check your address on the National Broadband Plan High Speed Broadband Map 

www.broadband.gov.ie

If you are in the AMBER area you will get high speed broadband under the State intervention phase of the National Broadband Plan. You can keep up with the latest news on the National Broadband Plan by visiting

National Broadband Ireland (NBI)

and by signing up to

NBI newsletter

to receive updates for your area.

If you in a LIGHT BLUE area check the 

www.fibrerollout.ie

 website to find out when high speed broadband will roll out in your area.

If you are in a BLUE area contact a Retail Service Provider in your area to place an order.
Maps
5G - Frequently Asked Questions




The Environmental Protection's (EPA) role is to provide advice and information on public exposure to EMF within the spectrum of 0 Hz to 300 GHz. This range includes the radio frequencies that are envisaged for 5G. You can read more information

here

.