Healthy Ireland at Fingal Libraries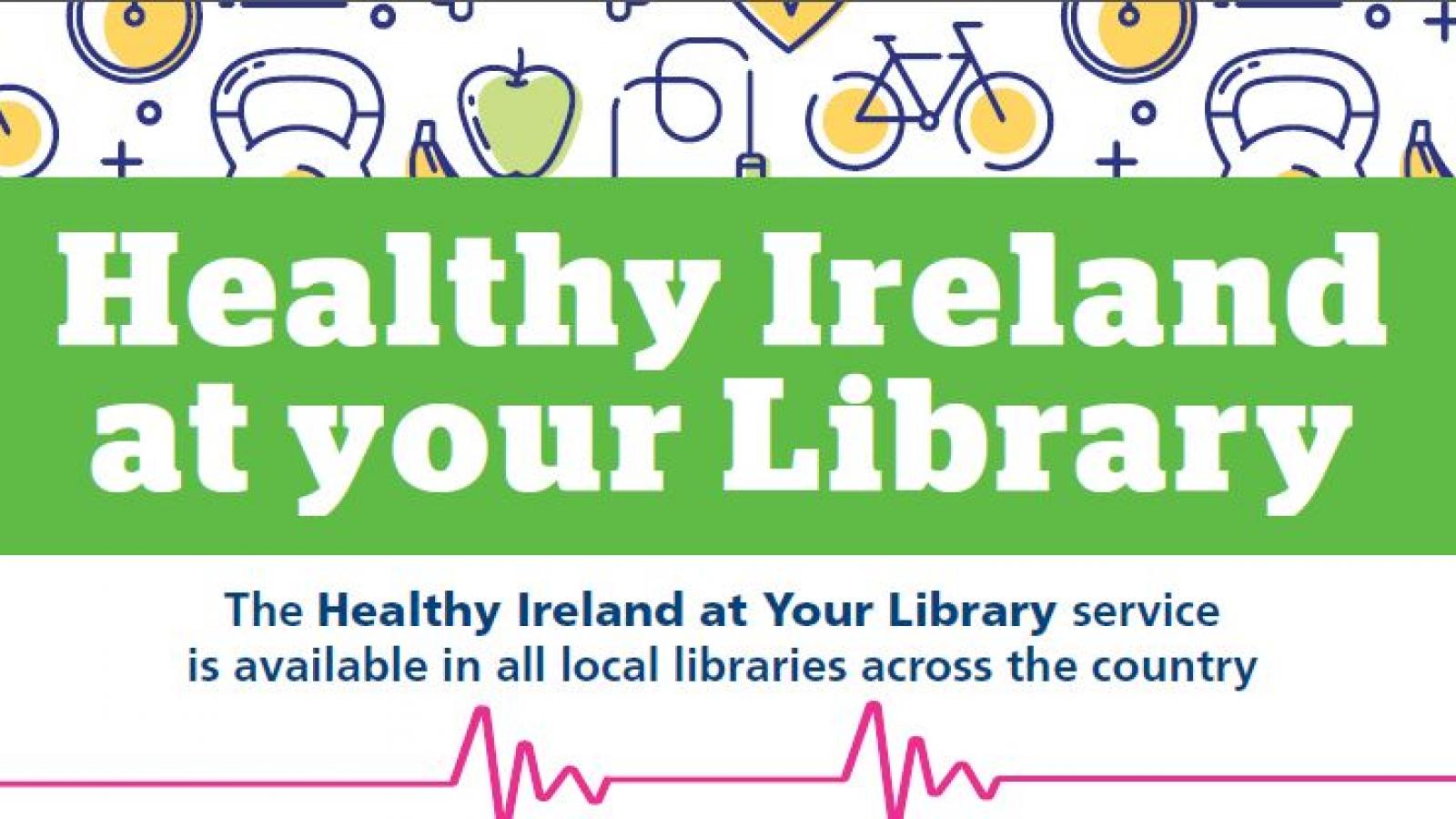 Healthy Ireland is a government-led national strategy to improve health and wellbeing in Ireland, placing a focus on prevention, individual awareness and keeping people healthy for longer. 
The Department of Health has seen the potential to work with Public Libraries across Ireland, to deliver the Healthy Ireland at Your Library programme which aims to establish libraries as a valuable source within the community for health information. The Healthy Ireland at your Library programme will address 6 key areas: Healthy Childhood, Healthy Eating and Active Living, Wellbeing and Mental Health, Positive Ageing, Alcohol and Tobacco.
The programme will enhance current health information in Fingal Libraries by providing a comprehensive collection of recommended books, eBooks, audiobooks, Magazines & online courses on health and wellbeing. The Healthy Ireland Book Stock and online resources will be complimented by a range of talks, discussions and workshops with a focus on physical health, mental health and health literacy.
Healthy Ireland Book Stock & Online Resources
‌Explore the Healthy Ireland at your Library Book Collection. It contains a comprehensive collection of books on health and wellbeing and is available for borrowing from any Fingal Library. You will find recommended reading in the following topics:  Healthy Eating, Physical Activity, Wellbeing and Mental Health, Parenting, Positive Ageing and books to support you to stop Smoking and control Alcohol.  We also have a dedicated collection of books for young adults and children.
The Online Resources includes:
Did you know a healthier life could begin at your local Fingal Library? Watch our new video to find out more...