Archives
Fingal County Council is committed to providing its citizens with a free, accessible, user-friendly, and professional Archives Service
What do we do?
We provide research facilities at Fingal Local Studies & Archives, 46 Main Street, Swords to anyone interested in the history of local government in Dublin County, in family, social, or local history.
Who uses us?
Researchers, both professional and amateur, groups or individuals, contact us for information held in the Archives. Queries are also welcome by phone, post, or e-mail. Contact details are available at the end of this page.
What do we have?
The Archives hold both public and private-created records and archives.
The Public Records include the records of Fingal County Council, Dublin County Council and other local bodies such as: Council Minutes; Registers of Electors; Departmental Files, Maps and Drawings.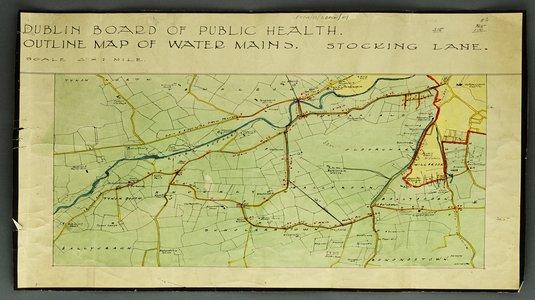 The Private Records include collections either acquired or donated to the Archives, such as:
The Hely-Hutchinson Collection; The Fingall Estate Papers; the Papers of the Hamilton Estate, Barons of Abbottstown; the Records of Cloghran Stud; papers relating to the Battle of Ashbourne 1916, and Bridgid Connolly; the Shackleton Mill Archives, the Minutes of the Fingal Farming Society, and a number of small collections.
How do you access the archives?
From Monday 20th October, researchers and other visitors to Fingal Local Studies and Archives, 46 North Street, Swords, Co.Dublin will need to make an appointment in advance.
While the reading room will be open as usual, it will be necessary to make an appointment in advance of your visit by telephoning 01-8704496 or emailing  [email protected]
Opening Hours:
Mon - Fri: 10.00am to 1.00pm and 2.00pm to 5.00pm
Saturday: Closed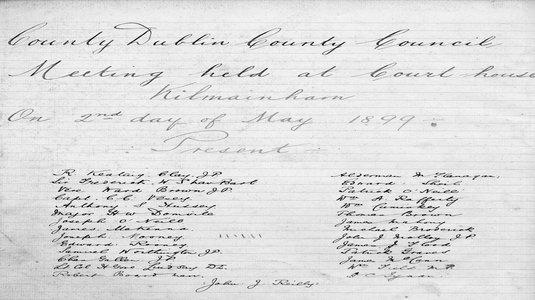 Links
Our archivist has compiled a list of Fingal's World War 1 Dead, based on a variety of sources.  
This database is held in Clonmel House and can be viewed there.
While not claiming that it is definitive, it may however prove useful to researchers interested in this topic.
A description of the Hely-Hutchinson Collection is available on the Irish Archives Resource Portal:
The Minutes of Balbriggan Town Council/Commissioners were digitised for the 150thanniversary of this local government body in Fingal. The Minutes are searchable online at:
Fingal Local Studies and Archives has a wide range of sources available to facilitate family research.
All researchers – beginners or experienced – are welcome to visit our reading room and have a chat with staff.
Just telephone 01-8704495/96 or e-mail [email protected]   / [email protected] to make an appointment to visit our reading room in Clonmel House, Forster Way, Swords.  
We house the following 
 
Findmypast and Ancestry.com (Free access on Library PCs)
Thom's Directories (1840s to present date)
Registers of Electors, Dublin County 1945-1994
Scans of the burial records for 33 burial grounds in Fingal 1935-2005 (some earlier), with maps.
Rural District Council Labourers Cottages Ledgers, containing details on the first tenants in many of these early public housing schemes 1909-1930.
Dublin County Rates Books 1914-1915, 1919-1920, 1921-1930
Local Newspaper Drogheda Independent (Fingal Independent)
Database of Fingal World War 1 Dead.
Database of Fingal Volunteers 1916.
Contact Us
Most of the archives are available on-site, but as some records are held off-site a pre-visit phone call is always recommended.
By Post : Fingal Local Studies & Archives, 46 North Street, Swords, Co.Dublin
By Email: [email protected]
By Telephone :  (01) 8704496