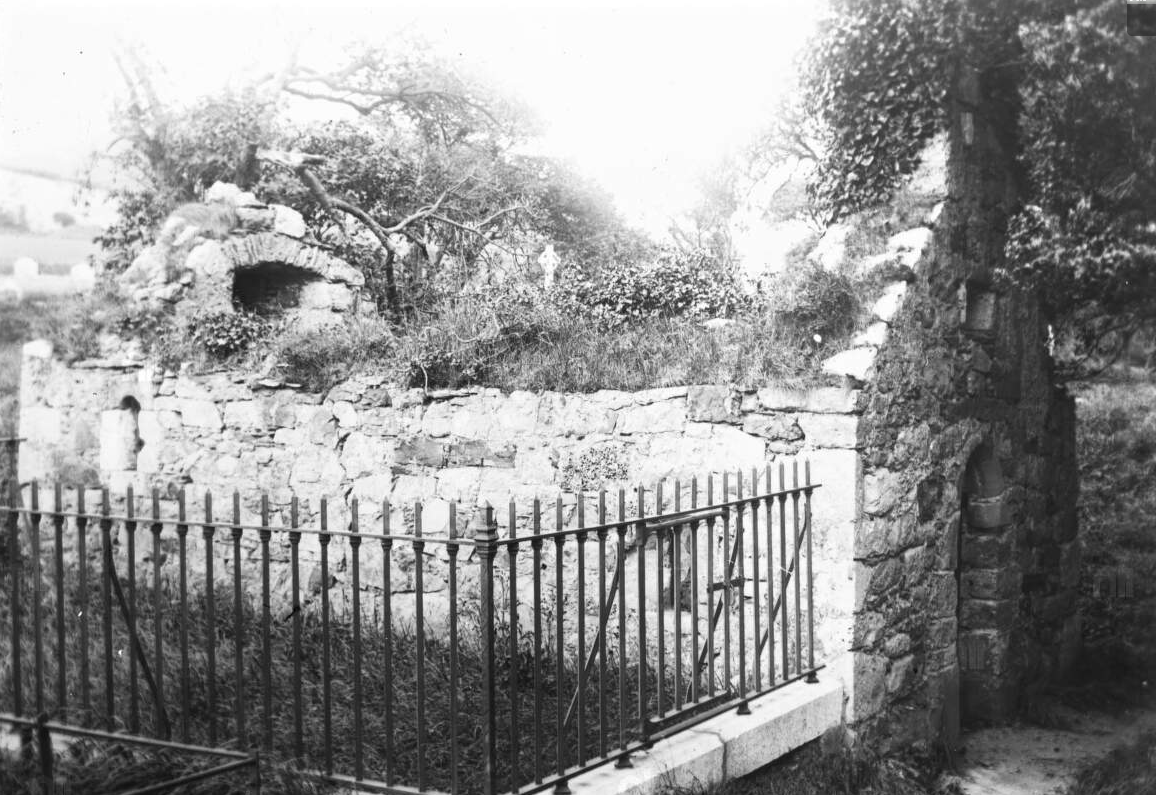 Fig 1: St. Fintan's Church, ca. 1890-1910
On the south side of the hill of Howth along the Carrickbrack Road lies the holy well of St. Fintan. Reportedly it is a dry-stone structure enclosing what was once a natural spring (DU01527, NMR). Drainage works in the local area have since caused the well which is now on private lands to dry up. Although the well is no longer accessible to the public local memory of its waters runs strong. According to one local account from 1934 the well surrounded by sycamore trees had water that was:
icy cold, even in very hot weather, and the well has never been known to dry up. The people of the surrounding district used this well constantly until quite recently. There used to be three wire arches over the well, to which were tied rags and ribbons
(SC Vol. 0792: 2)
The well is associated with the nearby church and graveyard also named for St. Fintan (See image above, Reproduced courtesy of the National Library of Ireland). In fact, the Irish name for the entire Sutton area is Cill Fhionntain or the Church of Fintan. The church site is believed to have been an early medieval monastic centre founded in the 6th or 7th century (Resurrecting Monuments 2019: 48). The church as it stands today appears to be an early Norman structure possibly formed using materials from earlier structures (DU00757, NMR; McBrierty 1981: 56).
Holy Wells
The term holy well is used in Ireland to describe natural springs of water in the landscape which were venerated.  Many of these have been enclosed in dry stone structures and sit alongside a tree which was also revered. It has been estimated that there are up to 3000 holy wells in Ireland 60 of which are in Fingal. It's been argued that these wells were places of reverence in prehistory which were later Christianised (Ó Cadhla 2002: 11; Branigan 2002: 11). Many wells are associated with local saints such as Fintan, Senan, Cronan, Goban, Mochua and Molaise who themselves may be Christianised versions of figures belonging to pre-Christian cultures. Veneration of holy wells in Ireland remained strong until the 19th century when church authorities discouraged assemblies at these sites due to the excessive revelries and unchristian practices which took place there (Branigan 2002: 11). It's been recorded that St. Fintan's well was venerated into the 1980s (McBrierty 1981: 56).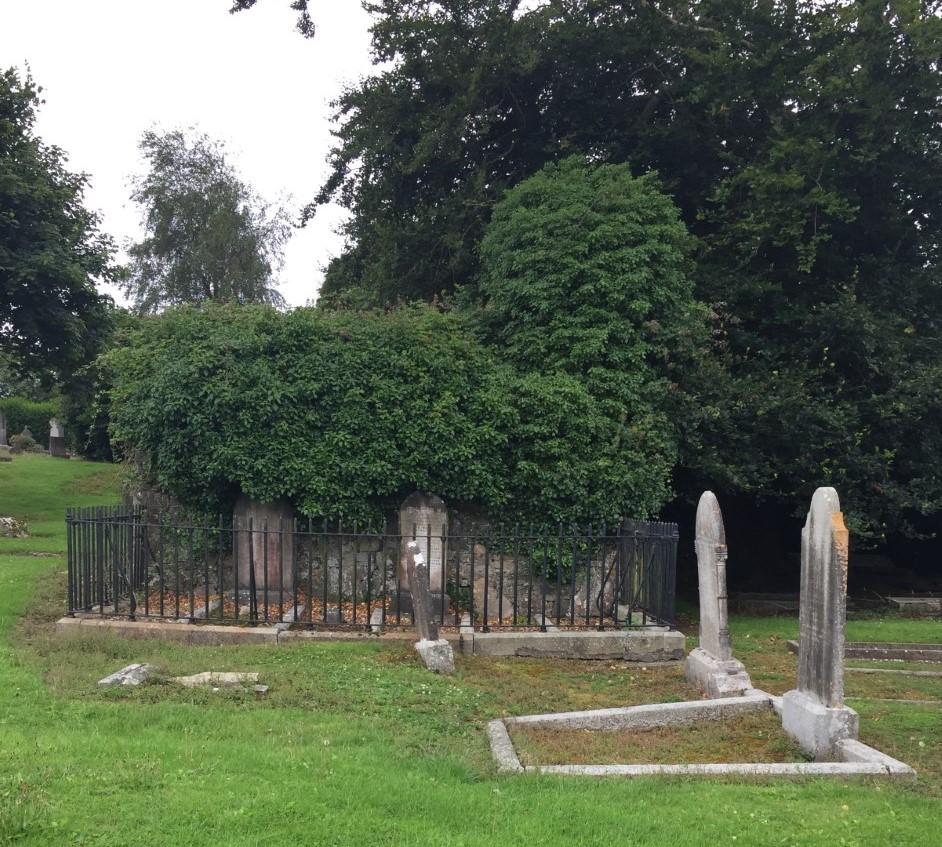 Fig. 2: St. Fintan's Church today.
Beliefs and Practices
It was commonly held that the water of these wells could not be brought to the boil while wood of the well trees would not burn. In the case of St. Fintan's well a local story from 1937 tells us that:
[A] man who lived in a house facing the well went to cut a bush that was over the well. When he had it half cut, he saw his house on fire; he ran to the house; he found it all right. He went back and was cutting the bush again and the same thing happened again and the third time he took no notice of it. When he had the bush cut and came to his house, he found only the ruins; (of) it was burned down
(SC Vol. 0792: 130)
Similar stories have been recorded about other well trees and may indicate a prohibition on the use of materials from well sites for domestic use. The localised nature of the wells means each is unique leading to a variety of practices and beliefs associated with them. However, a common element that emerges is the association of holy wells with healing. St. Fintan's well had a reputation for curing stomach ailments specifically. To receive the cure people drank its water from cupped hands, left an offering at the well and walked around it three times. Rags were usually tied to the well tree or in the case of St. Fintan's the wire above the well. It was believed that the rag was symbolic of the bodily ailment and if deposited at the well and would fade from the depositor's body as the rag disintegrated (Ó Cadhla 2002: 10). The powers of the wells were believed to be strongest on certain days especially the feast day of the local saint associated with the well.
St. Fintan
It is thought that the well and church get their name from a St. Fintan who founded the monastery. At least 25 different St. Fintans are recorded in historic sources but none of these have been definitively linked to this monastic settlement (McBrierty 1981: 57). Instead, maybe the church and well derive their name from a pre-existing local figure called Fintan. In Irish medieval literature Fintan appears as the survivor of a great flood who lived for hundreds of years gaining great wisdom by living several lives as different animals including as a salmon (O hOgain 1991: 224). Irish place lore poems tell us of salmon living in the Well of Connla consuming nuts of inspiration which fell from nine hazel trees surrounding the well. It was a salmon of knowledge that was cooked and eaten by the young hero Fionn allowing him access to otherworldly wisdom. Fintan and Fionn are related figures with their names and attributes stemming from the same source stories (O hOgain 1991: 208-9). Numerous Fenian stories linking Fionn to Binn Eadair or the hill of Howth combined with the presence of the name Fintan (meaning 'old Fionn') in the Sutton area is suggestive of a localised cult of Fionn or Fintan. The early medieval monastic settlement may have linked into local beliefs about Fintan leading to an association with this figure and perhaps the naming of their monastery after him.
Want to Delve Deeper?
If you would like to learn more about St. Fintan's church and graveyard you can register for our live event 'An exploration of St. Fintan's Cemetery, Sutton' with Karen de Lacey the archivist for Fingal County Council. If you want to access information on Fingallian burial grounds check out buried in Fingal: https://buried.fingal.ie/burial-ground-locations/st-fintans/. If you would like to learn more about holy wells in Ireland, check out the National Folklore Collection's podcast on them here.
Bibliography
Branigan, Gary (2012), Ancient & Holy Wells of Dublin, Dublin.
Brenneman, Walter L.; Brennerman, Mary G (1995), Crossing the Circle at the Holy Wells of Ireland, London.
DU01527, National Monuments Records, accessed through http://map.geohive.ie/mapviewer.html
DU00757, National Monuments Records, accessed through http://map.geohive.ie/mapviewer.html
Hurley, Michael J., (2012) Cill Fhionntain, Sutton
McBrierty, V.J., (1981) The Howth Peninsula: Its History, Lore & Legend, Dublin
MacKillop, J., (2005), ''Earth and water'', Myths and legends of the celts. Penguin. Credo Reference: https://search.credoreference.com/content/entry/penguinmlc/earth_and_water/0?institutionId=913
Ó Cadhla, Stiofán (2002), The Holy Well Tradition: The Pattern of St. Declan, Ardmore, County Waterford, 1800-2000, Dublin.
O hOgain, Daithi (1991), Myth, Legend & Romance: An encyclopedia of the Irish Folk Tradition, England.
Resurrecting Monuments (2019), A Guide to the Archaeology of the Howth Peninsula, Dublin.
School's Manuscript Collection, accessed through https://www.duchas.ie/en.
Sinann II, Poem 54, The Metrical Dindshenchas, accessed through https://celt.ucc.ie//published/T106500C/index.html
Skyvova, Petra (2005), Fingallian Holy Wells, Fingal County Libraries. 
The Colloquy between Fintan and the Hawk of Achill, trans. Gray, Elizabeth, accessed through https://sejh.pagesperso-orange.fr/keltia/version-en/fintan_achill.html
The Howth Peninsula: A Guide to its wildlife, habitats and cultural landscape, Howth/Sutton, 2000.