Cycling Without Age Fingal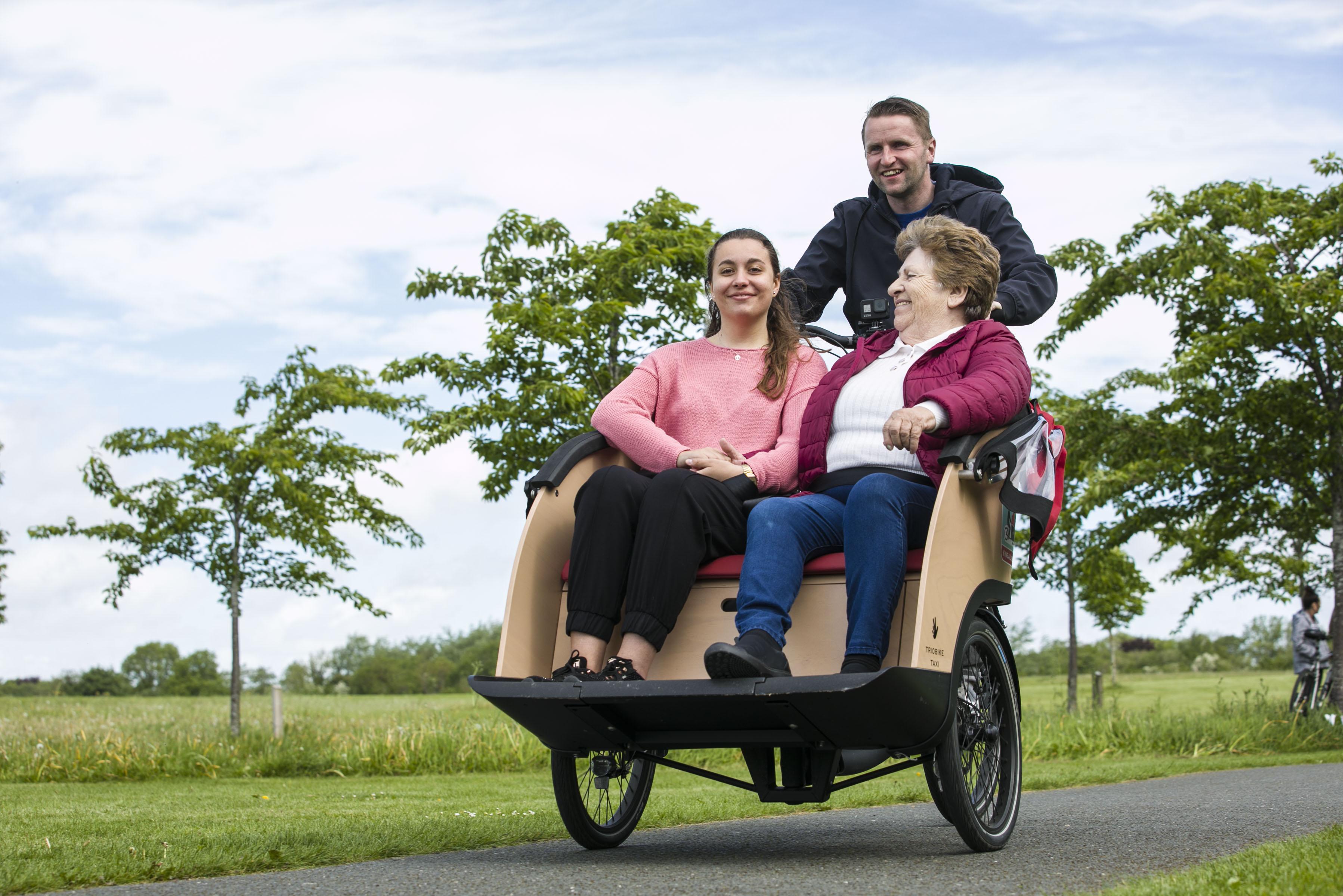 Fingal County Council is committed to creating sustainable healthy and active lifestyles to our citizens and visitors.  'Cycling Without Age' is an initiative launching soon in several locations around the County. This inter-departmental initiative includes Active Travel, Age Friendly Fingal, Community, Sports and Fingal's Active City Project.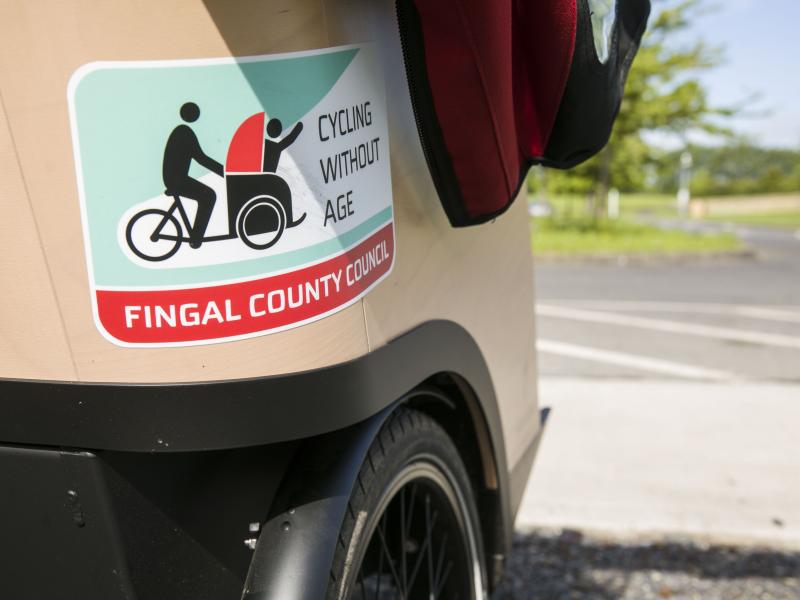 What is Cycling Without Age?
Cycling Without Age is a movement that started in Denmark in 2012 by Ole Kassow. Ole wanted to help the elders get back on their bicycles, but he had to find a solution to their limited mobility. The answer was a trishaw and he started offering free bike rides to the local nursing home residents.
Locations in Fingal
There are three proposed locations for Cycling Without Age Trishaws in Fingal.
St Catherine's Park, Lucan: Starting at the Ranger Station in St Catherine's Park, you will cycle along the outskirts of the park to the Leixlip Gate and back to the Ranger Station Car Park.
Northwood Demesne, Santry: Launching for booking from Monday, 20 February 2023. Book a slot below.
South Strand Skerries. Launched 19 April 2023. Book a slot below.
Make a Booking
Please note booking forms will not work if using Internet Explorer. Use Chrome or Microsoft Edge browsers.
How Can I Help?
We're seeking volunteers to support us in delivering the best possible experience for people in our community with mobility limitations.
We're seeking volunteers for a number of roles within the Cycling Without Age Initiative in Fingal. As a volunteer you could be involved in managing the day to day running of the Trishaws, arranging bookings, matching available volunteers and ensuring that the bikes are charged and in good working order before each ride.
Register to Volunteer
If you're interested in getting involved click here to apply.
What is involved in being a Volunteer Pilot?
By becoming a pilot with Cycling Without Age, you can make a difference in a rewarding community while meeting new people and even getting some free exercise. As long as you can ride a bicycle and have a desire to help others, then there is plenty of space for you. Our pilots are everyone from directors to senior citizens and students. All chapters worldwide have developed pilot training.
When you volunteer and have done your Tri-shaw training you will be able to take passengers out on cycles in your local Cycling Without Age Area at times that you are available. Each trip lasts approx. 45mins and starts and finishes in the same place.
The Cycling Without Age Website has lots of further information on being a pilot: https://cyclingwithoutage.org/the-pilot/